Sponsor Insight
Big Apple Academy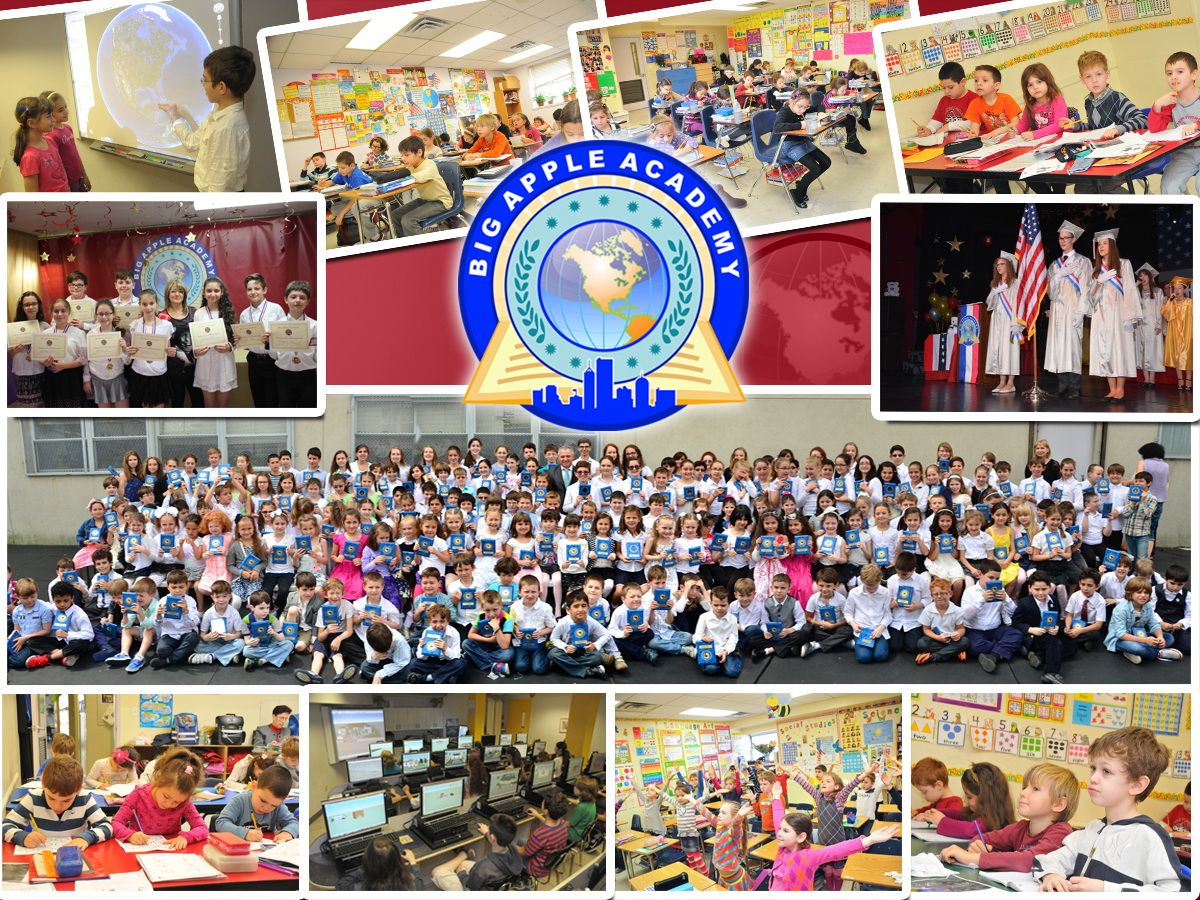 When the Big Apple Academy, a National Blue Ribbon School, first opened its doors in 1992, it began a journey that its founders could hardly have foreseen. Unique in its philosophy and organization, it has grown on its merits into more than just another successful school. It has assumed the role of a dynamic, multi-cultural hub that children of diverse backgrounds from Brooklyn, Queens, Staten Island and beyond rely on and call their second home. In accommodating the needs of these children, the Big Apple Academy has evolved and expanded to become the exceptional K-8 educational institution it is today. In 2016 the Academy was named as an exemplary high performing elementary and junior high school by the United States Department of Education.
The school is organized in a unique way to ensure a structured day optimal for student learning. Operating on an extended day program from 8:00 a.m. to 5:00 p.m., our school schedule allocates time not only for academics but for outdoor/extra-curricular activities, as well as homework preparation, which homeroom teachers supervise the completion of while providing additional instruction to the students in their care. During the extended day program, our students actively participate in gym classes, swimming, academic, and athletic clubs.
Our teachers employ contemporary technology to make learning material accessible and engaging—in other words, encouraging students to create, communicate, and collaborate in ways never before possible. All of our classrooms are equipped with the latest technology such as smart boards, computers, video, and audio learning tools. Our students travel across the globe, explore the depth of the oceans and mysterious space without leaving their classrooms!
Big Apple Academy distinguishes itself by several other singular characteristics that set it apart from other schools. Every child who enters the doors of our school is put into a class served by nine trained educators professionally engaged in only one subject area, which ensures pedagogical specialization in one field. Another unique feature of our school is our successful implementation of a student/teacher progression system in which classroom and subject teachers work with and follow the same class of children, progressing with them from one-grade level to the next.
Primarily, however, it is for our rigorous curriculum that our school has become known and upon which it has built its reputation. Our students consistently outperform their public school counterparts on the standardized tests, outscore NYC high school students on Regents Examinations, and demonstrate significant results on PSAT. Nevertheless, we do not measure our students' success by the unsteady scales of standardized testing. We strive to provide young learners with much more valuable educational benefits. According to the school statistics, 65% of our graduates conquer the city's specialized high schools fully equipped to meet the challenges of high school and beyond.
The jewel in the Big Apple Academy's crown is, however, its Mathematics Program, which introduces the fundamentals of logic in kindergarten through primary school, enabling our pupils to develop sharper analytical skills. In middle school, our math curriculum bifurcates into two curricular tracks - Algebra and Geometry. This effectively prepares our students for the Integrated Algebra and Geometry Regents Exams that our students take in eighths grade. Our students have long become celebrities for their mathematical accomplishments far outside the boundaries of our school district. Every year, our students make us exceptionally proud by representing the school and competing with other students at the national level. When it comes to Mathematics, our students don't merely light the stars; they create constellations of their own!
Our students are our biggest success story! Each year, at the Graduation Ceremony, we look in the confident eyes of our graduates, who are ready to set sails into the big world. We recognize that soon their names will be displayed on the banners of the Ivy League Colleges and Universities, and in the nearest future, their triumphs will glorify our nation far beyond its borders.