Sponsor Insight
The Prairie School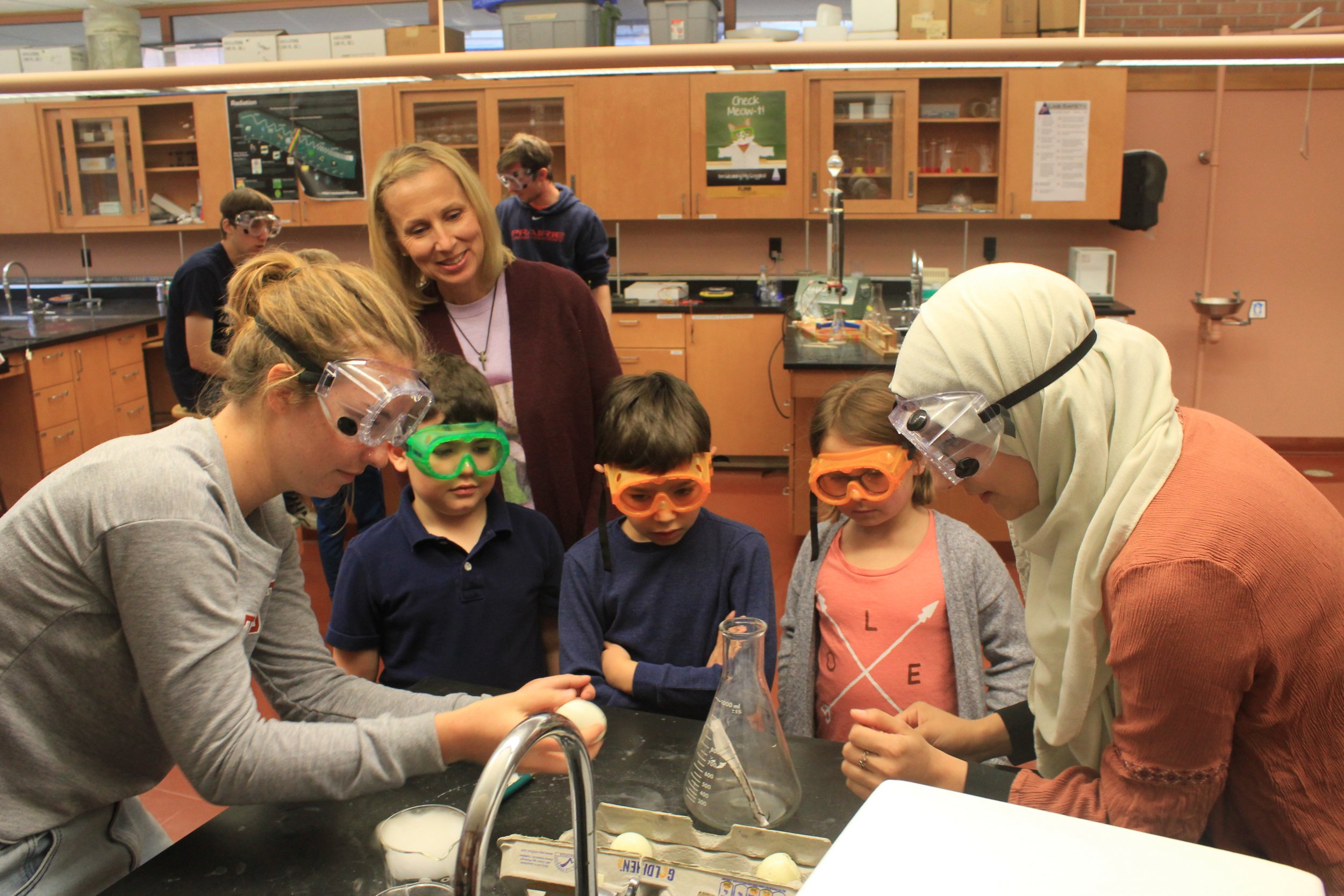 Learning and growing. It's at the heart of everything that happens at The Prairie School.
At Prairie, the #1 ranked private school in Wisconsin*, students in Early School (starting at age 3) through 12th grade are encouraged to pursue and achieve excellence in all areas.
In this day and age, where children are often expected to pick a path and specialize – in a sport, an instrument, a hobby – as soon as they hit elementary school, Prairie students are exposed to an unmatched array of topics and ideas; they learn to create, collaborate and communicate; and by capitalizing on the countless opportunities available, each one grows as a scholar, athlete, artist, and leader, ready to enter the next phase of their life capable and confident.
Primary School (ES-4)
The most important step in building something that stands the test of time is a strong foundation. Primary School (PS) is where students in Early School (age 3) through 4th grade grow academically, emotionally and socially.
In addition to math, science, reading, writing and word study, students participate in physical education and fine or performing arts every day. They have regular access to world language instruction, computers, and individual iPads. Most importantly, all classes are conducted under the watchful eyes of Prairie's expert educators. Every PS classroom has a full-time teacher and teacher's assistant with an overall student-to-teacher ratio of 5:1. This allows our faculty to truly know, value, support, and challenge each child while focusing on their individual needs and skills.
However, for a child to really thrive – to start becoming their best self – we understand the importance of working together. That's why parents are always welcome on campus, always invited into the hallways and classrooms. We're proud of the passion here, and our families are encouraged to jump in and participate.
Middle School (5-8)
If the seeds of a young mind take root in Primary School, Middle School (MS) is where they break through and accelerate. By emphasizing the social and emotional needs of students, our teachers are committed to ensuring every individual is not only excelling in math, science, social studies, English and the arts but that they are growing ever more compassionate and self-aware.
MS is where students learn to build and nurture relationships. They learn to stand up for what they believe in. They come to understand the power of curiosity. They learn to give selflessly through regular community service.
Adolescence is an incredible period in a young person's life – trying, unpredictable, and wondrous all at once. With a student-to-teacher ratio of 4:1, students receive personal instruction and mentoring from expert educators able to help them navigate each and every moment.
Upper School (9-12)
Constantly discovering new theories and ideas; collaborating with master educators and eager classmates; learning the importance of compassion through community service; developing into outstanding communicators and critical problem solvers; capitalizing on leadership opportunities – these are just a few of the ways Upper School (US) students become prepared to excel in college and beyond.
While learning from a faculty few schools in the country can match – every full-time teacher in the US possesses a Master's Degree or higher – students are exposed to an array of subjects and concepts, all designed to help them think critically while reaching their maximum potential.
With every graduate being accepted to a four-year college or university, students begin considering options early. College Counseling begins freshman year, and for the next four years, students are given the support and direction needed to make informed, confident decisions.
Fast Facts
*Top rated K-12 and high school in Wisconsin (Niche.com 2019 rankings)
Student-to-teacher ratio: Primary School 4:1; Middle School: 5:1; Upper School: 6:1
21 Wisconsin State athletic championships, most recently Boys' Soccer (2017) and Girls' Golf (2016, 2015)
Upper School Players' 2018 performance of The Drowsy Chaperone nominated for 11 Jerry Awards (Wisconsin High School Musical Awards)
Average high ACT for Class of 2018: 29.7
Graduating class typically earns $10 million in merit-based college scholarships (3-year average)
100% acceptance rate to selective 4-year colleges/universities
100% of full-time US faculty have Master's Degree or higher
One of 23 schools nationwide participating in Malone Schools Online Network