Sponsor Insight
Thornton-Donovan School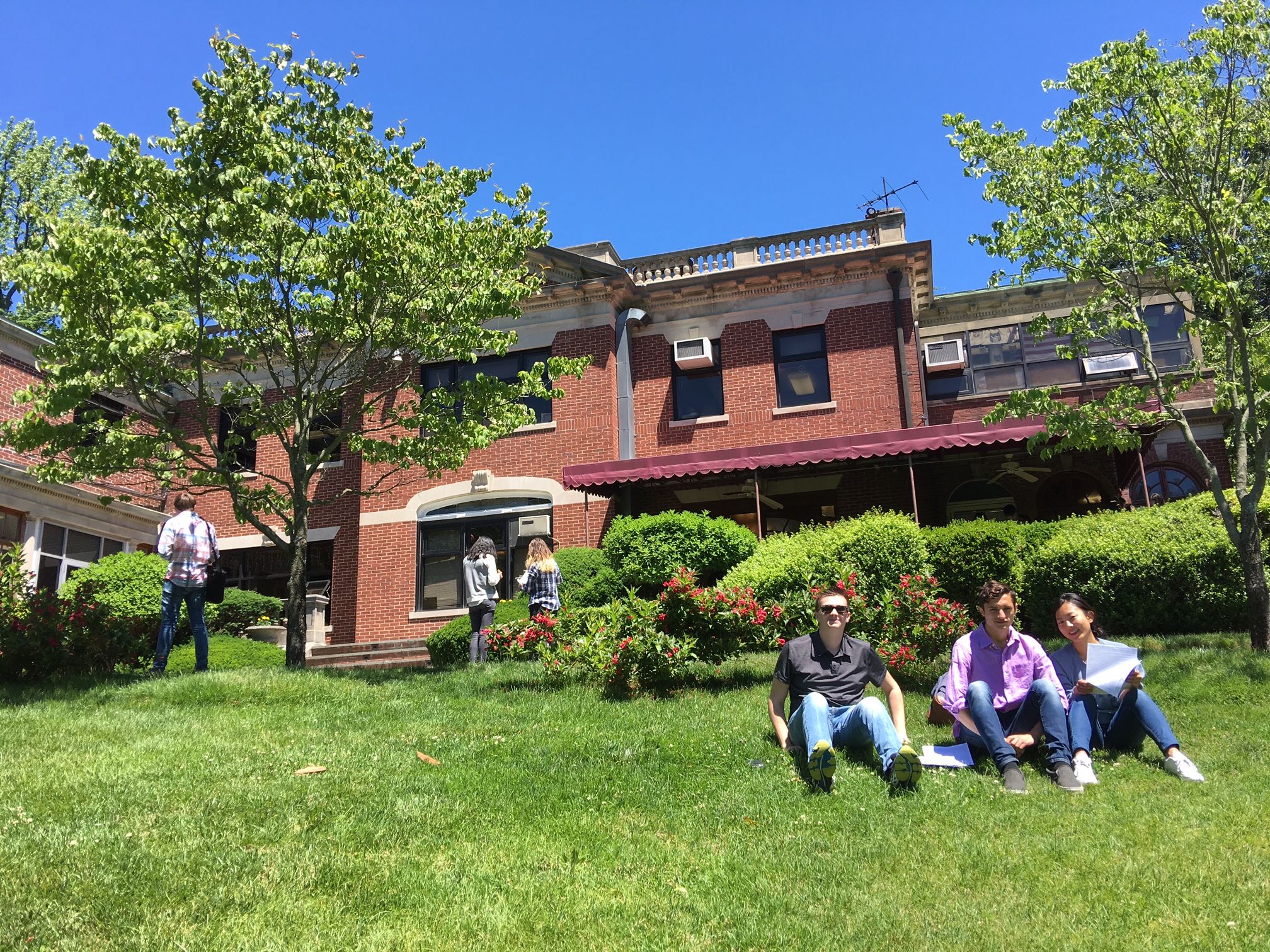 For some who know Thornton-Donovan, it is thought of as a boutique school. For others, it is thought of as a hamlet nestled in the heart of the historic Beechmont section of New Rochelle on a street no one could ever overlook. T-D is rooted at the top of Overlook Circle and on a clear day, Long Island Sound becomes a pretty good optic.
For all those who have graduated T-D, it is and has been thought of with only one word – home, and where does one feel most welcomed in life – Home and there's no place like home and there's no place like this little red school house with three beautiful Georgian homes and two out buildings, all located on a picturesque five-acre campus, as green as Wave Hill and Bronx Botanical Gardens.
For close to 120 years all of Thornton-Donovan's school houses have been warmly welcoming students and families from around the corner and around the world. The beauty of T-D is that you can begin at 5 or 15 as T-D extends from Kindergarten through grade 12.
Thornton-Donovan didn't discover the world a few years ago – ever since 1968, T-D has been preaching and teaching global education, and hundreds and hundreds of its alumni have experienced T-D's world class education. Many students graduate with experiences in sister schools far from New Rochelle, as it is Thornton-Donovan's mission to nurture, foster, and teach international education. At T-D, international education is not a fad or fancy. While other schools are just discovering learning venues outside of America, T-D has been pioneering, hailing, and championing it for five decades.
All students who represent Thornton-Donovan abroad are thought of as student ambassadors and future diplomats. With dozens of sister schools, T-D students have so many unique learning experiences that no other school offers. At T-D surfing the world early and often is its main goal and raison d'etre. Some of T-D's most popular sister schools are housed in Japan, France, Ireland, Belize, Guatemala, Italy, Albania, Germany, and Argentina.
T-D teaches all of the common branches to the highest level and while its slogan is "Dare to be Wise", given to us by Ms. Emily, one can add "Dare to Dream" practiced by Ms. Donovan.
T-D also boasts about its world languages having taught French and Spanish since its inception and added Latin and Greek 50 years ago to give T-D a more classical look. Then with such an influx of students from abroad, it became obvious that teaching Russian, German, Dutch, Japanese, and Italian were essential for T-D's polyglots.
As a century-old school accredited nationally and internationally by AdvancEd, T-D selects a particular country, character, or culture to salute each academic year and introduces 25 thematic courses to put the theme in focus. For 2018-19 T-D is saluting Mongolia in a program entitled "Magic Realism." In February 2019, 45 members of the T-D family will spend close to two weeks in the land of Genghis Khan. For 2019-20 T-D will embrace the Holy Land and Israel will be its dream theme.
In years gone by T-D has done its travel-study in Peru, Ecuador, Iceland, Alaska, Argentina, Italy, Austria, Japan, and Belgium. As for characters, T-D has spent an entire school year studying Napoleon, Lincoln, Churchill, and Frank Sinatra.
T-D's college placement rate is always 100 percent. Success? Some find it with a local college or university. Some find it outside of America, but all find themselves in better places than were envisioned during their teenage years. Yes, of course, T-D's alumni body has more than a few doctors, noted authors, musicians, cabinet members, public officials, artists, and on and on.
T-D has been individually focused and globally engaged for decades. Its average class size is 12 to 14. It attracts students who don't hide but seek.
www.td.edu gets you there. Phone 914-632-8836 for the red carpet treatment. T-D's Open House is Sunday, December 9th from 2:00 pm to 4:00 pm. T-D is at the top of Overlook Circle in New Rochelle, number 100.