Sponsor Insight
The Waldorf School of Garden City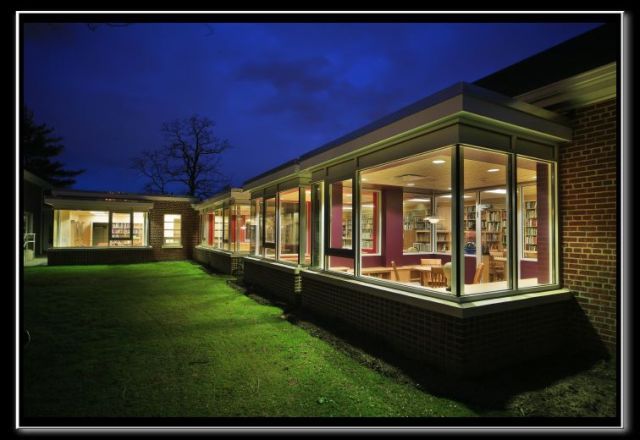 The Waldorf School of Garden City is an independent college preparatory day school for children in Nursery through Twelfth Grade. Established in 1947, our ten-acre campus is located in the suburban village of Garden City, just 18 miles from Manhattan. Garden City is known for its tree-lined streets; myriad activities for children; and is an easy commute to New York City from nearby Long Island Rail Road stations. Numerous stores are nearby and a regional shopping mall is just east of the village. While not a college town, Garden City is also the site of Adelphi University, which has almost 8,000 undergraduate students. The Waldorf School of Garden City is directly adjacent to Adelphi University, and high school students are able to earn college credit through our unique partnership.
The School's beautiful 10-acre campus features playgrounds, gardens and playing fields bordered by a wooded "Nature Trail" which provides a visual and environmental boundary from the suburban houses and university buildings that surround us. The indoor facilities, all of which are connected, feature a historical main building entrance, a large gymnasium, a performance space, a modern library center, a fiber arts studio, three laboratories, a woodshop, music and practice rooms, a cafeteria, and a visual arts studio.
The Early Childhood Program includes Nursery, Kindergarten and Parent and Child classes and provides experience-driven learning in a sensory-rich environment. Its aim is to cultivate in young children the foundation for lives of sustained learning and purpose, enhancing their abilities for creative exploration as well as the joy that both follows and kindles the discovery of the workings of the world.
In the primary grades, the teacher stays with the same group of students through multiple grades forming a long-term relationship that supports a rich social dynamic in the class and gives the teacher a deep understanding of each student's strengths, challenges, and developmental milestones. Each class begins with movement exercises that "wake up" students with active music, singing and verse before moving into a two-hour morning lesson. This lesson immerses students in a particular academic subject like Language Arts, Math, Botany, or Geography. Every course of study, or "block," lasts 3-4 weeks and covers a focused subject matter that is approached from multiple access points including story-telling, observation and participation, physical exercises, music, poetry, painting, drawing, movement, and dramatic activities. Engaging students in immersive, multidimensional explorations of block subjects is a proven effective learning method.
Waldorf is dedicated to providing its middle school students with a rigorous and purposeful academic curriculum—one that is creatively designed to meet the particular needs of middle schoolers—along with exceptional teachers, regular trips, athletic programs, and fine and performing arts courses. All this, within a community based on respect and responsibility, underscores the distinct culture of the Waldorf School of Garden City's Middle School—a place where young adolescents can learn, contribute, and mature in a supportive, dynamic, and challenging environment.
The Waldorf High School educates students from over forty school districts in Nassau, Suffolk, Queens, and Kings County. Students come from diverse cultural, racial, religious and socio-economic backgrounds. The goal of our high school program is to foster self-awareness, compassion, and responsibility in every student. The Waldorf School cultivates independent thinking and healthy social awareness that prepares students for college and life.
With students from the Class of 2018 admitted to over 125 colleges—including Harvard, NYU, Dartmouth, Yale and University of Chicago—the goal of the College Counseling program is to help students make informed educational choices and to guide them through the college application process. The Waldorf School's college guidance program aims to match each student with a college that suits the student's ability and wishes for an undergraduate learning environment.
Learn more by visiting: www.waldorfgarden.org or contact Admissions at: https://www.waldorfgarden.org/admissions/contact-admissions/Learn more by visiting: www.waldorfgarden.org or contact Admissions at: https://www.waldorfgarden.org/admissions/contact-admissions/