Sponsor Insight
The Woodlands Christian Academy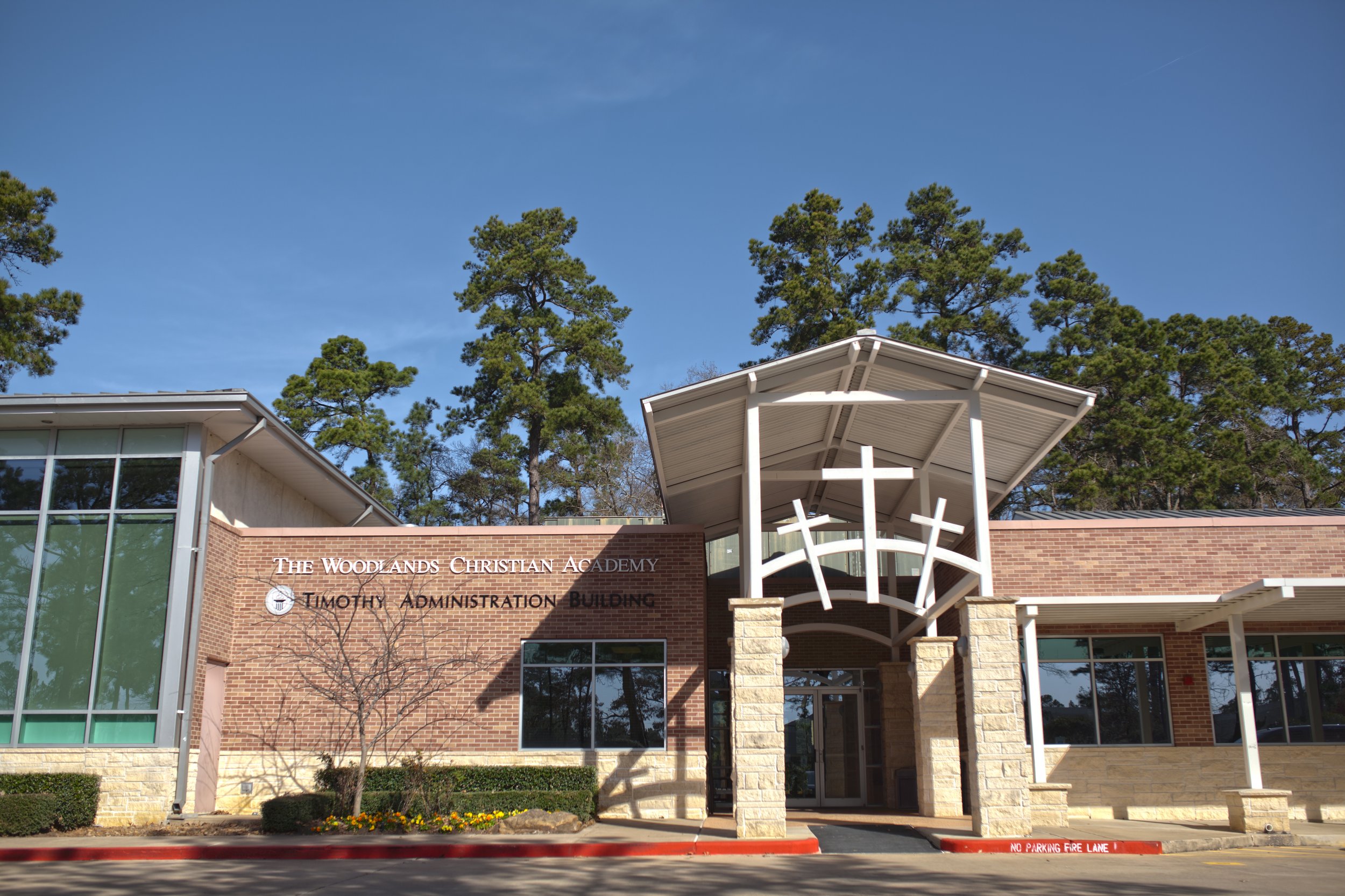 The Woodlands Christian Academy is an independent, Christ centered college preparatory day school serving students in pre-kindergarten through 12th grade. With a strong 25 year history and a clear focus on the future, The Woodlands Christian Academy is a leader in Christian education in the north Houston area.
Located approximately 40 miles north of Houston, The Woodlands Christian Academy is nestled on a beautiful 40-acre property boasting abundant trees and greenery. The campus features three multi-story classroom buildings, two gymnasiums, a sports complex with an eight-lane track and synthetic turf for football and soccer as well as fully outfitted baseball and softball fields.
Academically, The Woodlands Christian Academy is accredited by the Association of Christian Schools International (ACSI), the Council on Educational Standards and Accountability (CESA) and, AdvancED. Financially, Woodlands Christian holds accreditation with the Evangelical Council for Financial Accountability (ECFA) based on the ECFA seven standards of Responsible Stewardship™, including financial accountability, transparency, sound board governance, and ethical fundraising. In technology, The Woodlands Christian Academy recently received its third consecutive designation as an Apple Distinguished School by the Apple Corporation. This designation is awarded to schools who offer students an environment which blends digital learning in order prepare them to create and invent as prominent leaders in college and the workforce. Only 400 schools in 29 countries have earned this distinction.
At The Woodlands Christian Academy, we relate to our students by thriving in a connected and nurturing community, we transform our students not just by what they learn but who they become while learning and, we celebrate by rejoicing in relationships and transformation. Our mission is to integrate learning with biblical faith and to challenge our students to reach their highest potential - spiritually, academically, physically and socially - for the glory of Jesus Christ. Discover the difference a Woodlands Christian education can make in the life of your child.