Sponsor Insight
What Can A Private Education Do For Your Child?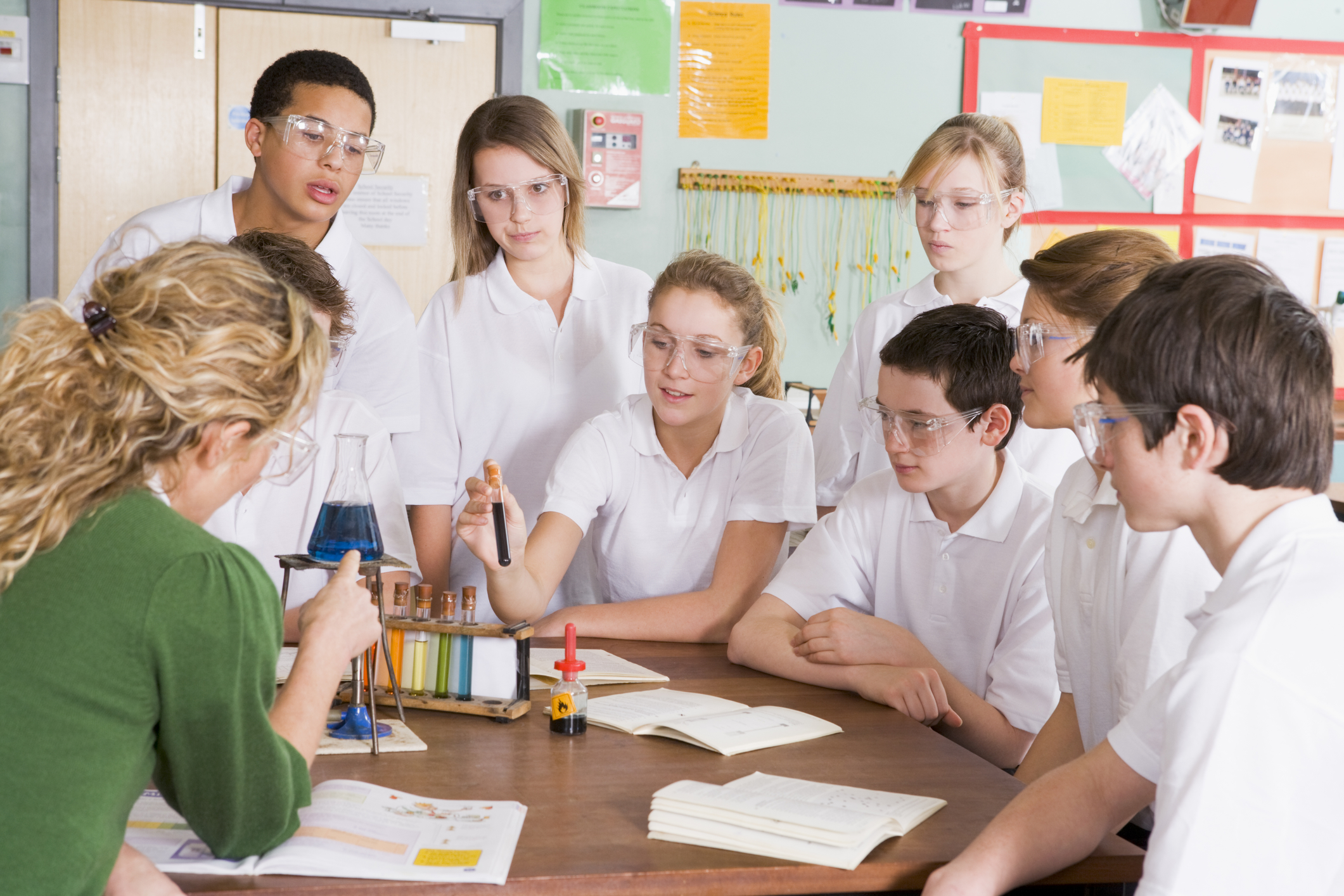 If anyone asked you what the single most consequential choice you make in order to give your child the best possible advantage in life, you would probably say 'ensuring they have the best possible education'.
It gets a little more complicated when asking what the definition of the 'best possible education' constitutes, as there are some diverse opinions out there - some of us swear by home schooling, some want their kids to board at a school in order to mark a clear delineation between home and school life and some even want to see their children schooled in a different country to give them a truly global outlook and multicultural exposure. Whatever your thoughts are on this though, there are some essential aspects of an effective educational environment we can probably all agree on;
Small class sizes, meaning more visibility/accountability and accessibility to your child from their teacher.
Well qualified and experienced teachers who are capable of packaging knowledge in the most effective and appealing way for your child.
The flexibility within the school to follow educational curriculums that are individually tailored to your child.
Classes comprised of students that have been selected by academic performance, ensuring your child learns with other bright young minds.
Consistently good test and examination scores. You child learning in a culture of excellence and achievement.
Only a private school education can guarantee all of these attributes.
American Heritage School is a nationally recognized college preparatory school with a strong commitment to academic excellence serving students from PK3-12th grades. AHS alumni are notable leaders in their chosen fields generating positive differences in the world.
The school's facilities contain high-level resources and technology enabling students to exceed their potential. Every student uses an iPad, and in the Lower School, advanced courses are offered in all subjects, including the Stanford University math program for accelerated students. STEM (Science, Technology, Engineering, and Math) is incorporated into classroom learning in new state-of-the-art Science & Engineering and Innovation Labs; and a 'Project Lead The Way'(PLTW) curriculum enhances computer science instruction focusing on programming, creative thinking, student collaboration, and communication.
In the Upper School, over 300 courses are offered, including 135 honors classes, 28 Advanced Placement classes, and 75 fine arts classes. Pre-professional programs are offered in pre-med, pre-law, pre-engineering, biomedical engineering, computer science, and business. Expert doctors, surgeons, lawyers, judges, engineers, computer scientists, business leaders, and entrepreneurs teach classes daily. Students can explore career opportunities and experience college-level courses and activities not normally available in a high school setting.
Read more about American Heritage School on the right.
The British International School of Charlotte is a part of Nord Anglia Education, a family of 66 premium and contemporary international schools across 29 countries (and growing). Their 'Be Ambitious' philosophy is at their heart, empowering individuals to achieve outstanding personal success.
The school features a truly international curriculum with an integrated and thematic approach to learning, with students enjoying enriched learning experiences through Nord Anglia's collaborations with world-leading organizations such as The Juilliard School, UNICEF and the Massachusetts Institute of Technology. Students also benefit from access to Global Campus, an innovative online platform that connects students globally through exclusive experiences and activities. Outside of the classroom, students participate in life-changing events such as expeditions to Tanzania and Les Martinets in Switzerland to regional and global sports competitions, Model United Nations programs and much more.
Read more about the British International School of Charlotte on the right.
Students at the British International School of Washington are inspired to be confident and successful through a unique blend, of rigorous international curriculum and community engagement. Their secondary school culminates with the completion of the International Baccalaureate Diploma, the world's most respected university preparatory program and the students attend the best universities in the world.
Their family of students represents more than 60 nationalities and the student body blends families from Washington's diplomatic, international business, and the local community. Respect, openness, and integrity form the foundation of the international learning environment, aimed at empowering students to lead meaningful, positive, and impactful lives. You want the very best for your child, and so do they.
Teachers at the British International School of Washington challenge students to be ambitious for themselves both inside and outside the classroom. The school takes full advantage of the learning resources the Washington area offers including local parks, museums, and attractions. Each year their Year 12 (Grade 11) students embark on a lifechanging service-learning trip to Tanzania.
Read more about the British International School of Washington on the right
Founded in 1933, Conchita Espinosa Academy (CEA) has educated children under a consistent family leadership utilizing a unique philosophy and methodology developed and first put into practice by its founder, Conchita Espinosa. The Espinosa Method™ is designed to ignite students' curiosity and encourage their love of learning. CEA provides a comprehensive education in the arts, sciences and humanities in an environment where students can develop passion and character and enjoy the precious years of childhood. The K-8th grade educational model at CEA offers a dynamic, intimate and nurturing environment that supports student development and helps students grow into well-rounded, creative, and confident human beings. Each child is seen and respected as an individual, keeping the spirit of love and respect that is the trademark of CEA.
Read more about Conchita Espinosa Academy on the right.
Located in the Pacific Coastal Range on a spacious 720-acre campus just an hour from Portland, Oregon, Delphian School challenges students to uncover their talents, discover their passions and find their true potential. In order to achieve this, Delphian's program lets students design their own educational blueprints for the lives they want to lead. By teaching students to teach themselves, Delphian creates graduates with the skills, confidence and integrity to go anywhere.
The award-winning faculty at Delphian believe that an education must prepare young people to teach themselves for the rest of their lives. They are dedicated to the idea of education as a foundation for life-long learning. The curriculum focuses on nourishing student's creative spirit and joy of learning and understanding of subjects rather than standardized testing and the ever-increasing pressures to raise test scores.
Delphian has a rigorous academic program that requires students to become independent thinkers. Each student is challenged to apply what they are learning in practical projects and apprenticeships. This empowers students to start applying their education to their lives long before they ever leave the classroom.
The Delphian motto is "Start Here Go Anywhere, A Limitless Education."
Read more about Delphian School on the right.
French American International School is situated on a 15-acre, nature-filled campus and home to a globally diverse community from more than 70 countries, with this diverse learning environment providing students with the lifelong skills for a global, interconnected world by harnessing the benefits of the IB, French curriculum, and language immersion.
FAIS is the only IB school in Portland for preschool-8th grade, and they pride themselves on inspiring children to think critically, ask challenging questions, and consider both local and global contexts. Curiosity, and exploring the why, are at the core of all IB units. Inquiry-based learning empowers students to learn how to learn and apply what they've learned – within and beyond the classroom.
Read more about French American International School on the right.
The Waldorf School of Garden City is an independent college preparatory day school for children in Nursery through Twelfth Grade. Established in 1947, their ten-acre campus is located in the suburban village of Garden City, just 18 miles from Manhattan.
The School's beautiful 10-acre campus features playgrounds, gardens and playing fields bordered by a wooded "Nature Trail" which provides a visual and environmental boundary from the suburban houses and university buildings that surround us. The indoor facilities, all of which are connected, feature a historical main building entrance, a large gymnasium, a performance space, a modern library center, a fiber arts studio, three laboratories, a woodshop, music and practice rooms, a cafeteria, and a visual arts studio.
Read more about the Waldorf School of Garden City on the right.
Thornton-Donovan School is individually focused and globally engaged and has a strong emphasis on travel and travel-study as they feel that successful students flourish in their diverse and multicultural K-12 school.
T-D has a world language program unlike almost any other school. French, Spanish, Italian, Latin, Greek, and Russian are always taught. Dutch, Portuguese, and Japanese can be offered each spring after regular school classes are finished. In addition to this, T-D offers music studies and digitized music, drafting, art and architecture, engineering, numerous world languages, English from basic to AP, social studies courses and a married of science classes.
To get somewhere, one has to go somewhere. T-D's sister schools are located on four continents and many T-D alumni have graduated high school with travel-study experiences embracing all four.
Read more about Thornton-Donovan School on the right.
Windermere Preparatory School in Orlando, Florida is a Pre-K 3 through Grade 12 private school with a boarding program starting in 7th grade, and is the only private International Baccalaureate (IB) World School in Central Florida. They are a member of the Nord Anglia Education Family of Schools and have a diverse international community dedicated to preparing the next generation of global leaders.
Windermere Prep inspires students to research, develop and debate solutions to society's biggest challenges, developing global citizens who positively impact the world on the issues they value. In addition to completing college-level courses and examinations, IB Diploma Programme students are also required to engage in community service, individual research, and an inquiry into the nature of knowledge. Students at Windermere Prep complete IB examinations in English, French, Latin, Spanish, Economics, History, Psychology, Mathematics, Biology, Chemistry, Physics, Visual Art, Music, Dance, Film, and Theater Arts.
Read more about Windermere Preparatory School on the right.
For more information on Educational Insight Sections please contact inquiries@insight-team.com