Sponsor Insight
The British International School of Charlotte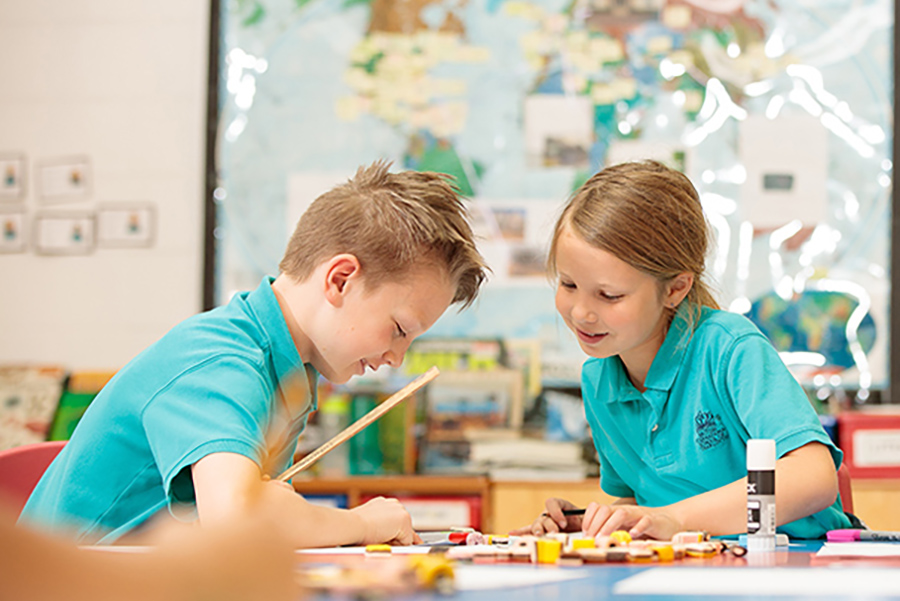 The British International School of Charlotte occupies a unique place in the educational landscape of private schools in Charlotte, NC. Our school is part of Nord Anglia Education, a family of 66 premium and contemporary international schools across 29 countries – and growing. Our 'Be Ambitious' philosophy is at the heart of all that we do, empowering individuals to achieve outstanding personal success.
Featuring a truly international curriculum with an integrated and thematic approach to learning, our students enjoy enriched learning experiences through Nord Anglia's collaborations with world-leading organizations such as The Juilliard School, UNICEF and the Massachusetts Institute of Technology. Our students also benefit from access to Global Campus, an innovative online platform that connects students globally through exclusive experiences and activities. Outside of the classroom, students will participate in life-changing events such as expeditions to Tanzania and Les Martinets in Switzerland to regional and global sports competitions, Model United Nations programs and much more. Every student at our school strives for his or her own personal success in academics, leadership, global citizenship and physical development in a safe and supportive environment that encourages students to really spread their wings.
Recognizing that each student is unique, all of our students, from Nursery to High School, possess what we call a "Personalized Success Plan". Our parents, students and teachers all work together to set personal and academic goals, ensuring that each student receives the right amount of challenge and support they need. Our goal is to help foster a student's love of learning, to teach them not to be afraid of failing, to take risks in their learning, to help them understand what it means to be a global citizen and to achieve more than they may have ever thought possible. Your child will be engaged and invested through fun and practical activities as we challenge, motivate and inspire them to become independent and creative thinkers to achieve ambitious results.
Together, the International Primary and Middle Years curriculum and our pedagogical approach prepares students to enter into the world-renowned International Baccalaureate Diploma Program (IBDP), a challenging two-year course of study that primes students for success in higher education and life in a global society. This prestigious program of study, offered at The British International School of Charlotte, leads to the IB Diploma qualification, which is highly regarded by universities worldwide. The program encourages students to ask challenging questions, build a strong sense of their own identity and culture, and develop the ability to communicate with people from other countries and cultures. Weaving together world-leading international curricula, one-of-a-kind collaborations with MIT, Juilliard and UNICEF, and an experienced international staff and global network of peers consisting of more than 60 different nationalities, the British International School of Charlotte is an ideal destination for students interested in pursuing a lifelong love of learning and the highly sought-after IB Diploma.