Sponsor Insight
Windermere Preparatory School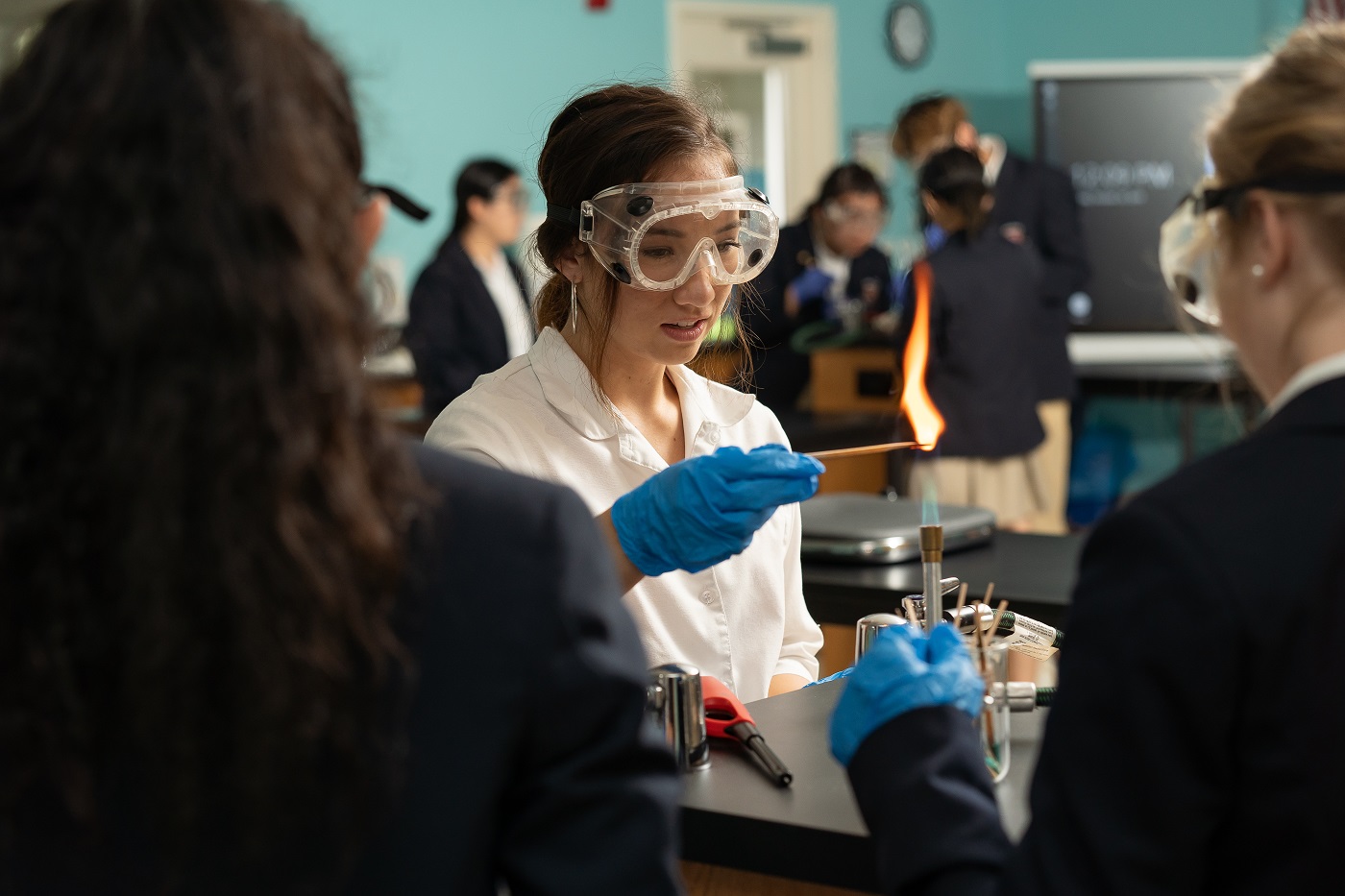 Windermere Preparatory School in Orlando, Florida is a Pre-K 3 through Grade 12 private school with a boarding program starting in 7th grade. Windermere Prep is the only private International Baccalaureate (IB) World School in Central Florida. We are a member of the Nord Anglia Education Family of Schools and have a diverse international community dedicated to preparing the next generation of global leaders. We nurture your child's intellectual, emotional and social growth to prepare them for the ever-changing challenges of tomorrow. In addition to offering exceptional academics, athletics, and fine arts, our students also benefit from collaborations with world-leading organizations such as Massachusetts Institute of Technology (MIT), The Juilliard School, and UNICEF. In the 2019-2020 school year, our current enrollment is 1542 students enrolled in Pre-K3 through Grade 12, with 640 High School students including 105 Residential Life students.
Windermere Prep is a local school with a global vision that provides a stimulating and diverse learning experience for every child. We inspire our students to research, develop and debate solutions to society's biggest challenges, developing global citizens who positively impact the world on the issues they value. We value the IB curriculum as it supports this approach by emphasizing critical thinking through the study of a wide range of subjects in the traditional academic disciplines while encouraging an international perspective. In addition to completing college-level courses and examinations, IB Diploma Programme students are also required to engage in community service, individual research, and an inquiry into the nature of knowledge. Students at Windermere Prep complete IB examinations in English, French, Latin, Spanish, Economics, History, Psychology, Mathematics, Biology, Chemistry, Physics, Visual Art, Music, Dance, Film, and Theater Arts.
The IB program offers students a rigorous curriculum that prepares them for success in college and university. All of the students in our High School benefit from studying at an IB World school. With course offerings ranging from standard, honors, Advanced Placement (AP), and IB levels, students at Windermere Prep work with expert college counselors to craft a four-year academic plan designed to help them gain entrance into their first-choice college or university of best fit. Student access to the IB program is a priority in our High School because we believe that it offers the highest level of curriculum.
In 2019, our Senior class had 100% University Admissions with 41% headed to the Top 50 schools. On average, Windermere Prep students are receiving acceptances around the world with over 75% of the classes receiving acceptances to tier one and tier two colleges based on US News and World Report College Rankings which include Yale, Brown, Duke, Columbia, and UC Berkeley.
Windermere Prep's Fine Arts programs showcase an assortment of plays, operas, concerts, dance performances and more to allow all our students to take part in fine arts starting in the Lower School and continuing through High School. We received 33 Applause Award nominations in the 2019-2020 school year, plus 92 High School students participated in our Fine Arts after-school programs. Our state of the art Cypress Center hosts over 100 plus shows and events each year. Our Athletic program starts in Pre-K3 and continues through High School to allow our students to learn a healthy lifestyle. Windermere Prep teams begin in Grade 6 with over 74% of our students in Grade 6 - Grade 12 participating in at least one of 61 teams in over 20 sports. With a full-time strength and conditioning coach on campus, our athletes are able to perform at their highest ability while maintaining their studies, our student-athletes have a weighted GPA of 3.75.
Windermere Preparatory School students are equipped with the knowledge and the desire to seek the truth in fortitude to become life-long learners who are prepared for college, socially responsible, and able to succeed in a changing society. Learn more today about Windermere Prep.
Quick Stats:
2019 GPA Average: 3.84
100% College Acceptance
90% of 2019 Seniors were enrolled in at least one IB Course
100+ Events and Shows in the Cypress Center
74% of our students in Grade 6 - Grade 12 participate in Sports
302 out of 640 High School Students take part in Fine Arts Classes and Societies