Sponsor Insight
Small Business Marketing Company, PostcardMania, Expands AdTech During Explosive Growth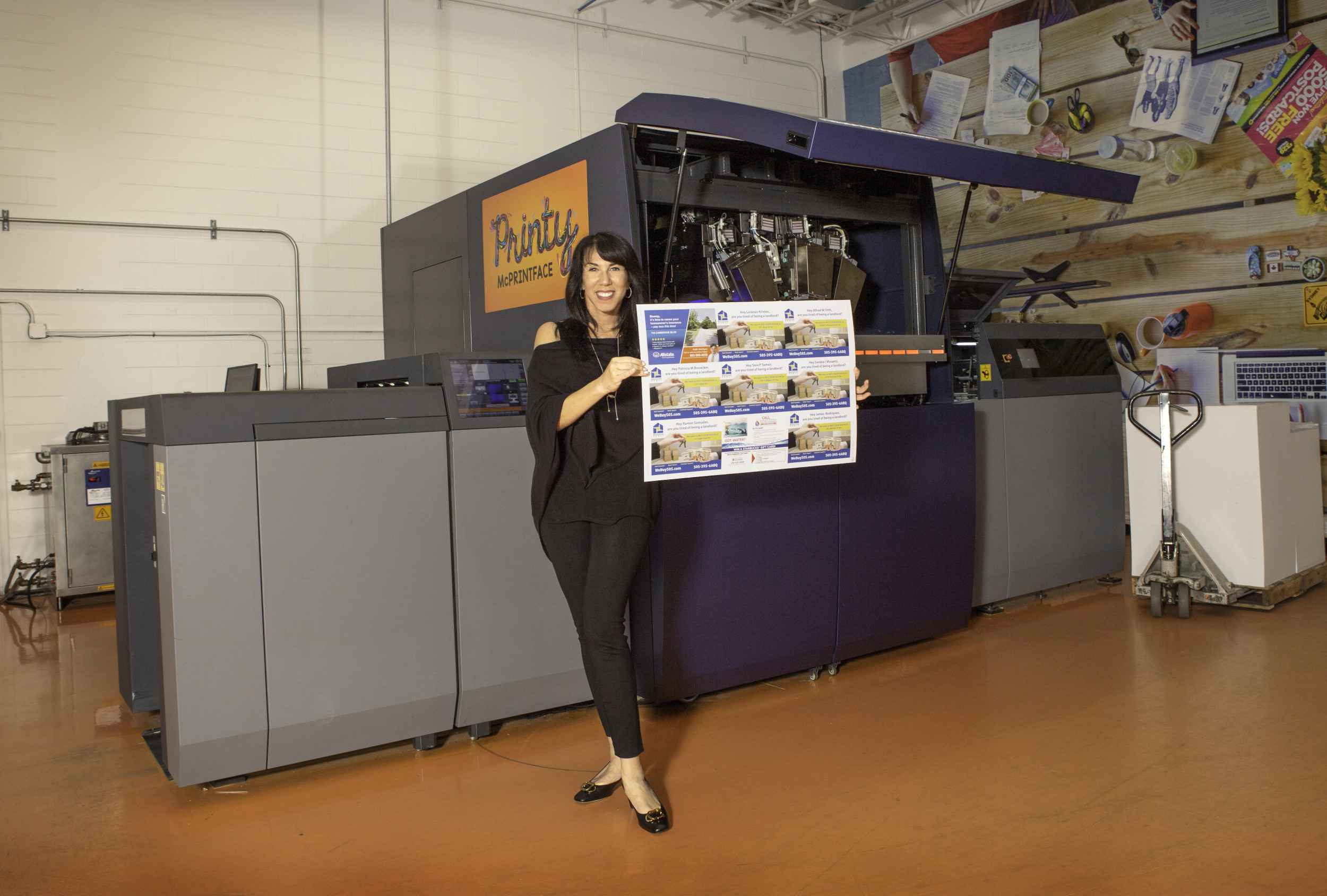 PostcardMania's 23-year journey took them to $64 million in revenue in 2020. Now, with their founder/CEO Joy Gendusa still at the helm, they look to the next era of the company, helping small businesses navigate the ever-growing maze of marketing technologies.
Come to PostcardMania's campus today, and you will find an on-site café, a gym, multiple facilities and crucially, the 5 commercial printing presses which form the backbone of the company's business. If you add to this the 300 staff and close to 100,000 clients, then the small startup, setup in a 600 square foot cottage seems a world away. 23 years ago however, that was the reality for PostcardMania. Since then founder and CEO Joy Gendusa has put her energy into moving her traditional postcard mailing business towards the digital future, helping the small business owner adapt to the ever-changing world of marketing. She explains that "marketing is just getting more and more complicated and confusing. I love breaking that down. The foundation of PostcardMania is helping the small business owner, because small business is the backbone of the U.S. economy."
The success of PostcardMania's new technology is hardly surprising given print is the fastest growing martech as of April 2020, with 35% year-on-year growth. Gendusa explains print's long runway to growth, "It's all about integration — between direct mail, Google, Facebook, Instagram, YouTube ads, QR codes, landing pages, websites. We do it all. But what we are really excited about is triggered direct mail, which lets business owners automate mailings based on specific actions."
Triggered direct mail automatically sends mail to prospects and customers based on certain triggers. If you made a purchase, that could be a trigger for a "thank you" card. If you usually get a pedicure once a month but skip one, that could trigger a "we've missed you, here's 20% off your next visit" postcard. PostcardMania's newest triggered product, Website to Mailbox, is Gendusa's latest step forward. It takes those follow-up ads you see online and puts them in your mailbox, where returns are often heightened. Gendusa admits they aren't the first to market with this technology, but "we are the most accurate at matching online visitors to their physical addresses."
These marketing automations make up PostcardMania's newest division, PCM Integrations, which is growing intensely at the present moment: 625% two-year growth and a 72% quarter-over-quarter growth this year.
Gendusa comments that "Our automations come without a contract and they're very scalable, whether a client's budget is $100 a week or $5,000. My mission is to help the small business owner access marketing at an affordable price, so that they ultimately get a positive return on their investment and grow their businesses." Indeed the generational gap when it comes to understanding new technologies is something she highlights as a target for her company. New marketing technologies often seem at first glance to be beyond small businesses both in terms of their understanding of the technology itself and budgets. PostcardMania attempts to educate small business owners around the accessibility and scalability of these technologies, and help them arrive in the world of modern marketing.
Whilst digital solutions are clearly the future of the company, their traditional printing excellence remains the lifeblood, with decades of experience behind their commercial printing presses. On top of this, their detached on-site USPS mail unit expedites mailing and their entire print facility has the experience of more than 2 billion mail pieces printed and delivered.
Helping small business owners is Joy Gendusa's raison d'être, as she links the beauty and diversity of the U.S. to a correspondingly diverse business community. When she talks about the solutions she is going to bring over the coming years she declares — "I am going to be listening so I can help small businesses with what they need now, and what they're going to need for the next ten years. There's all these different channels — how do you make them work together? How do I do it for the least amount of money? How do I get the most leads for the least amount of money using all the channels so I can stay competitive and get my name out there?"
Gendusa's passion has paid off. PostcardMania continuing to hire during the pandemic, whilst companies all around the world saw the wheels come off, is testament to the company's current momentum. With their 25 years of cutting-edge printing behind them, and their new digital focus on a steep upward trajectory, PostcardMania is well positioned for a future as Florida's (and soon the entire nation's) number-one AdTech force.