Sponsor Insight
Ruamrudee International School (RIS)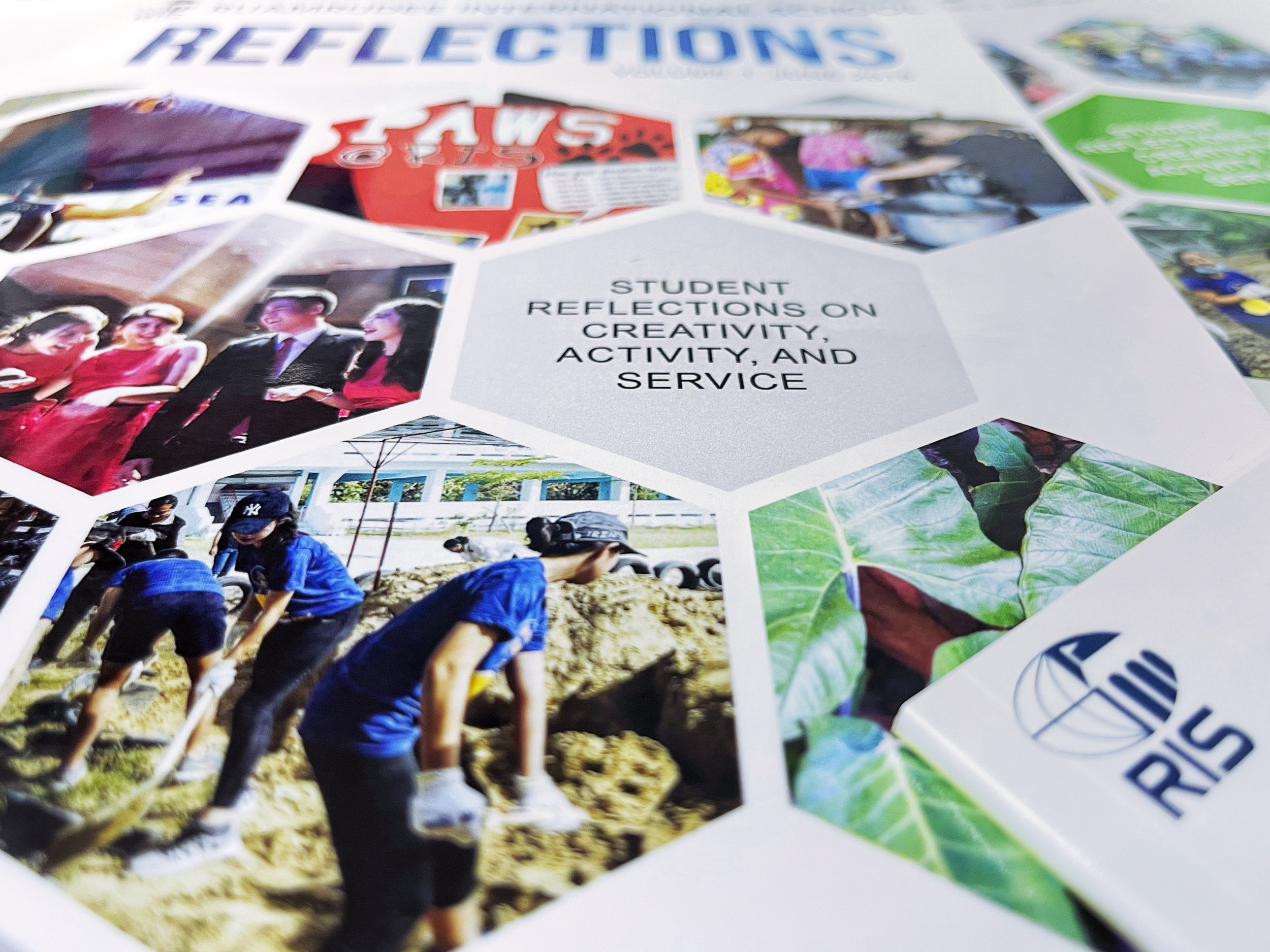 Ruamrudee International School (RIS) has been an IB World School since 1998. Offering an American curriculum, RIS is one of the only schools in Southeast Asia to also provide the Advanced Placement program. Accredited by WASC, RIS is one of Thailand's longest-standing international schools, founded in 1957 by Catholic Redemptorist Fathers and now spanning more than six decades.
For the past 20 years, RIS IB Diploma students have scored consistently above world averages and continue to earn places at prestigious universities around the globe. Despite months of online learning because of COVID-19, RIS' IB teachers and students did exceedingly well in 2020. All 26 IB Diploma candidates earned their diploma—a 100% pass rate for the fourth consecutive year. RIS IB candidates scored a 7 in 41% of the subjects offered, with at least one 7 in each subject group.
"Ruamrudee," Thai for union of hearts, serendipitously captures the RIS spirit of welcoming all children and ensuring a learning environment that emphasizes character development and social responsibility. As such, the IB Program at RIS allows students in grades 11 and 12 to engage in rigorous study, with the aim of developing internationally minded citizens who, recognizing their common humanity and shared guardianship of the planet, help to create a better and more peaceful world.
At RIS, the IB Theory of Knowledge (TOK) and Creativity, Action, Service (CAS) elements count as a required Values credit. By the end of their two-year commitment, CAS students have investigated authentic needs within the community, collaborated with friends and organizations, and developed new skills. At RIS, it is hard not to be involved in student-led, service learning–based extracurricular clubs, activities, and committees or in organizing events in support of charities and causes.
Despite the challenges of a global pandemic, English teacher and CAS Advisor Dr. Eamonn Dunne was continually moved by the rigor and imagination of the students he mentored. He observed that, "During a time of unprecedented structural, social, and experiential changes in education and the global economy, RIS students have reimagined what community awareness really comes down to, and that is caring about and understanding the plight of others."
Melissa Lemmons, IB Psychology teacher, CAS Advisor, and advisor to RISing Coffee, a student-led project, shared an example of how RIS students advocate for rural coffee farmers in Chiang Mai. "By promoting fair trade and sustainable development practices, the students in the RISing Coffee program help address global goals at the local level. [And] this is just one of the many interesting CAS experiences that RIS students were involved in this past year, which included participating in sports tournaments, forming new clubs at school, exploring new art mediums, and raising money for charities."
Among these charities, RIS students support school-affiliated Redemptorist Foundation organizations, such as the HDF Mercy Centre, the Father Ray Foundation, and Sarnelli House. Multiple fundraisers are held throughout the year to provide educational materials, medical supplies, and everyday necessities for the children they support. "Through these projects, CAS candidates have not only shown initiative to reach outside their comfort zones, but they have also engaged with global issues requiring careful reflection on ethical practices and sustainability," shared IB Biology/Chemistry, TOK teacher, and CAS Coordinator Nicole Sabet.
IB students at RIS look back on and write about their CAS experiences, which are compiled into an annual school publication, appropriately titled Reflections. Longtime IB Diploma Coordinator Tim Pettine believes that this ongoing process of honest reflection and heightened awareness through acts of service is one reason for RIS students' success in the program. "I am encouraged by our students and their examples of higher-order reflection related to their CAS experiences and am confident that they will go forward into the world as reflective, honest, global citizens who are equipped to meet the challenges inherent in a complex world."