Sponsor Insight
Singapore's booming fintech scene is poised for global relevance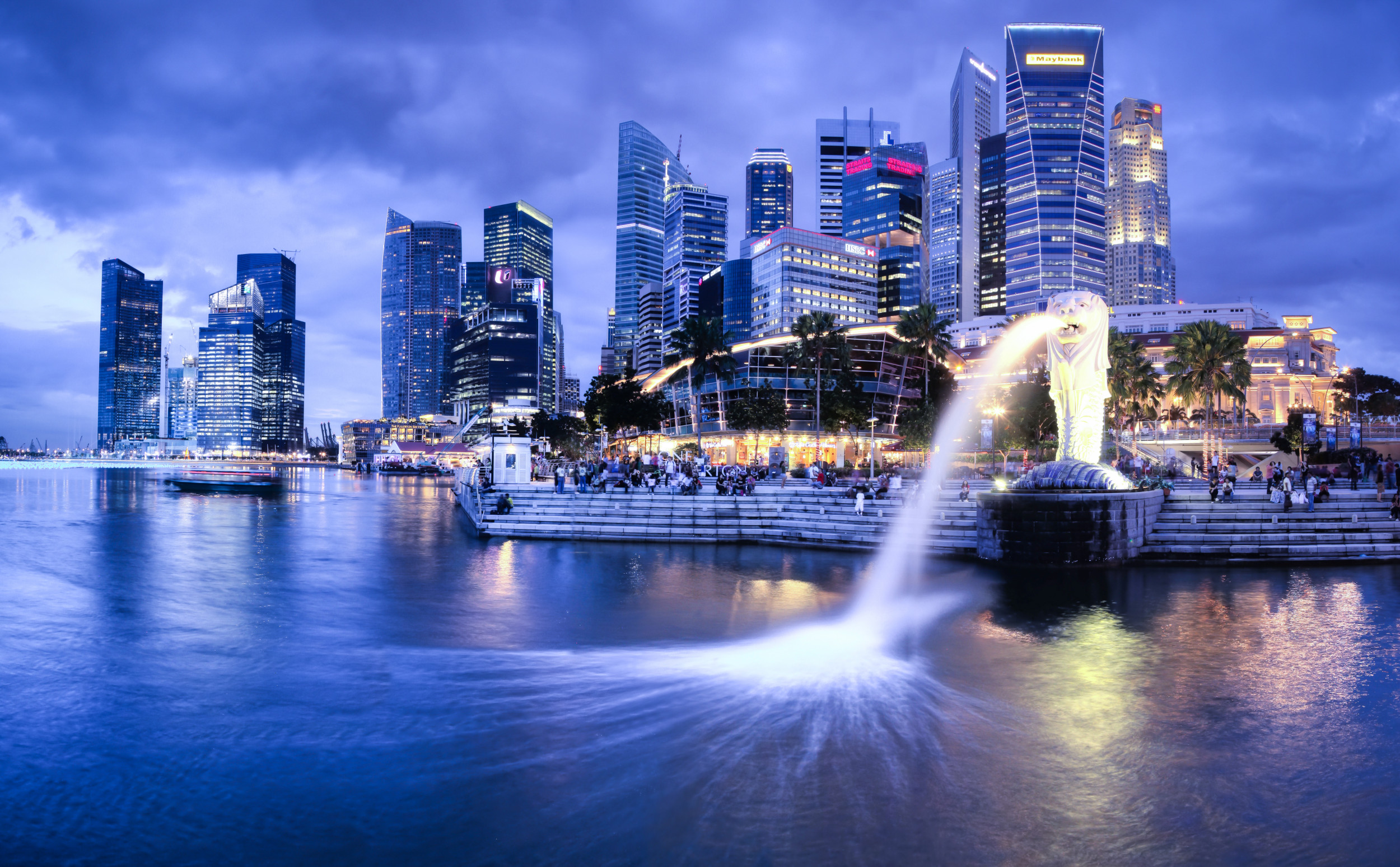 By WILLIAM PESEK AND MARCO BABIC
staff@the-businessreport.com
Leveraging on Singapore's status as a global financial services and banking center, a thriving fintech scene is emerging to disrupt, re-shape and enable the payment systems of the future.
Singapore is looking to write another chapter in its economic success story in the coming years by becoming Southeast Asia's fintech hub. As an incubator of successful start-ups with a valuation exceeding US$1 billion, the country is laying the groundwork to produce its next wave of tech unicorns in the fintech sector, too.
The city-state aims to demonstrate that this success can be replicated among its more than 1,400 fintech start-ups, mostly focused on investment, lending, payments and personal finance, becoming a disruptive force in the industry.
Not surprisingly, many of the changes brought by the COVID-19 era forced companies to accelerate their digitalization ambitions.
The COVID-19 lockdowns and travel restrictions of the last 20 months are "huge market shocks, yet the ensuing digitalization of both consumers and SMEs made the proliferation of fintech faster and long-term market structure healthier," argues Kelvin Teo, co-founder of peer-to-peer lending platform Funding Societies.
That's also true of Singapore more broadly, where the Monetary Authority of Singapore (MAS) has been laying the groundwork for reform before the pandemic, which is helping the nation to emerge more vibrant and innovative than ever.
MAS Managing Director Ravi Menon credits reforms implemented five years before the pandemic hit - huge investments in innovation, digitalization and connectivity - for diversifying the nation's economic engines.
To put things into perspective, Menon says, "Generally, it's done well. We still have several challenges ahead. I think the digital transformation of the financial sector needs to continue."
The Switzerland of Asia
Gerald Goh is CEO Singapore of Sygnum, a digital asset fintech group that is dual headquartered in Singapore and Switzerland. Just three and a half years old at this point, it holds both a banking license in Switzerland and a capital markets services (CMS) license for asset management in Singapore, providing a fully regulated platform in their respective jurisdictions for institutional and high-net-worth clients to manage their digital assets.
There are many parallels between Singapore and Switzerland, and as Goh explains, "Being headquartered in these two locations is a strategic decision – it was a conscious choice which we made at the start". One key similarity is that both countries are recognized as established and trusted banking hubs, with forward looking regulators.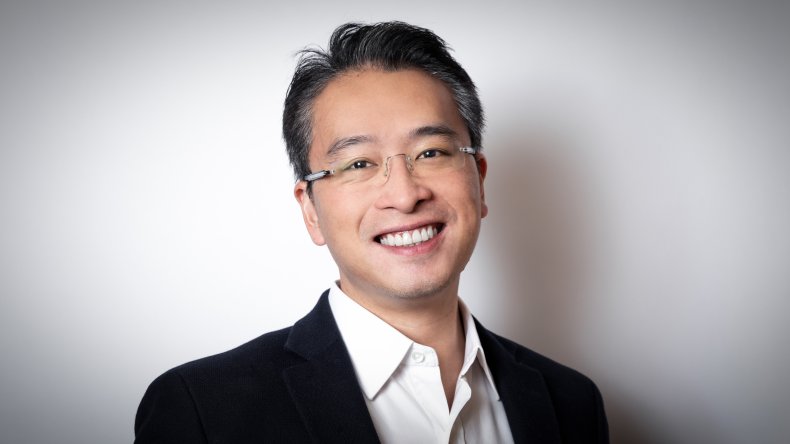 "Sygnum is rooted in both Singapore and Switzerland banking heritage. Being headquartered in these two locations was a strategic decision made consciously at the start."
Gerald Goh, Co-Founder and CEO of Sygnum Singapore
Of MAS, Goh says "You'd be hard-pressed to find a financial market regulator globally that is as embracing of innovation and supportive of fintech companies like ourselves, which are pushing the envelope on the next generation of financial services."
Singapore is teeming with fintech startups and some of the biggest digital asset and crypto companies. In addition, the city is at the center of a giant constellation of rapid-growth, high-population countries with rising income levels. Goh says, "Singapore has served, and we believe will continue to serve, as a gateway to the growing affluence of Asia."
The blockchain center of the future
A key element of fintech is blockchain technology, which is another sector in which Singapore is looking to generate an important part of its appeal in the digital age.
The Blockchain Association Singapore (BAS) is moving fast in the development and promotion of this revolutionary technology. More importantly, Singapore-based companies are creating an ecosystem that leverages on the country's standing as a global financial services and trading hub to turn it into the blockchain center of the future.
"The fintech expansion also extends into digital assets," explains Kevin Pang, BAS Secretary and CEO of payments services pioneer Legatus and its offshoot Mars Panda.
"We seek tokenization of private equity and real estate as a growth driver for the next few years," he adds, noting that banks in Singapore are increasingly hiring. "Singapore could become a very important blockchain node."
A market leader in SME digital financing
Singapore's "edge" isn't just its "organized economy" geared to catalyze a start-up boom. Nor is it just the financial firepower that Singapore's 5.9 million people represent. It's the ways in which the entrepreneurial spirit is bubbling up across a nation well-positioned to harness growth in Southeast Asia, China, India and beyond, according to Funding Societies' co-founder.
Not to mention SMEs, which are the backbone of the economy not only in Singapore, but also in highly diversified markets like Germany and Switzerland. For Singapore, funding those companies is key to opportunity and success.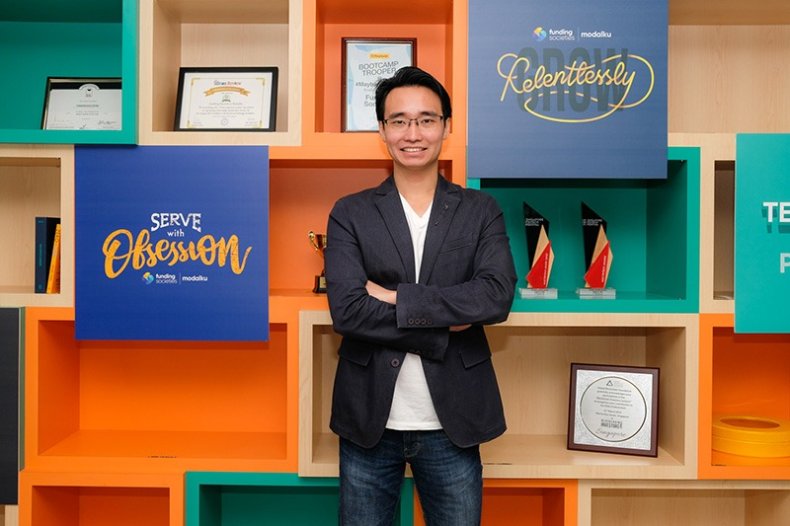 "The pandemic has accelerated the economic digitalization and workforce upskilling by years."
Kelvin Teo, Co-founder and Group CEO of Funding Societies
"As a pioneer in Southeast Asia, we are proud to have contributed to the industry's sustainability, evolution and internationalization, facilitating capital flow to SMEs," says Teo. And in many ways, the forces of disruption are intensifying right under Singaporeans' feet.
"The pandemic has accelerated the economic digitalization and workforce upskilling by years," he explains. "Nearly all verticals of financial services and financial technology receive a boost, from personal finance to insurtech, payments to remittance, regtech to blockchain, and finally alternative finance to digital banking," Teo notes.
That's true not just in Singapore, Teo argues, but in Indonesia, Malaysia, and Thailand, where Funding Societies currently operates, with plans to expand to Vietnam and the Philippines. Spreading its wings has made Teo's start-up a market leader in SME digital financing. It already handed out over US$2 billion in loans across five million transactions in ways that have Southeast Asian banks looking over their shoulders.
It's Singapore's regulatory toolbox and efforts to reinvent the economy that make the expansion over which Teo is presiding possible. "While Singapore is a small market," he says, "it serves as a center of excellence and a hub to link our presence across Southeast Asia." That, he adds, empowers his team's focus to "unlock the potential of money" and "to put it in the hands of growing SMEs."
Singapore is only just getting started
And yet, the sense that Singapore is only just getting started is palpable throughout the US$340 billion economy, notes Pearlyn Phau, CEO of Aviva Singlife.
Phau should know, as Aviva Singlife is itself something of a work in progress. Aviva and homegrown Singlife will be merging to become one of Southeast Asia's biggest insurance players, aiming to disrupt the sector, prod competitors to raise their games on digitalization, lower costs and acquire customers at scale.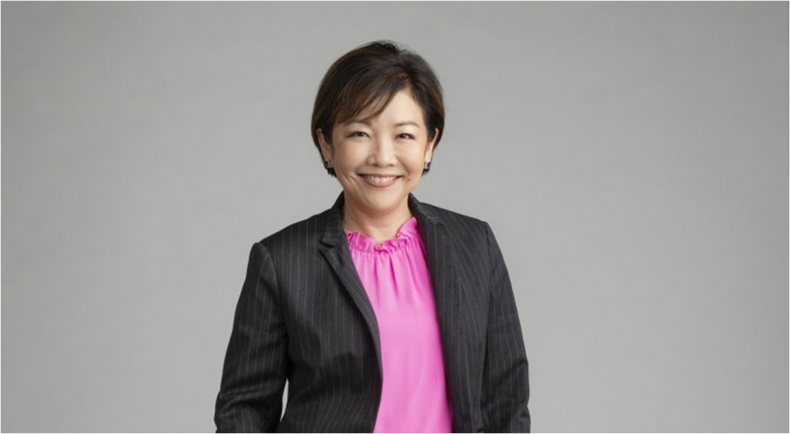 "We are trying to catalyze the disruption and transformation that we want to bring to the traditional insurer."
Pearlyn Phau, CEO of Aviva Singlife
"By bringing the two companies together," Phau explains, "we are trying to catalyze the disruption and transformation that we want to bring to the traditional insurer, by adopting a lot of Singlife's digital-first mindset and technology platform."
In doing so, Aviva Singlife is proving to be a microcosm of the economy's competitive advantages. And a proudly homegrown brand based in Singapore, where increasing market share alongside delivering the best customer experience is Phau's top priority.
"A lot of the customer journey improvements, products, solutioning and technology that we want to deploy will be done here in Singapore as a proof of concept," Phau notes. "Once we have established the model, we will look at opportunities to transplant it into the regional markets because you see a lot of disruption happening in Southeast Asia, as well. Digital plays a big part in this."
Not surprisingly, many of the changes brought by the COVID-19 era dovetail with Aviva Singlife's growth ambitions, from reorienting customers toward providing for their future to accelerated digitalization.
The good news for Menon is that Goh's Sygnum, Teo's Funding Societies and Phau's Aviva Singlife are making big contributions to Singapore's ambitions to be a fintech center. And vice versa.