Sponsor Insight
Come for the Energy, Stay for the Opportunity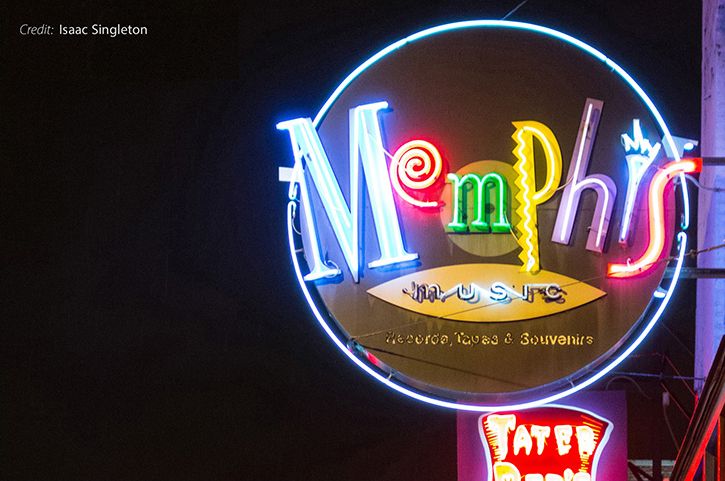 The historic and vibrant city of Memphis is also a fast-growing center for business and jobs.
Always a city that has punched above its weight in music, travel and the arts, Memphis is approaching its 200th anniversary in 2019 as a business destination that can compete with any other location in the country.
Rated by Forbes as the fourth happiest city in which to work anywhere in the US, and by WalletHub as number seven for entrepreneurs starting a business, Memphis is embarking on its third century with a thriving economy and a renewed sense of energy and optimism.
"Our vision is simple: to make Memphis the easiest, friendliest city to do business with in America," says Richard W. Smith, the Chairman of the Greater Memphis Chamber and the President and CEO of FedEx Trade Networks.
"We don't have all the amenities of better-funded, bigger cities, so we have to push a little harder and incentivize companies more. We embrace that assertiveness in order to succeed."
As a leading executive at logistics company FedEx, the largest single business in Memphis, Smith has a unique perspective on the competitive advantages of operating in what is Tennessee's second-largest metropolis behind the state capital Nashville. Foremost among the benefits of a base in Memphis are the so-called Four Rs of runway, river, rail and road: perhaps no other city in the country is as well located and as well connected as Memphis, standing at the heart of an integrated transport network consisting of airplanes, trains, ships and trucks. Add FedEx itself into the mix and the result is a logistical advantage that is proving irresistible not just to transport companies but to manufacturers, medical device specialists and any business looking for headquarters and back offices in the center of the country.
Combine these benefits with minimal taxes, a low cost of living, high quality of life and generous incentives to investors, and it is little surprise that increasing numbers of businesses are choosing Memphis with the city's revitalized downtown area. In 2017, Memphis fought off competition from outside the state to bring the home and office cleaning giant ServiceMaster into the downtown area. "ServiceMaster's choice of Memphis clearly illustrates our city's momentum," Mayor Jim Strickland says. "That ServiceMaster decided the best place to build its future is in downtown Memphis shows how the future of our city—particularly our core—is bright.
"We now have about $11 billion invested in recently completed, ongoing or about to begin developments in the Memphis area." It is not only big businesses and established brands who are moving to Memphis. According to a survey from 2017, Memphis has the fourth fastest growing population of millennials in the country. Moreover, thanks to supportive policies from local authorities and the business community, it is a recognized center for black-owned businesses and minority enterprises, as well as a model city for equitable economic development.
Finally, the combined efforts of the state legislature, city hall and local business leaders to reform education have helped develop a large and talented labor pool. Educational institutions in the city are working closely with businesses to train Memphis' young and dynamic residents in skills for blue-collar and white-collar jobs. For Memphians of all backgrounds and races, the prospects and opportunities of the future seem more promising than ever before.