Sponsor Insight
Meet the Mom-Approved Cordless Vacuum Cleaner
This is sponsored content, not Newsweek editorial.

Moms are the glue that holds a family together. They pack lunches, fold laundry, help the kids with their homework and do so many other selfless deeds—all on a daily basis.
The point?
Moms deserve a break. Yet so many of them rarely take one. Why is that?
In many cases, it's because moms aren't convinced that the work will be done to their standard if they decide to take a day off. Instead, it'll just pile up and become an even bigger chore to tackle tomorrow.
This is why innovative cleaning devices like cordless stick vacuums are some of the most welcomed technological advancements the world has seen. And the Roborock H6 Cordless Vacuum is the cream of the crop.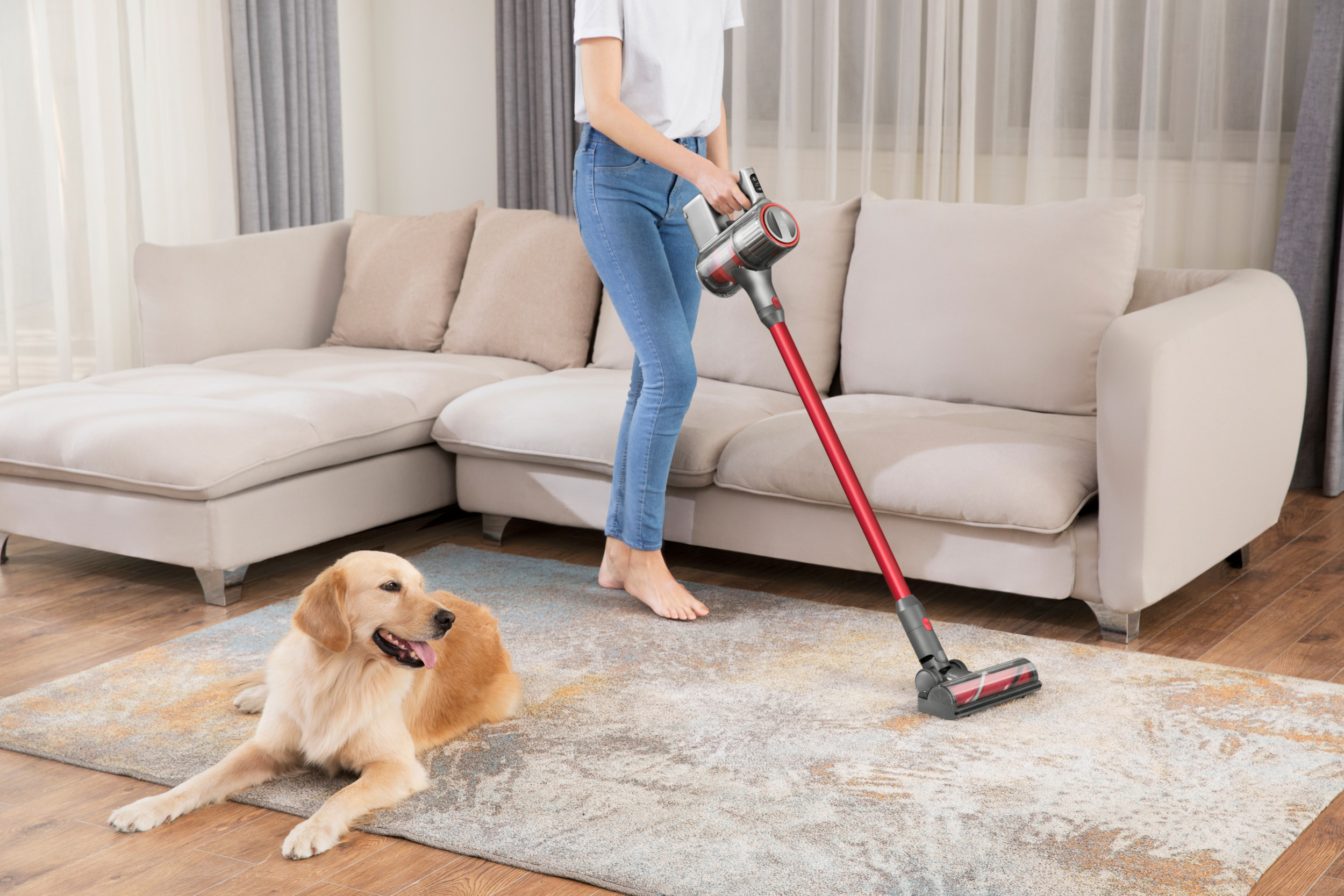 The Inspiration Behind the H6 Cordless Vacuum
Many cordless stick vacuum owners are disappointed by depreciating suction levels and a short usage time. They buy their unit with high hopes for continuous cleaning that will draw up every crumb and dust particle, only to realize that the vacuum's battery is unable to support the level of suction they desire for extended periods of time.
When Roborock set out to design the H6 Cordless Vacuum they had two priorities in mind: stamina and suction.
They wanted to produce a cordless stick vacuum that is not only powerful and durable, but one that could maintain its suction power throughout the cleaning process.
The Power and Endurance to Complete Every Job
Homeowners have a few common concerns when considering a cordless stick vacuum cleaner. They include:
●Will my unit have to recharge frequently? And if so, wouldn't it be better to get a traditional cord vacuum?
●I have a large home. Is a battery-operated cordless stick vacuum capable of cleaning that much square footage?
●Are cordless stick vacuums really able to handle tough dirt and dust?
In a nutshell? Consumers want to know for certain that their cordless stick vacuum has the stamina to clean their entire home.
Fortunately, with the Roborock H6 Cordless Vacuum, this is no longer cause for concern.
The H6 Cordless Vacuum is capable of cleaning for up to 90 minutes on a single charge.
The best-in-class suction the H6 Cordless provides was achieved by using more energy-efficient fans and by using a high-density, lightweight lithium polymer battery, the same ones used on drones.
The battery made it possible for Roborock to more than double the length of its maximum suction mode and achieve a 90-minute run time on its eco setting.
And, if that isn't impressive enough, the H6 is the first cordless stick vacuum cleaner to use this type of battery to maximize suction power.
The Roborock H6 maintains constant suction power throughout your clean, no matter if your dustbin is full or if your battery is almost empty.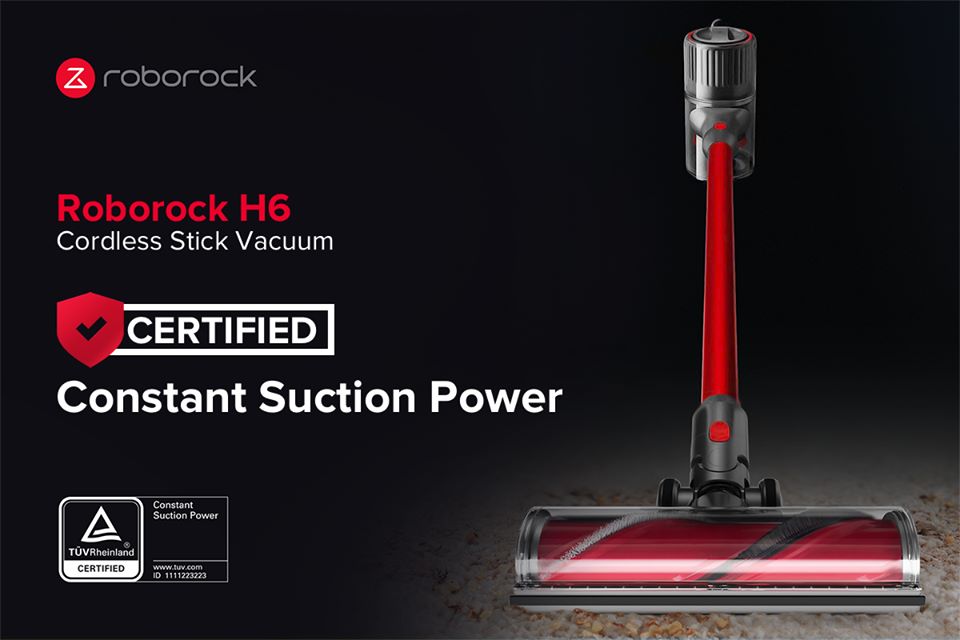 For moms, nothing is more appealing than knowing they can enjoy perfectly-maintained floors (even in their spacious home) easily and conveniently!
A Hygienic Cordless Vacuum Cleaner for the Health-Conscious Homeowner
This is where the Roborock H6 Cordless Vacuum truly distinguishes itself from other competitors on the market.
The H6 cordless vacuum was intentionally conceptualized and designed with consumer health in mind. It features a HEPA-grade H13 filter, which has been proven to remove 99.99* percent of dust mites, allergens, pollen and pet dander from the air.
(*Independently tested by Airmid Healthgroup on hard floors using mites, dander and pollen.)
Additionally, the entire unit is completely airtight, so buyers can be assured that any dust or allergens absorbed by the H6 Cordless Vacuum will remain trapped within its tank until the receptacle is emptied.
For moms with young children, pets or health conditions, the H6 Cordless Vacuum is an ideal choice. Plus, when it comes to well-being, peace of mind is truly priceless.
This Is the Superior-Quality Clean You've Been Looking For
This lightweight, sleek, high-performance cordless vacuum is now available at an early-bird promotion. Get one delivered directly to your door now via Amazon.com!