Sponsor Insight
Coding Dojo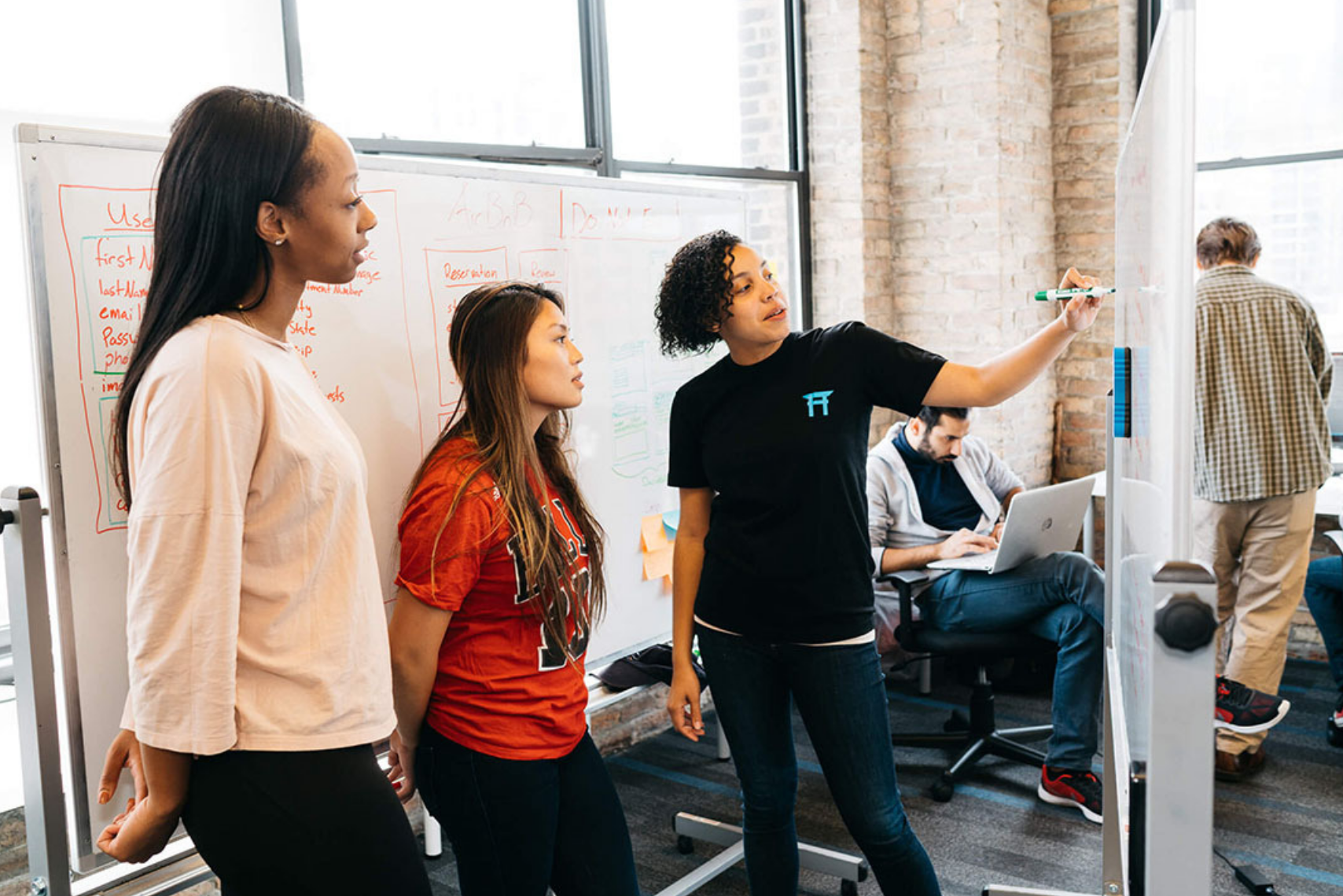 Jumpstart Your New Career | Become a Software Developer in 14 Weeks
If you're serious about starting a career in tech, but lack the formal education or background, Coding Dojo will get you there in a fraction of the time and cost of traditional programs.
Coding Dojo is a leading coding education company that transforms students with little-to-no prior experience into software developers. Our three-full-stack programming bootcamp, as well as courses on Data Science and other emerging technologies, are designed to train you to become a self-sufficient developer, regardless of your technical background.
Our bootcamp program is offered onsite in ten US cities: Seattle, San Jose, Oakland, Los Angeles, Burbank, Boise, Chicago, Dallas, Tulsa, and Arlington, as well as online. Since 2012, we've helped more than 4,500 individuals from all walks of life transform into professional developers who go on to be hired by start-ups and world-class companies like Expedia, Microsoft, JPMorgan Chase, DocuSign and Skytap.
The Dojo Difference
We strive to teach our students the most up-to-date programming technologies through effective methods. Our dynamic curriculum has been refined and optimized over the last ten years by our founding members – a team of seasoned software developers and tech executives. Our curriculum is continually updated to match the rise and fall in demand for coding language expertise, as well as job demand in each market. The content has proven to work as the most effective approach to training both experienced developers and participants new to coding.
Why Three Full Stacks?
A full stack, also known as a software stack or bundle, is a set of software components required to create a complete web application – from the front-end, client-side languages, to the back-end consisting of web servers, back-end languages, frameworks, and databases.
With a solid understanding of three full stacks, Coding Dojo graduates are well-rounded and fundamentally sound developers boasting a wide range of skills. Whereas some developers are restricted to only front- or back-end development, our students understand all layers of software and can create an entire application independently.
Additionally, technology is constantly adapting and changing – what's hot today could be out the window tomorrow. Having three full stacks under your belt affords you a multidimensional view of web software development, which allows you to easily build on your foundation and quickly understand and learn new languages.
At the end of the day, when you learn more stacks in 14 weeks than you would in any other coding bootcamp, you will emerge a more versatile, self-sufficient, highly sought-after developer.
Find Your Dream Career
We work with you to identify your strengths and provide a wide range of career services throughout the program. Our Career Service Managers come from a background of IT Account Management and Recruiting, and our mission is preparing you for applications, strategy, interviews, and salary negotiations. We also utilize our knowledge and relationships with various IT managers, CEOs, and Directors to help you find a career – not just another job.
Unmatched Support for Anyone
We proudly train students from all walks of life and believe that anyone with the necessary drive should have an equal opportunity to start a career in technology. We're invested in your success just as much as you are, and our school philosophy is firmly against kicking out students for struggling.
We also offer financing packages and multiple scholarships options for career changers, aspiring female technologists, military veterans, and much more.