Sponsor Insight
Evolve Cybersecurity Academy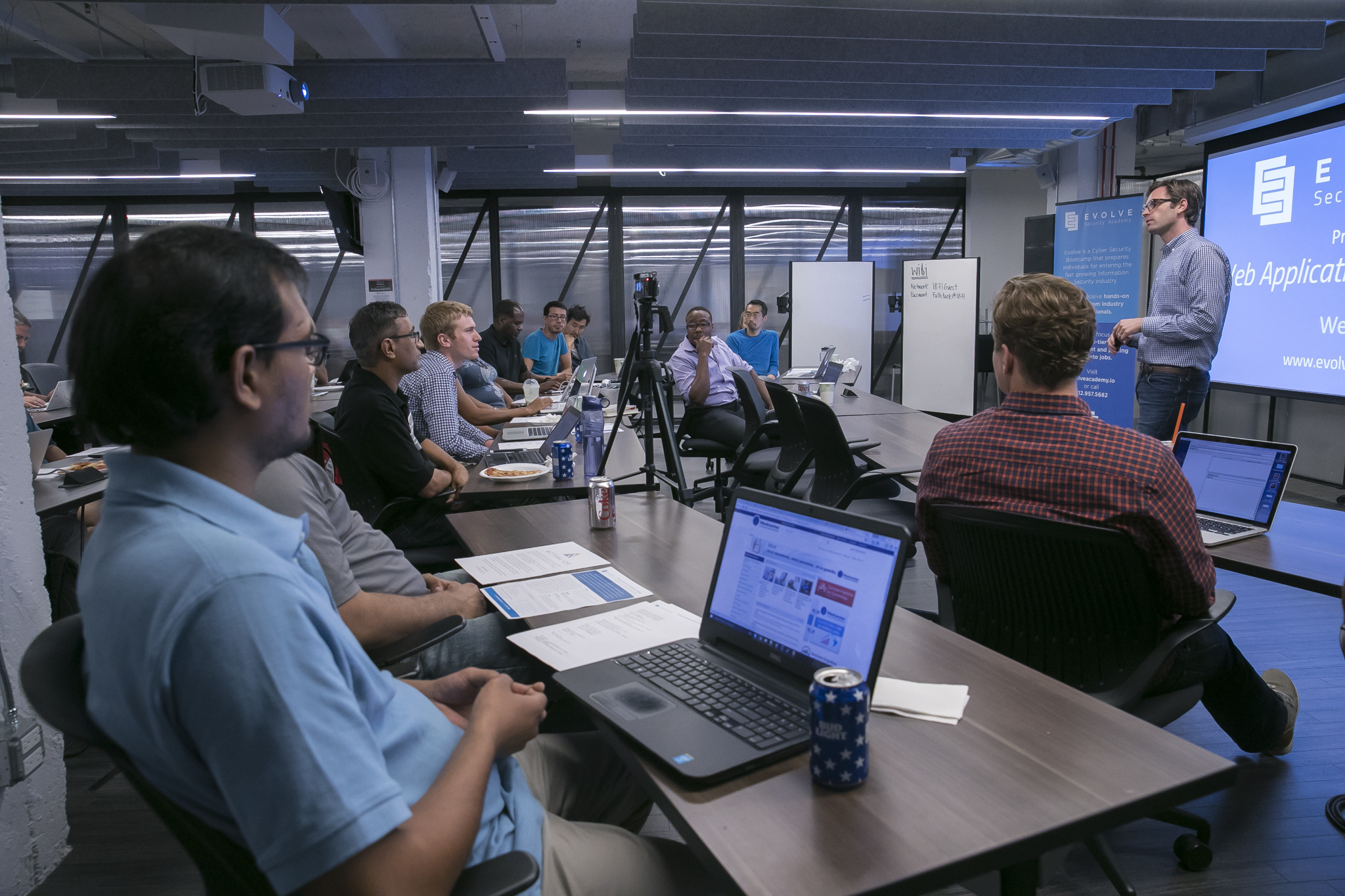 Cybersecurity Talent Shortage:
It's estimated there is a global talent shortage of 2.9 million qualified cyber security workers. This is encouraging news for any aspiring cyber security professional. The barrier to entry into the cyber security industry is very low for a well-trained professional.
Program Overview:
The Evolve Security Academy's primary focus is creating top-tier cyber security talent and placing them into high-paying jobs. The program is designed to work around the full-time schedules for individuals looking to transition their current careers into cybersecurity.
Evolve offers two 16-week (part-time) cybersecurity bootcamp options. (1) Bootcamp PRO is in-person, based in Chicago, IL and (2) Bootcamp REMOTE is live-online.
Internships and job placement assistance is included with the program.
Curriculum Details:
Evolve Academy teaches students concrete and practical cybersecurity skills they will actually need on the job. During the course, students gain real work experience through the live security assessment work they perform on not-for-profit organizations. Students will experience immersive and hands-on training delivered through live instruction, recorded lectures, and lab tutorials.
The curriculum includes 12 modules:
Networking
Application Stack
Intro To Cybersecurity
Current Threat Landscape
Security
Social Engineering
Defense/Detection
Security Hardening
Cryptography
Vulnerability
Incident Response
And Job Search Preparation
How to Apply:
Prospective students fill out a preliminary application online, and are then invited to fill out a full application. Applicants can expect a phone screen, recommended prep exercises, and an interview. Candidates should be passionate and curious. IT background is preferred, but not a requirement.
Job Placement Assistance:
Throughout the course, Evolve Security Academy prepares students to find a job with interview and job preparation. Evolves' primary focus is on creating top-tier cyber security talent and placing them into high-paying jobs.
Successful graduates of the cybersecurity bootcamps will receive a designation of Evolve Security Certified Professional (ESCP) certification after successful completion of written and lab exams, and preparation for the CompTIA Security+ certification. These certifications are included at no additional cost with the program.
Advanced Tracks:
Advanced training is also available on Penetration Testing. This part-time training is 5-weeks of immersive and hands-on training, delivered remotely through live instruction, recorded lectures and lab tutorials. Students will gain the knowledge to deliver a full penetration test, from scoping to reporting, at the network and application layer. Each lab is created based off real world situations encountered by Evolve Security penetration testers. Interested students can register online for this course.
Where to Apply:
To launch your career in Cybersecurity at one of the in-person or remote 16-week bootcamps, visit Evolve Security and click "Apply Now"