Sponsor Insight
Hackbright Academy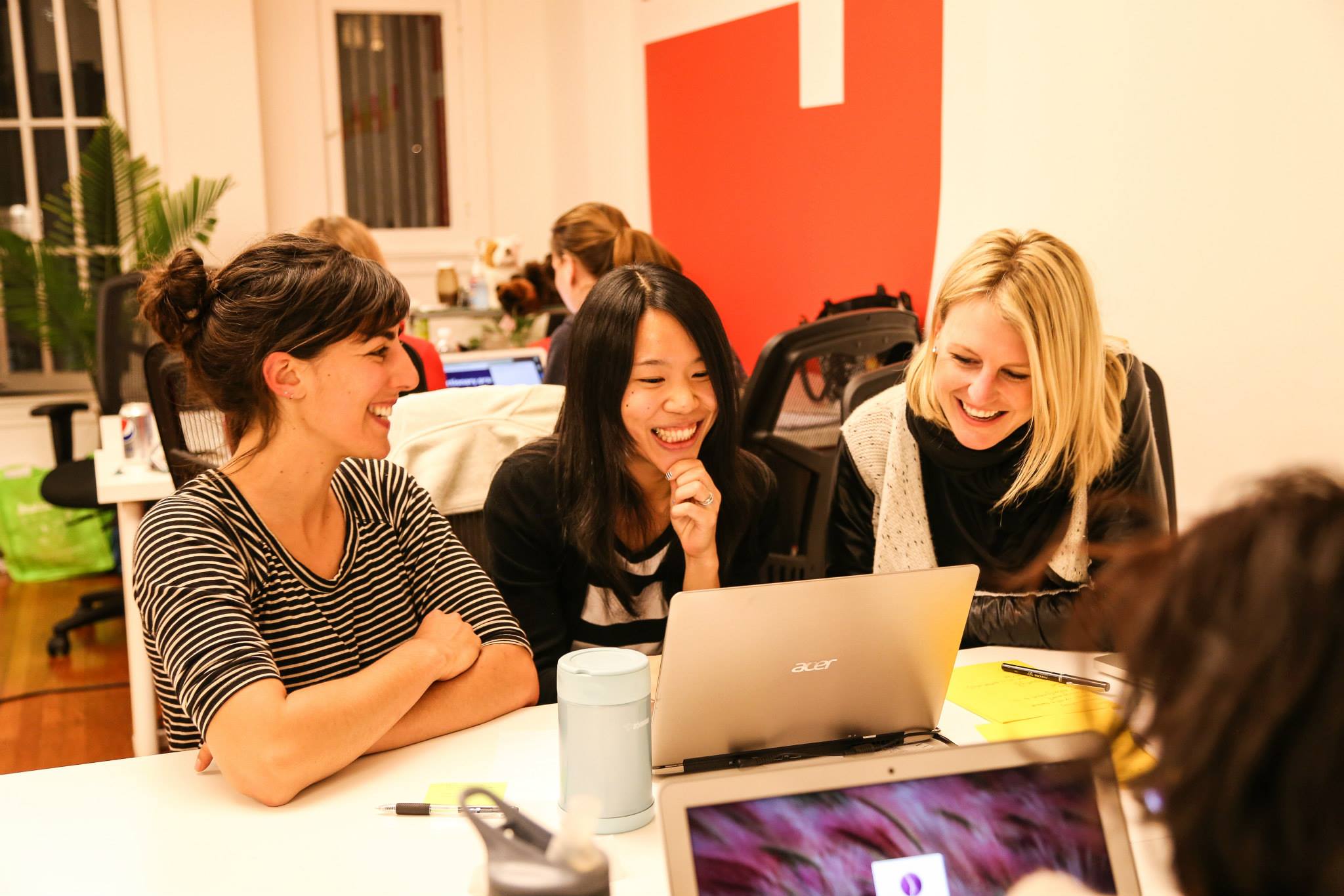 Technology is the future of everything, and it's being developed with a shockingly low volume of women. Hackbright Academy's mission is to change that ratio. The school was founded in 2012 with a single purpose — to give women of diverse backgrounds the power and skills to build a long and successful career in the tech industry. Our empowering environment allows students to master the skills and knowledge they need to begin a new career in tech.
Hackbright is all about community. Students connect with each other, and with other women in the tech industry in a unique and meaningful way. At Hackbright, women are empowered to enter the tech industry supported by a tight-knit network of instructors, peers, advisors, mentors, career coaches, and alumnae. Students can expect educational and career-related support throughout each course and after graduation.
Hackbright's driving mission is to increase the number of women in software engineering and technology by providing the industry with strong, smart, and talented women. We partner with like-minded organizations and companies so that our impact has the farthest possible reach and remain committed to the continued growth in the communities we serve.
Online and In-Person Immersive Courses
Hackbright Academy teaches full-stack development, emphasizing Python as a foundational programming language. Currently, online and in-person courses are offered. Courses range from part-time to full-time and five weeks to twenty-six weeks.
Whether you are looking to become part of a tech giant or a small startup, you will be better prepared to enter the tech ecosystem having learned full-stack development at Hackbright.
Software Engineering Prep Course
If you want to know what it's like to be a coder but you aren't ready to commit yourself to the full software engineering course, then the five-week prep course is right for you. You can learn the foundations of programming, become better prepared for the bootcamp application process, and still keep your full-time job.
Online Python 101 Course
Hackbright's online Python 101 course can give you a taste of what it's like to be a coder, starting you on your software engineering journey, and you can complete it 100% online. You will learn the foundational knowledge of Python, such as data structures, tools, control flow, conditionals, choices, logic, and it will help prepare you for the full software engineering course.
Part-Time or Full-Time Software Engineering Course
In the software engineering course, you will learn the fundamentals of computer science in addition to modern web development. The accelerated course is both stimulating and exciting with Python, one of the most in-demand programming languages, as the core language of the curriculum. The full-time course is thirteen weeks. The part-time course is twenty-six weeks.
Career Support Available After Course Completion
After you complete a Hackbright course, your Hackbright story isn't over because one of the best things about Hackbright Academy is its involved and supportive community of phenomenal women who want you to succeed in your career goals.
You can utilize the community to network and find your first tech job, and you can also be part of that helpful network, changing the ratio of women to men who work in the tech industry.
Hackbright Hiring Events
Many of Hackbright's graduates find software engineering jobs thanks in part to Hackbright's numerous hiring partner company meet and greets, and recruiting events with engineering teams.