Sponsor Insight
LearningFuze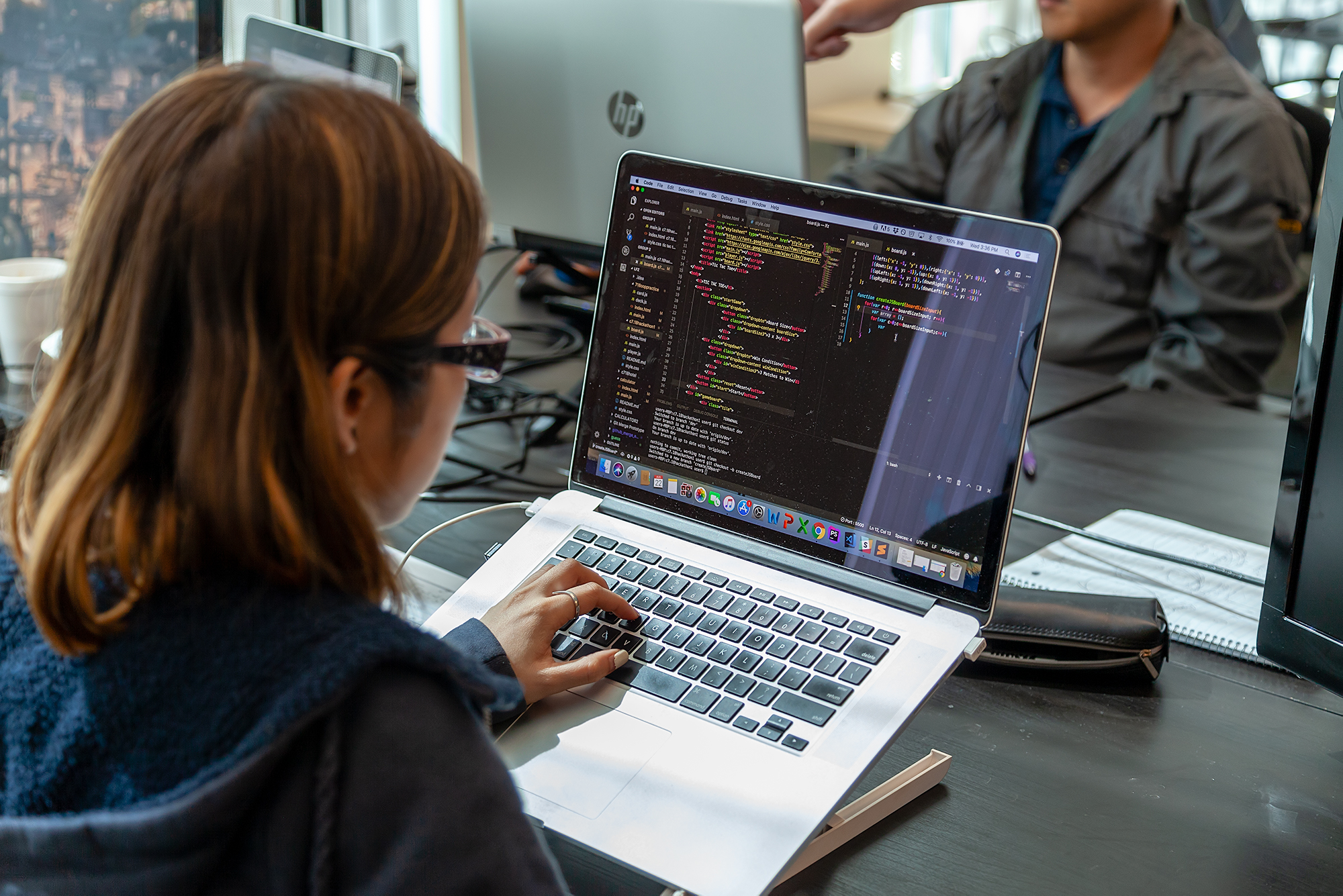 LearningFuze is the longest running and most experienced Orange County code school / bootcamp and one of the highest rated in the nation according to industry review sites. The 12-week full-stack program as well as the full stack part time program cover both front-end and back-end development. It focuses on technologies that are highly relevant as well as in demand in the local and national job market and which also power major websites like Wikipedia, Facebook, and Wordpress.com to name a few. Students work on a variety of applications or projects to include in their portfolios to gain experience and to demonstrate marketable skills to potential employers. The program covers not only specific technologies, but also vital skills such as how to:
Continue learning and growing after graduation
Solve problems and think like a programmer
Take projects from start to launch
Career services that focus on soft skills as well as the hard skills

A highly-effective career services or job placement provided
This taps into LearningFuze's large and growing employer network that has been built over the last 6 years and provides coaching, interviewing, online presence and technical resume assistance. Graduates have landed jobs with companies like Kelley Blue Book, Intuit, Apple, Yamaha, Nike and many others from small start-ups to large, well established tech companies. Students have achieved first-year compensation as high as $120,000, with most more in line with the regional averages and relevant cost of living for the particular market.
Great teaching is a top priority at LearningFuze
Packing so much into 3 months is intense, but the team is extremely committed to the students with an instructor for every 5 students in the program and as important providing a supportive environment where students can thrive. The program has been wildly successful which has been made possible by having dedicated senior instructors that have both taught and practiced as engineers in the commercial market. Here is a brief overview of the teaching staff:
Three senior developers/instructors with over 35 total years of on-the-job development experience, experience managing teams of programmers, interviewing / making hiring decisions for hundreds of developers. The lead instructor has prior teaching experience before coming on board upon inception of the program.
Multiple junior instructors who have been through the program, so they know the material and what it takes to succeed. These instructors have been with the program an average of over two years and therefore understand how to provide the right guidance and support so students get the most out of the instruction to become self-sufficient engineers.
Covering topics such as HTML5, CSS3, JavaScript/jQuery, PHP, Node, React, MySQL/MariaDB, Git/GitHub, Firebase, and more.
LearningFuze doesn't limit enrollment to elite developers
There's a place (and a need) in the development world for people that are passionate about development, and LearningFuze strikes a balance between having acceptance standards that are designed to ensure students succeed, yet not being overly restrictive to boost statistics - just like good doctors don't take only low-risk patients so their outcome numbers will be high. While the core education is consistent for all students, the program is tailored individually so all students are challenged to ensure that each student gets the absolute most out of the education and thrives upon entering the market.
Discounts and financing
Reduced rates are available for women, veterans, or those holding / pursuing computer science degrees. 100% Financing is available, including for students with less-than-perfect credit. Students can also take advantage of income sharing agreements that require no up-front financial commitment until that student is employed. Though the cost is far higher over the life of the obligation it is a welcome option for some students.
No degree or professional programming experience is required
However, applicants do undergo a pre-admittance assessment, and those who appear less likely to do well are coached on how to prepare and can reapply in the future, or they can enroll in the part-time program to continue to hone their skills. LearningFuze is conscientious to ensure students are ready to get the most out of the instruction before committing to the tuition. The prep classes are a good way to ensure development is for each student as well as to get to know the program and staff.
Some things past students had to say
"Incredible Learning Experience with Supportive Instructors"- Stephanie B
"Top notch instruction with a passionate team that cares"- Billy K
"This Program Has Already Changed My Life"- John H
"Amazing staff, well structured curriculum, great time"- Michael C
"The curriculum itself is extremely comprehensive and well put together... they give you the tools and knowledge to be able to leave their school and still be able to learn [and] problem solve... After about 2 weeks applying for jobs, I got an interview. I was hired on the same day. The preparation and knowledge I got from LearningFuze was invaluable... LearningFuze was the best decision I ever made for myself and my career... take the leap and enroll. It will change your life." - Trevor L.
To learn more or apply visit www.learningfuze.com or contact 949-679-7699 or info@learningfuze.com.