Sponsor Insight
UC San Diego Extension
Your Future Lies Just Ahead.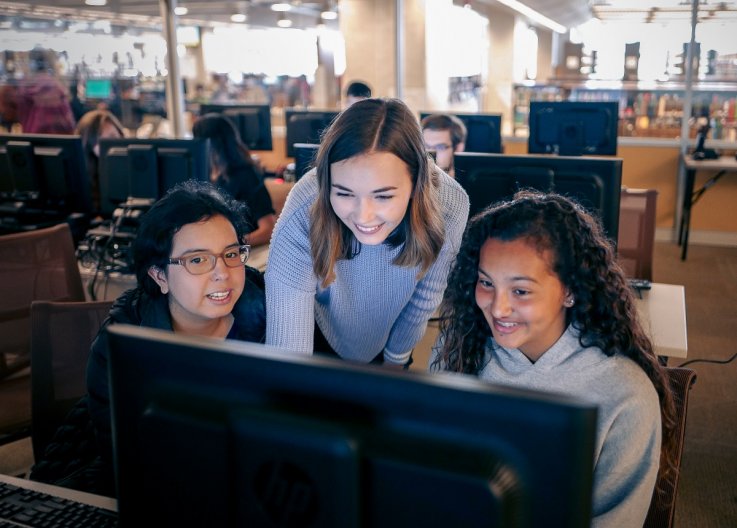 Program Your Future is part of Futures, a groundbreaking flagship initiative based at University of California San Diego Extension. Futures affords high school students the unique opportunity to complete credit-bearing university-level programs that provide practical hands-on experience in high-demand fields. The initiative began with a sequence of coding courses designed to meet the ever-evolving demand for technology professionals.
Beyond leading-edge content delivered by industry vanguards, Futures programming integrates career essentials into a postsecondary education.
As a division of a top-ten public research university, UC San Diego Extension developed Program Your Future to prepare high school students for productive careers in Front End Web Development and iOS programming.
Students in Web Development will complete the program with foundational knowledge to create dynamic websites and applications using the most in-demand programming languages HTML5, CSS3, JavaScript and jQuery.
The iOS programming module does the same for those with a desire to master Swift, the programming language used for Apple-based technology. Coursework allows students to acquire hands-on knowledge developing and optimizing programs for the Apple Watch, Apple TV, iPhone, iPad, iTouch and emerging Apple formats.
Program Your Future: College, Careers and More.
Through a dynamic delivery of courses and embedded field experiences, Program Your Future is tailored to meet the needs of digital natives immersed in a world of creative, customized user experiences. Those who fulfill program requirements receive an award of completion from UC San Diego Extension and a significant head start in college or career.
In addition to teaching practical career skills, such as testing and debugging programs, Futures makes student success a priority by also cultivating resilience. Creativity, critical thinking, a growth mindset and effective communication are among the life skills instilled in students. No other proficiencies have proven to be as powerful as the confidence and self-esteem to experiment.
"I came in completely inexperienced," said Michelle Sen, who began the year-long program as a 10th grader. She started the Front End Web Development program even though she considered herself a future biology major. Rather than be overwhelmed, she said that she quickly felt assured that she would be successful. As a result, Program Your Future has even inspired her to consider altering her future career path to include computer science.
"I want to study biology and be a veterinarian," she said. However, her knowledge of technology is already more valuable than she imagined because nearly every profession requires some advanced knowledge of technology.
"A lot of the internships I apply for, they say, 'You'll have a better chance of getting in if you have some coding knowledge.' And I'm like, I have that now!"
A Future Filled With Options and Opportunities.
Resume writing and interviewing workshops are integrated into the Futures programs, which include programming, life sciences and business management. Futures also provides access to internships, including technology-based positions in a highly competitive industry. Initially designed for secondary students, the program now encourages parents and adult family members to participate in courses as well. Families learning together reinforces all of the strategic programming elements offered on campus at UC San Diego, onsite at local schools, libraries and YMCAs; online; as well as hybrid learning formats that are offered in both digital and physical classrooms.
Your Future Starts Now.
For more information about Program Your Future at UC San Diego Extension, please visit us here, email precollege@ucsd.edu or call 858-534-0804.