Sponsor Insight
COULD THIS BE THE PERFECT TIME FOR YOU TO LEARN TO CODE ONLINE?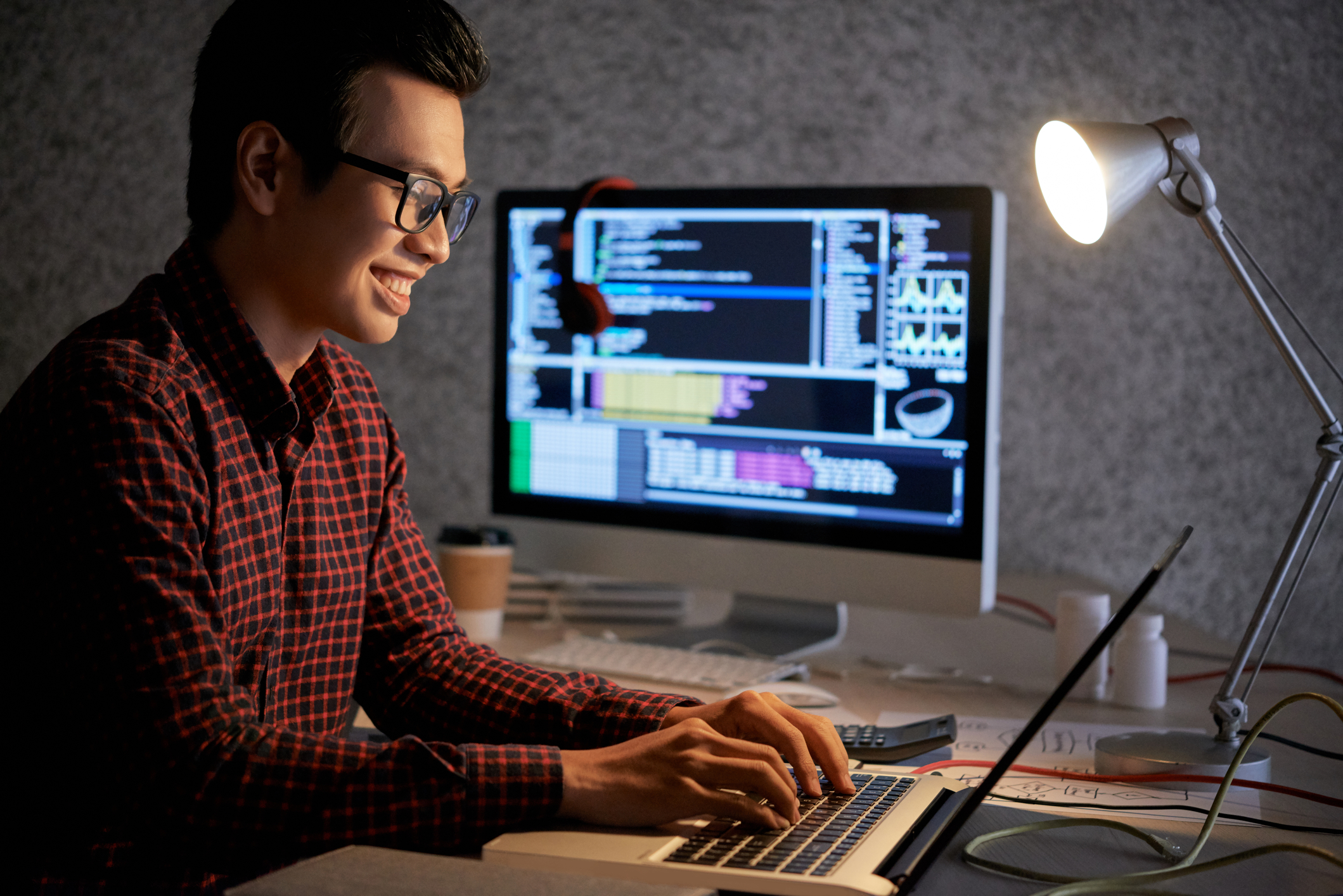 We are living in a very unusual time. Most of us are at home, some working remotely and many unfortunately having lost their livelihoods, whether temporarily or long term. We will get through this of course, but 'working' might never look the same again and the idea of your home and the place where you work as being distinct entities could very soon be somewhat of an alien concept. The coding industry as a whole has been ahead of the curve when it comes to remote or flexible working, as in most cases the principal tools needed to code have been a laptop and an internet connection. However, a great deal of the qualifications needed to be a coder have traditionally been earned in person, at a coding camp or school. This is no longer the case and many coding schools have adapted to our new world circumstances by taking their programs entirely online, thus making them accessible to anyone, anywhere at any time. If you are thinking about changing career or the circumstances have meant you losing your current job, this might be the time to take the plunge.
Those outside the industry might wonder why the coding is exploding as a career vocation and might also be concerned about the longevity of a career in the sector. This is most easily explained by the fact coded products are reaching greater numbers of people in a more obvious and identifiable way. Smart phones are prevalent, with their huge universe of apps being the prime motivator behind their phenomenal growth and indispensable status in today's society. Social tools like Facebook, Snapchat, Instagram and Twitter have become vital channels within which we express ourselves and communicate with our peers. Finally, gaming has become a mainstream and gender-neutral pastime, with game sales often out grossing blockbuster movies (together with their development budgets in many cases). So, today's younger generation are growing up in an environment that lends the technology around them, and the people that work within it, in a completely different and more positive light.
As the demand for coders has skyrocketed, so the outreach to potential future coders has geared up and multiple efforts to connect with women and ethnic minorities have been undertaken. Especially as, according to code.org, 'women who try AP Computer Science in high school are ten times more likely to major in it in college, and black and hispanic students are seven times more likely.'
Institutions like Women Who Code, whose mission is 'to inspire women to excel in technology careers', mothercoders.org, who aim to expand 'the tech talent pool by activating women with college degrees and work experience who are ready to contribute -- mothers' and girlswhocode.com that was 'founded to close the gender gap in technology across all 50 states and internationally', have flourished and helped with 'mainstreaming' coding with a new generation of women.
The explosion in demand for minority coders is not just confined to the U.S. either, it's a global phenomenon - societyofwomencoders.org is a non-profit society of woman coders who aim to encourage young girls from developing nations to opt for careers in STEM (Science, Technology, Engineering and Mathematics) by conducting free coding & information camps for them in their country.
Taking a recent snapshot of the USA's coders, we find:
There are 1,300,000 active coders (and rapidly growing) in the U.S. workplace
The average salary was $114,915
in 2018, which is $61027 more than the average national salary of $53,888.
Almost 18% of coders are female - a proportion that is rising exponentially as concerted efforts are made to encourage girls to code.
The average age is 38.
Data from datausa.io
If you are interested in getting into coding and want to make sure you choose the right school, ask yourself these two questions:
Am I looking to get into mobile, desktop or web development?
Where do I want to go in my career after I get qualified?
These decisions will influence the language you learn, as each of the main languages relate to specific coding applications. Different schools and programs will specialize in specific languages, so it is important to do your research thoroughly before making your decision.
Take a look at the schools on the right for inspiration.
For more information on Educational Insight Sections please contact inquiries@insight-team.com