Sponsor Insight
San Diego Global Knowledge University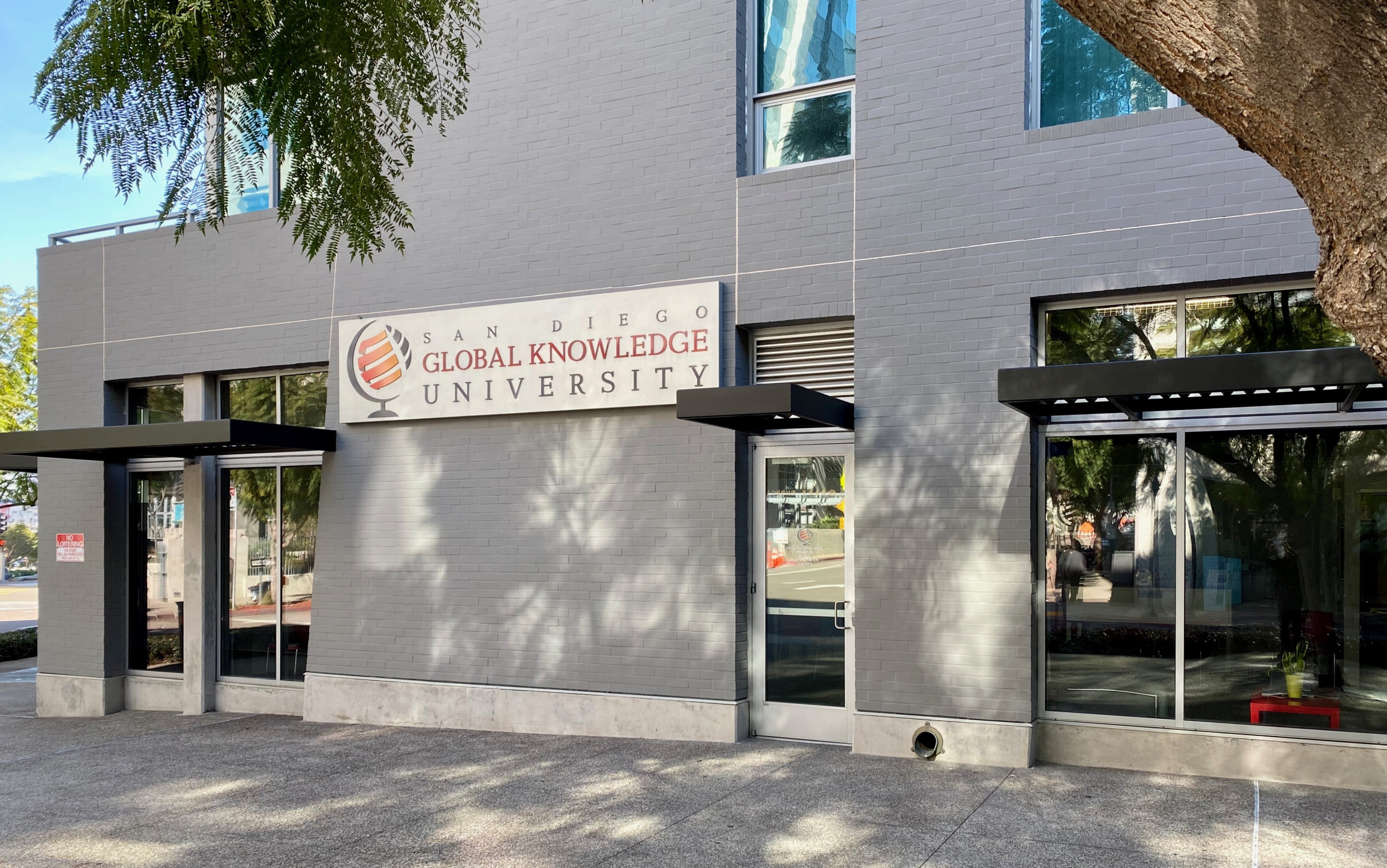 The Full Stack Development Immersive program at San Diego Global Knowledge University is designed to prepare students with little to no programming experience for entry-level full stack web developer careers. This 30-week immersion is delivered 100% online allowing students to communicate easily with their instructor and fellow classmates from the comfort of their own home. San Diego Global Knowledge University was born online and specializes in distance education since 2004. Students access the university's learning management system and videoconferencing tools to receive their training in real-time, providing them a foundation for success by combining top-level instruction with the latest distance education delivery platforms.
The term Full Stack refers to working with every layer in the "stack" of a typical web application, meaning user interface, front end (browser), middle tier, and back end (server and database). The program is fundamentally focused on the most popular current web technology languages, such as HTML, CSS, JavaScript, jQuery, Node.js, Angular, Asp.net and Python. It also covers many peripheral tools, technologies and methodologies, such as GitHub, Agile, and Scrum.
The term Immersive describes the delivery style. Students build websites and applications as they work through each week of the curriculum. These websites and applications will start out as relatively simple, single page structures, which are then built out into fully functioning web applications with integrations to external data sources and mobile app capability. Students get to apply their skills and know-how in a setting that will reflect a typical web startup or technology department at a large company. They will finish the program having deployed a fully functioning online enterprise that is live on the web and accessible through a mobile device.
These are some advantages of the Full Stack Development Immersive program:
1. National Accreditation
Contrasting from many of the coding bootcamps offered online and in-person, the Full Stack Development Immersive program is nationally accredited by a Department of Education-recognized accrediting agency. This safeguards the investment students make in their education, by certifying that the curriculum, program and university administration is consistently vetted for quality of instruction, operations and financial stability.
2. Approved for Veterans
San Diego Global Knowledge University proudly supports our heroes in pursuing their personal and professional goals. The US Department of Veterans Affairs has approved the Full Stack Development Immersive program so that veterans can use their Chapter 33, Post-9/11 G.I. Bill credits and several other educational benefits to pay for their tuition and fees, including Chapters 30-32, 35 and 1606.
3. Employability
Graduates of the Full Stack Development Immersive program acquire the basic skills necessary to strongly compete for an entry-level position as full stack developers in companies from varying industries. The placement rate for our graduates is above 70%. Most graduates work at technology firms, as freelancers with multiple clients, or as small tech business owners. The program offers job training and counseling as part of its basic services to help students get the edge over other potential job candidates.
4. Academic Support
The Full Stack Development Immersive program is for serious students who understand that learning how to code is not easy and not only requires their full dedication, but also a helping hand by teachers who know what they are talking about. All instructors are experienced doctoral-level professionals who are devoted to their students. They have a deep understanding of the learning process. The program provides the highest quality support to students so that they can maximize their learning capacity and career preparation as full stack developers.
Classes start every 5 weeks and enrollment in the program is done online. With the Covid-19 pandemic requiring everyone to practice physical distancing, now more than ever before studying from home makes a lot of sense. This could be your opportunity to finally learn how to code and take the first steps towards an exciting new career as a full stack developer. Our motto is:
"Get busy. Get coding."