Sponsor Insight
Nebula Academy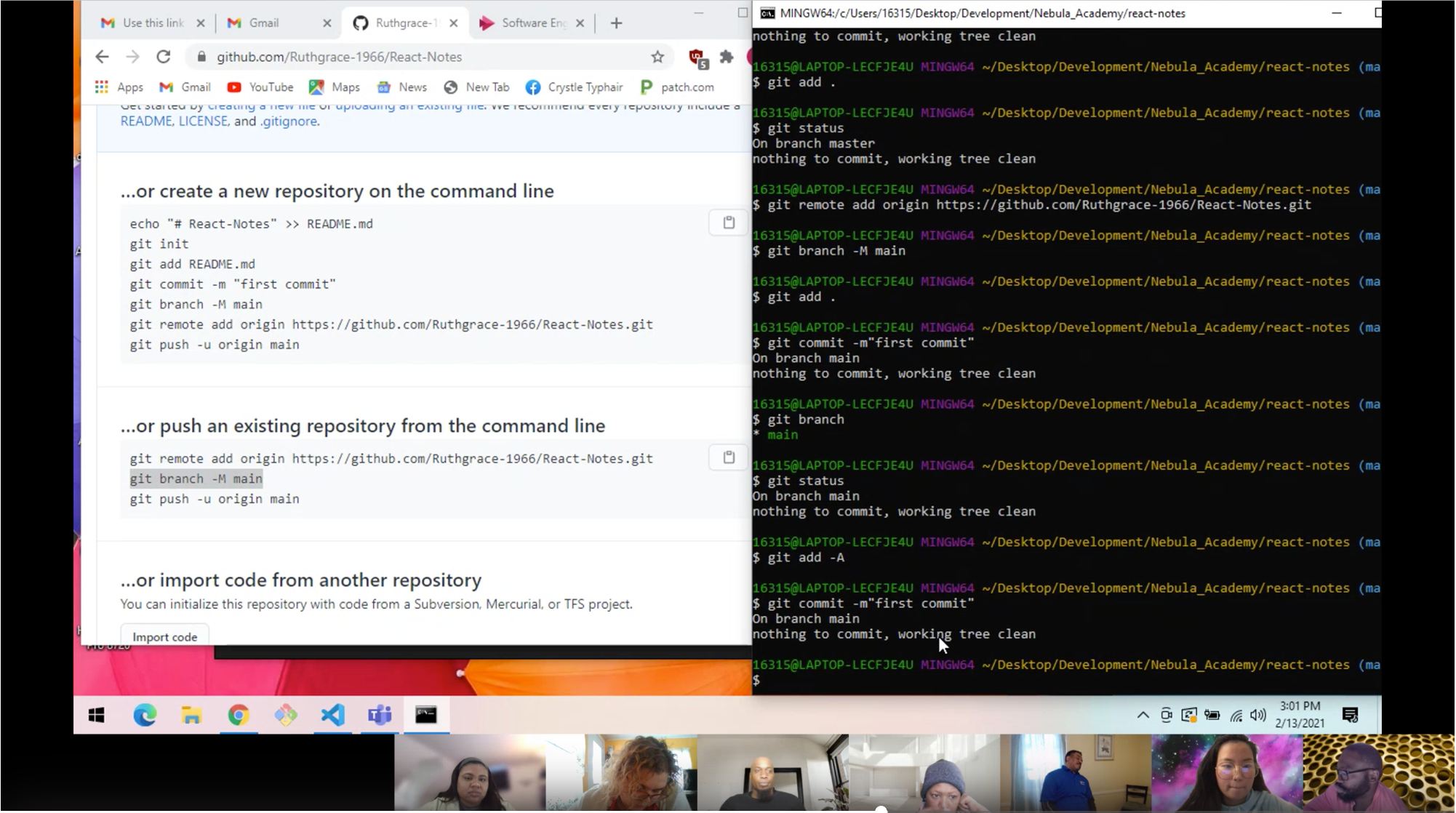 Nebula Academy
Launch Your New Career | Become a Software Developer
If you are considering exploring a career in tech, but are unsure where to begin or just lack the formal education or background, Nebula Academy will support you in realizing your full potential and help you build a sustainable career in tech.
Nebula Academy is a workforce accelerator that provides immersive learning programs for workforce readiness in entry level technology career roles. We support building a more diverse population within the tech industry. We provide various payment options and scholarships, including pay after employment, and deferred payments.
"If you have the drive and desire to learn, it's going to be the most productive 4 months of your life!" -Abraham Johnson, Nebula Academy Alumnus and Software Engineer Instructor.
The Nebula Academy Difference
Our instructor led bootcamps are immersive 4-month full-time, or 8-month part-time training programs (delivered both in person and online) designed to develop skills in several areas including Software Engineering, Technology Customer Relationship and Sales roles, and Cloud Technology Administration and Support roles. Our bootcamps support individuals in becoming confident life-long learners regardless of your technical background or prior work experience.
Today's recruiters seeking to hire our graduates evaluate new hires based on not only their tech skills, but their soft skills, their ability to communicate, and collaborate in a development environment. Nebula Academy allocates 20% of our instructional time within each course with our neuroscience metacognitive training program "The Science Behind Learning" training (SBLT).
"This program has changed the way I think considerably because when I used to see a problem, I'd be scared and run away from it. Now I take a step back, and say 'What can I do about this?' The way you attack the problem, it feels like there aren't issues because now you know to break it to the smallest components and figure it out from there." -Deboraht Neal, Nebula Academy Alumnus.
One of the inhibitors we see today is the participant's ability to move beyond unconscious bias to overcome learning challenges. Through SBLT participants learn how the learning process takes place in our brain and the impact our emotions have on our ability to learn. Once participants understand these concepts of learning and emotions, they are better able to move past a stuck point or a difficult learning module. By teaching self-awareness, participants can push beyond their comfort zone resulting in building their capacity to learn.
Career Coaching & Industry Certifications
Our nation is geared toward encouraging individuals to earn 4-year bachelor's degrees. Yet a third of new job openings require "middle skills," according to the Bureau of Labor and Statistics. Our training programs provide middle skills training as well as an industry certification. Our SBLT training ensures participants stand out in interviews and have the capacity to communicate across multiple modalities like email, phone, video, and online collaboration platforms. These are necessary skills employers expect from today's job applicants.
"I gained a great network of people and mentors to actually reach out to that have helped me along the way." -Shamika Earle, Nebula Academy Alumnus
We integrate several industry certifications as a part of the graduation requirements to ensure participants can demonstrate both knowledge in the subject matter and their ability to apply their knowledge. We incorporate certifications such as Amazon, Microsoft, and CompTIA which are considered necessary to stand out to employers and in some cases required for entry into companies for employment.
Our accredited career coaches support participants throughout the learning program and beyond graduation into employment. Through ongoing assessments, we support our participants in navigating the job market with resume support, mock interviewing, and portfolio building. Each graduating cohort completes a final team real-world capstone project. The capstone project provides the necessary experience to apply their new knowledge with a customer engagement. We incorporate the use of industry tools for DevOps, CRM, and Support tools based on the program career path.
Get Started Now
Our application process consists of three phases for all applicants in our programs. Phase I: Applicants complete a detailed registration form. This phase provides a clear understanding of the participants goals in applying. Applicants then complete Phase II of the application which includes a short essay and logic thinking questions. Based on a scoring metric in Phase II and the essay responses, applicants are invited to move to Phase III of the application process. Phase III is the final phase which includes a virtual interview. During the Phase III interviews, candidates are evaluated based on Interest and Motivation, Communication Skills and Team Player, Optimistic and Positive Attitude, Capacity to Learn and Capacity to become Employable.
Where to Apply and how to gain a scholarship:
To launch your career in tech at one of our full time or part time bootcamps, visit Nebula Academy and select "Apply"