Sponsor Insight
Ardalan & Associates, PLC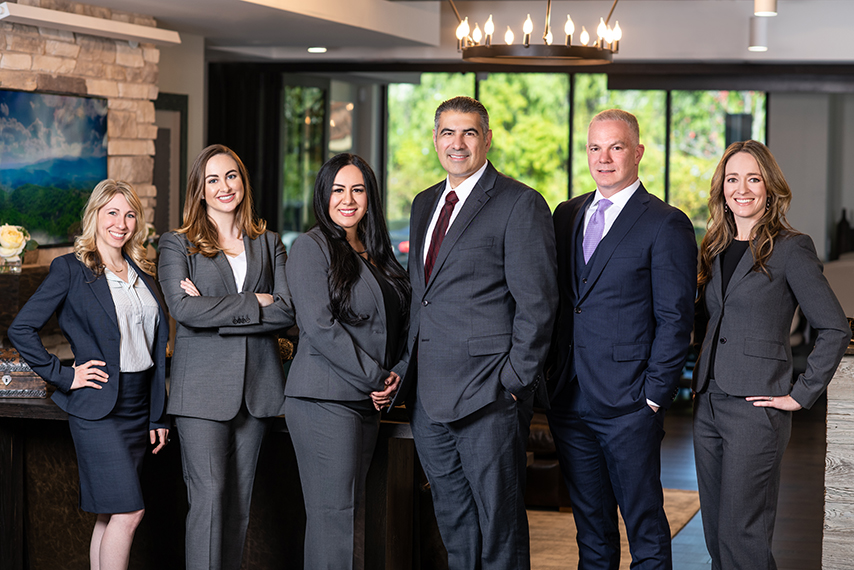 When the careless acts of others end in tragedy, the victims and their families are often left in a state of hopelessness and despair. With their lives forever altered from the loss of loved ones or the permanent effects of catastrophic injuries, the impact can be too much to bear. We understand the significant toll such losses can have on our clients' lives, and are there to guide them through the road ahead.
At Ardalan & Associates, we work tirelessly to ensure those responsible are held to account for their wrongs. While no measure of money can turn back time, we fight for full compensation so that our clients are not held to bear losses on their own. This allows our clients to begin the healing process, and restores the sense of dignity that is often robbed when one suffers such losses. In this process, not only do we work to better the lives of our clients, but we strive to better our community by making our community safer through assuring that no person or company exposes others to needless harm.
As seasoned trial attorneys, we are expertly qualified and understand the nuances of preparing and presenting cases to insurance companies, corporations, judges, and most importantly to juries. We pride ourselves on the ability to obtain record breaking results in difficult cases. Our attorneys have been repeatedly recognized for excellence in the legal community and in publications nationwide; but most importantly, we are consistently recognized by our clients for providing them with the personal attention and care they deserve. That's why our clients know that at Ardalan & Associates, you get more than legal representation . . . you get peace of mind.
P. Christopher Ardalan (Founder and Trial Lawyer) has won numerous jury trials and has obtained millions of dollars for his clients in settlements and verdicts over the span of his career. His results have earned him a reputation as one of the best trial lawyers in his profession. In addition to Ardalan & Associates being included on Newsweek's Top Law Firms 2020 section, Ardalan has been recognized as a top trial lawyer by the Consumer Attorneys Association of Los Angeles (nominated for Trial Lawyer of the Year in 2010); was inducted into the Million and Multi Million Dollar Advocates Forums; was named Top 40 Under 40 and Top 100 Trial Lawyers Nationwide by the National Trial Lawyers; was featured on KCAL 9's Best of Southern California; and received the coveted Litigators Award,TM ranking him as the top 1% of all lawyers nationally. Ardalan is a graduate of the exclusive Gerry Spence Trial Lawyers College, a member of the American Board of Trial Advocates (ABOTA), and a Board Member for the Consumer Attorneys of Los Angeles (CAALA).
More prominent than his success is what drives his success; his genuine care and compassion for his clients' plights. It is this care and compassion that propels Ardalan into battle against all odds to seek retribution and justice.