Sponsor Insight
The Jaklitsch Law Group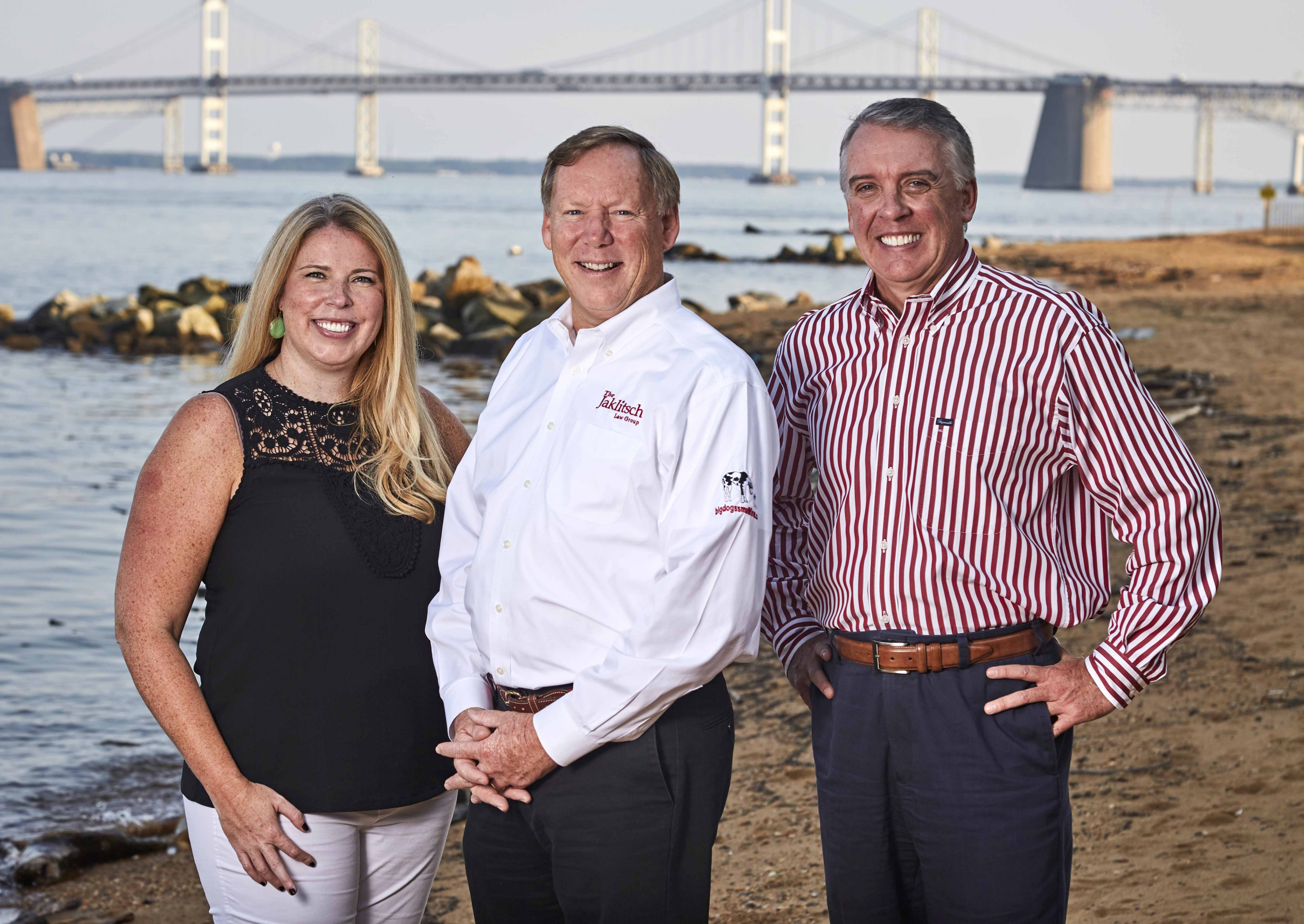 The Big Dogs from the Small Firm
When lives have been shattered by personal injury, the Jaklitsch Law Group makes them whole again. Backed by their extraordinary skill, outstanding customer service, and remarkable results, these experienced attorneys have earned the respect of their peers and the confidence and gratitude of their clients.
The Jaklitsch Law Group is a small firm with a huge footprint. Three award-winning lawyers lead a dedicated staff of experienced professionals, working together as a team to get justice for victims of personal injury. They are litigators, and will not hesitate to take a case to trial to achieve the best outcome for their clients. Tenacious and fearless, the Jaklitsch Law Group earns its reputation as "the Big Dogs from the Small Firm" every day.
Customer service is key to the firm's success. Both lawyers and staff are committed to providing the personal attention their clients deserve, returning their calls and emails quickly, and keeping them informed every step of the way. They'll even make house calls!
The Jaklitsch Law Group's talent, hard work, client service, and victories have not gone unnoticed. The firm and its lawyers have received national acclaim and garnered many awards, including:
US News "Best Law Firms" – Top Tier
Global Business Insight – Best Personal Injury Trial Law Firm, USA
The Best Lawyers in America
AI Magazine – Global Excellence Award, Outstanding Personal Injury Litigation Law Firm, Maryland
Super Lawyers – Maryland and Washington, D.C., every year since 2007
Bar Register of Preeminent Lawyers – every year since the firm's founding
National Association of Personal Injury Attorneys – Top 10 Personal Injury Attorney
American Trial Lawyers Association – Top 10 Trial Lawyer, Top 100 Trial Lawyer, Top 100 Civil Plaintiff Lawyer
Corporate Insider – Personal Injury Attorney of the Year, Maryland
Trial Lawyers Board of Regents – Litigator Award
Top 100 Registry – Maryland Attorney of the Year
Who's Who In American Law
Firm founder Rick Jaklitsch and his partners Bob Farley and Christine Murphy serve clients throughout Maryland and Washington, D.C. Drawing on years of experience, these lawyers know when to settle, when to go to trial, and how to value cases—that's why they consistently win maximum awards for their clients. The firm has a record of success handling:
car and truck accidents
back and neck injuries
medical malpractice
motorcycle crashes
pedestrian and bicycle accidents
catastrophic personal injury
wrongful death
Rick Jaklitsch has won countless legal awards that reflect the deep respect he's earned from his peers, including the judges he's appeared before and the lawyers he's opposed. Rick's practice is focused on representing people who have been injured in car, truck, and train crashes. He has handled thousands of cases, many resulting in six-figure and higher awards for his clients—no case is too big or too small. In addition to his legal victories and accolades, Rick has been repeatedly honored for his community service, including fundraising work for the Make-A-Wish Foundation, the University of Maryland Terrapin Club, and the Maryland Gridiron Network.
Bob Farley has represented both plaintiffs and defendants in personal injury cases for more than three decades. Now an aggressive advocate for victims of personal injury and medical malpractice, his insight into the defense's playbook is a huge advantage for his clients. Bob, who has served as lead counsel in over 125 jury trials, has been named to the Maryland and D.C. Super Lawyers lists, selected by the National Trial Lawyers' Association as a Maryland Top 100 Civil Plaintiffs Trial Lawyer, and received the Avvo.com Client's Choice Award.
Christine Murphy joined the Jaklitsch Law Group with more than a decade of trial experience, having tried over 150 jury trials and nearly 50 bench trials in Prince George's County, including some 50 murder cases. Bringing her formidable skills to personal injury matters, Christine has become a dedicated champion of the rights of people injured by the negligence of others, with a particular focus on auto and truck accidents.
Call the Big Dogs at 855-Big-Dog1.