Sponsor Insight
The Spitz Law Firm, LLC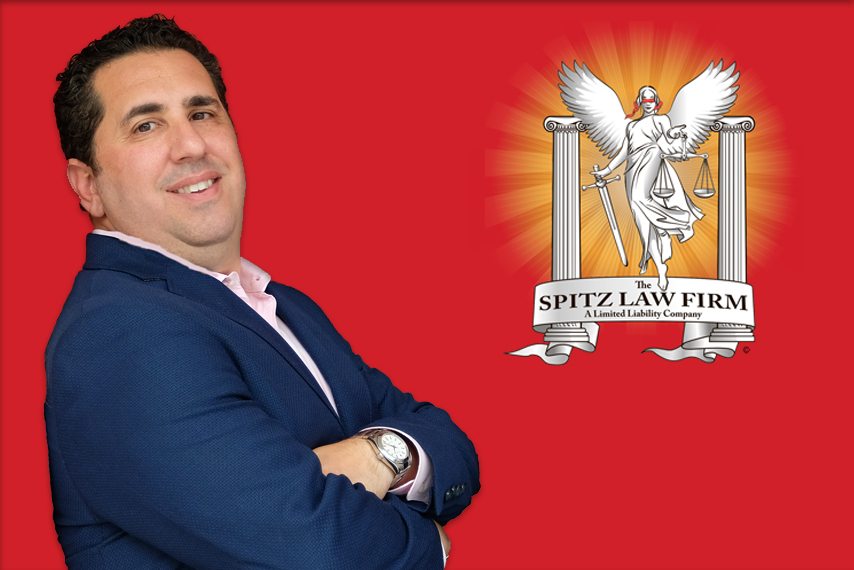 When You Need The Top Lawyers For Employment Discrimination, Call Spitz
The Spitz Law Firm, LLC is the leading law firm in representing employees who have been unlawfully discriminated against, wrongfully fired, or not paid wages that they have rightfully earned. With a well-deserved national reputation, the Spitz lawyers are the ones that you want if you find yourself the subject of your boss or manager's sexual harassment; race or national origin discrimination; or retaliation for whistleblowing about unsafe or illegal working conditions. Indeed, after seeing Spitz attorneys in action, many judges and opposing attorneys have referred family and friends to The Spitz Law Firm, knowing that they would be represented by some of the most talented and fiercest attorneys in the country.
Having been included in Newsweek by our Legal Insight Team several times since 2014, including founding and managing attorney Brian Spitz being referred in Newsweek as one the 30 overall "Nationwide Top Attorneys," and The Spitz Law Firm being recognized as one of a dozen Premier Law Firms on multiple occasions, the Firm and Spitz remain at the very top. We caught up with Spitz to ask a few questions about the Firm's amazing run of success and the status of employment rights law today.
Tell Us What's Going On Right Now With Employment Law.
As a nation, we are at a crossroads when it comes to establishing equality. The Black Lives Matter movement has started to shine the light into the dark corners of racial inequality and discrimination in this country, including the workplace. This fight for equality has been raging for decades. Our race discrimination lawyers are not new to battling racist owners and bosses. Our attorneys deal with this daily against employers both big and small.
Another turning point for equality came when the United States Supreme Court held in Bostock v. Clayton County, Georgia, that "an employer who fires an individual merely for being gay or transgender violates Title VII." This justifies our long fight for the rights of lesbian, gay, bisexual, queer/questioning (LGBTQ+) in the workforce.
There has also been a vocal pushback on social media against anti-Semitism and other forms of religious discrimination, which is also obviously a positive step.
However, with each step forward that we take, those that oppose this progress become even more vocal and reactive causing even more hostile work environments and wrongful terminations. Our lawyers are here to help. This is not a battle that anyone can wage alone.
Tell Us About The Spitz Law Firm's No Fee Guarantee.
Our lawyers do not want employees facing discrimination or being wrongfully fired to ever pull even $1 out of their pockets. There are too many lawyers that are more concerned about making a consultation fee or a high hourly rate. We have the same goal as our clients – stop discrimination and win as much money for our clients as possible. Because our employment lawyers take every discrimination, harassment, and wrongful termination case on a contingency fee basis, we do not get paid unless we recover. There is no fine print. We do it this way because we are confident in our abilities and experience.
You Have Said, No Discrimination Case Is Too Small; No Case Is Too Big – What Does That Mean?
While many employment lawyers will not touch a case on a contingency fee basis unless the employee is making $75,000 or more per year – The Spitz Law Firm attorneys believe that we must fight every instance of unlawful discrimination and harassment by employers. As Edmond Burke once said, "The only thing necessary for the triumph of evil is for good men to do nothing." We refuse to let any act of discrimination go. So, if our attorneys fight for the salesperson at a large box store, a grocery store bagger, or the worker on an assembly line, we can make a difference. If not, discrimination spreads. It really is as simple as that.
Of course, we also represent many top executives who have been subjected to sexual harassment, pregnancy discrimination and race discrimination, too. We regularly go up against Fortune 500 companies and some of the largest defense firms in the country. We are not intimidated in the slightest. Backing down is just not in our DNA.
Why Is It Important To Have Trial Experience?
The first question that anyone looking to hire a law firm should ask is "who will try my case if we end up in front of a jury and how many trials has he or she tried?" The truth of the matter is that there are just not very many accomplished trial attorneys out there anymore, and we are fortunate to have several. There are some very book smart lawyers that have never stepped in front of a jury. Maybe they'll be fine, some might even be good; or an inexperienced lawyer might freeze in the moment or puke on his or her shoes. I've seen it happen. Why risk it when you can choose a firm that has bright lawyers that have also been recognized as elite trial attorneys? Do you want your case to be the on-the-job-training for an attorney stepping in front of a jury for the first couple of tries?
Having an elite trial attorney also gives our clients settlement leverage. The attorneys for the employers know who has tried cases and who has not. They are not going to pay top dollar to attorneys who always fold before trial or likely may be lost once at trial. On the other hand, they know that we have gone into trial and come out with multiple million-dollar verdicts.
What Else Do You Think Makes The Spitz Law Firm One Of The Top Law Firms In The Country?
Being recognized in the top one percent of law firms is always an honor that we work very hard to keep. We care. Our employment attorneys care about our clients and what they are going through; we care about the high quality coming of our work; and we care about winning. This is never just about doing a job. Because of our size as one of the largest employee-dedicated law firms in the country, we arm our attorneys with all the resources necessary to fight at the highest levels. Firms with less than 10 attorneys just don't have the same resources that we do. Most employers hire big firms for a reason.
What Should An Employee Facing Discrimination At Work Do?
Keep as much evidence as you can and call the right attorney as quickly as you can. Don't wait.
You can contact The Spitz Law Firm by calling (888) 707-4448 or going to their website, www.calltherightattorney.com.