Sponsor Insight
Sweet James Accident Attorneys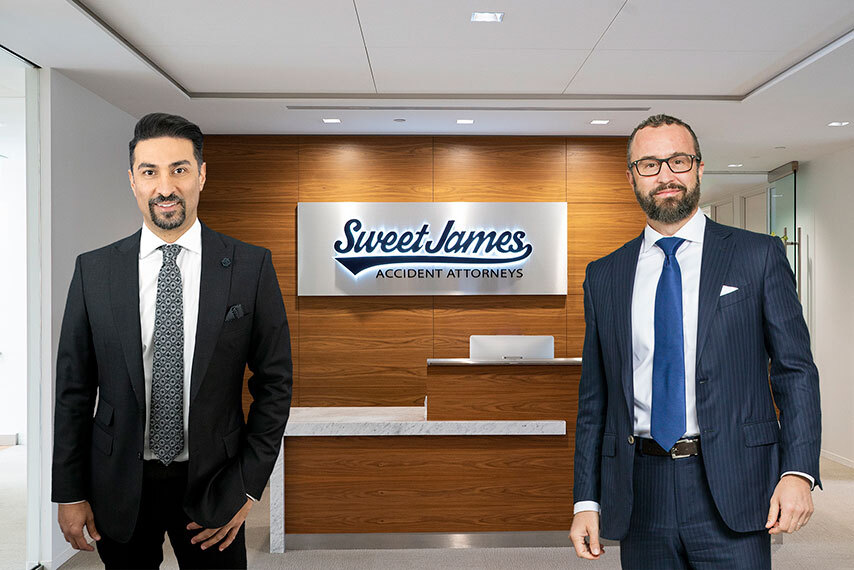 Personal injury is more than just an accident claim. For our dedicated team, it is about helping people when they need it most. At Sweet James, our experienced attorneys aim to do more than simply win your case. Our mission is to help you receive the best available medical treatment while maximizing your compensation.
With over 100 legal professionals, the Sweet James team is here to help you during your most difficult time. For over 16 years, we have remained dedicated to the mission of helping personal injury victims and their families. If you have been injured, you can trust us to get you back on the road to recovery.
Navigating an insurance claim can be difficult and frustrating, especially if you suffered injuries or lost a loved one. At Sweet James, we realize the full impact a car accident or other personal injuries have on you, your family, your friends, and your community. A physical injury, whether mild or traumatic, is not the only kind of pain you experience. Time off from work, damaged property, emotional suffering and diminished quality of life are all real consequences of personal injury accidents.
As a full-service law firm, we handle every aspect of your case. We'll deal with the insurance companies, help coordinate medical care, and work to maximize your compensation so you can put all of your energy into getting better. Our clients never pay a penny out of pocket, and we only get paid if we win your case.
You don't have to go up against insurance companies alone. Sweet James and his team of experienced legal professionals are here to help you secure the compensation you deserve. We have recovered over $500 Million dollars in verdicts and settlements for our clients in California, Arizona, New Mexico and Nevada, and many of them have referred our services to their friends and family.
Don't deal with the insurance company alone. Sweet James has your back. Our experienced legal team will help you every step of the way. If you have a legal matter you would like to discuss with our firm, do not hesitate to contact us for a 100% free evaluation of your case.