Sponsor Insight
TUM Campus Heilbronn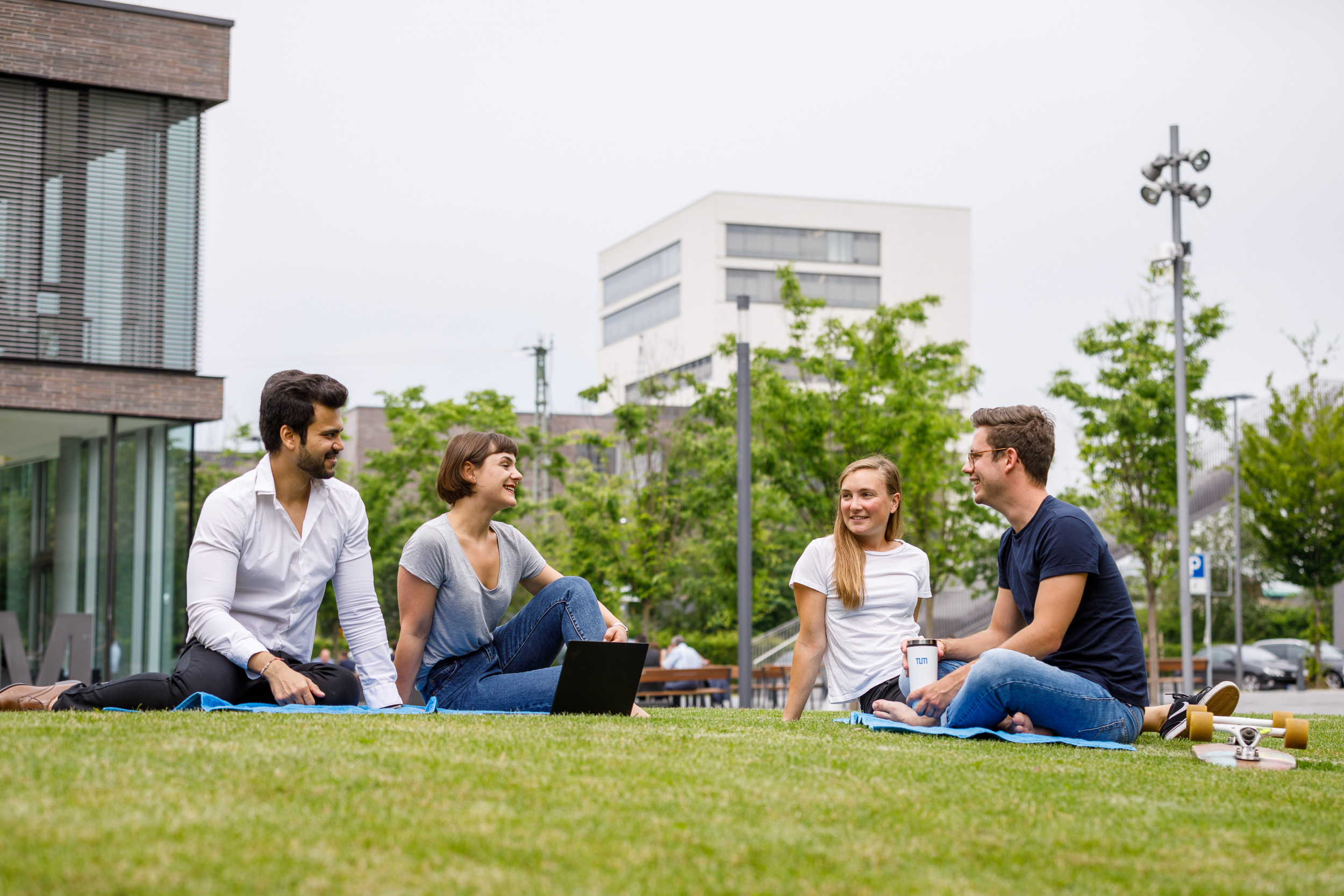 Global Player meets Hidden Champion:
Solutions for the challenges of tomorrow
At the ultra-modern educational campus in Heilbronn, excellent research and teaching meets exciting, entrepreneurial challenges in one of the most innovative regions in Germany – surrounded by vineyards in the midst of a picturesque, rural, riverfront town. Ever since 2018, the Technical University of Munich has been offering desirable courses of study in this new setting – and will continue to expand its academic offerings going forward.
Solutions for the challenges of tomorrow
With a focus on economics, management, information technology, and computer science, the TUM Campus Heilbronn was founded to act as a beacon in shaping digital change while also providing ideal study conditions and intensive supervision by professors with international academic credentials. An architecturally sophisticated cafeteria, a well-equipped, innovative library and state-of-the-art research facilities round out the offerings.
Research and teaching are designed to build bridges between economics, engineering and information technology in a dynamic, international environment. This creates modern fields of research, such as those related to digital transformation and platform economics, which are used by innovative companies in the Heilbronn-Franconia region, but also worldwide. Accordingly, courses are offered that take a practical approach to next-gen technologies and, for example, use VR glasses provided on loan to take advantage of the virtual world.
Study at the interface of management and technology
Students in Heilbronn have the opportunity to start with a six-semester Bachelor's program in Management and Technology. The program, which is taught entirely in English, focuses on the fundamentals of business administration and its interfaces with the engineering field of digital technologies - such as the Internet of Things, blockchain, artificial intelligence and virtual reality. Ultimately, the aim is to prepare graduates in the best possible way for a career in technology-driven companies.
Two additional master's degree programs with a business and technical focus round out the offering. The Master's in Management at TUM Campus Heilbronn aims to provide international management training for bachelor's graduates with a first degree in engineering, natural and/or life sciences. With a focus on finance and accounting, innovation and entrepreneurship, economics and regulation, production and logistics, marketing, strategy, and human resource management, the English-language program is equally attractive to national and international prospective students who want to study management in general or the management of medium-sized family businesses and digital transformation topics in particular.
The Master's in Management and Innovation is aimed at Bachelor graduates who have already gained at least one year of professional experience and is intended to sharpen their focus on relevant technological changes and innovations. As part of the master's program, the young professionals receive further training in the areas of general management, innovation, entrepreneurship, and technology and are qualified to become successful innovation managers. In addition, emphasis is placed on the students' personal development through personal & leadership development, networking, and intensive exchange with corporate partners.
In general, the TUM at the Heilbronn campus provides excellent opportunities for all stages of an academic education, from the first semester to professorship. Regardless of the global travel circumstances or contact restrictions – all courses of study are designed to function in a digital environment without any loss of quality or time delays.
Career opportunities in the high-tech region of Germany
The TUM is an entrepreneurial university that promotes talent and thus creates significant added value for Heilbronn with its range of large, technology-oriented companies and innovation-based small and medium-sized family businesses. The region around the rural metropolis is one of the most prosperous in Germany and has an extensive academic, cultural and economic infrastructure. A very low unemployment rate provides graduates with excellent career opportunities after graduation. The TUM's ambitious course offerings are closely linked to research and at the same time provide students with ideal preparation to meet the challenges of digitalization at the intersection of management and technology.