Sponsor Insight
Turks and Caicos: The Ideal Luxury Getaway in Turbulent Times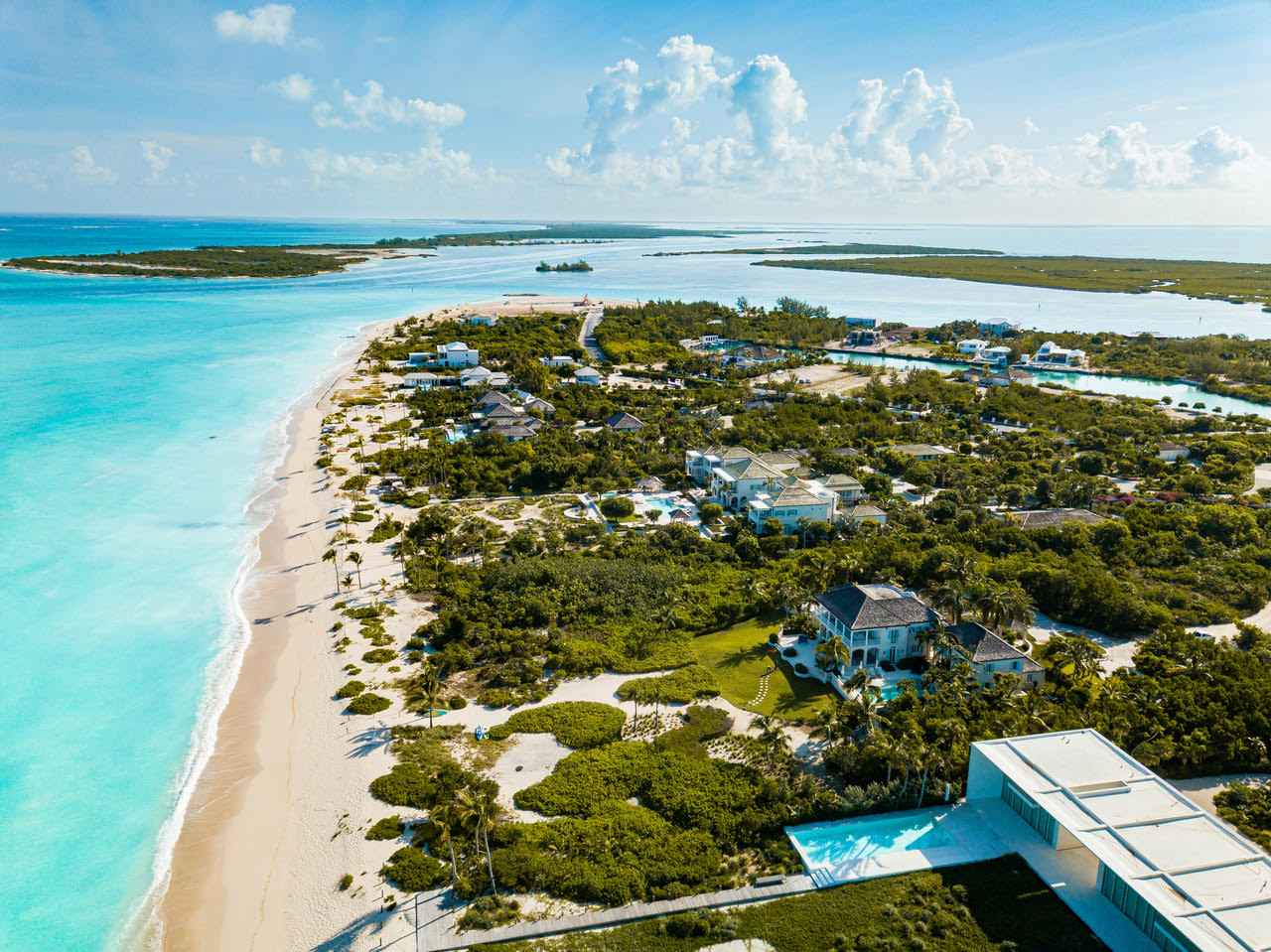 With its successful vaccination program and effective safety and health requirements, including a mandate that all visitors 16 years and over be fully vaccinated, the Turks and Caicos Islands is building on its strong reputation for low-density luxury tourism to emerge as a destination of choice amid the pandemic.
Even as the tourism sector around the world continues to struggle with the fallout from the pandemic, Turks and Caicos is staging quite the comeback. By acting fast to vaccinate over two thirds of its population by summer 2021 and applying strict protocols to ensure compliance with sanitary requirements and prioritize health and safety, the islands enable discerning travelers to enjoy this natural paradise with peace of mind.
In fact, Turks and Caicos is ideally suited for travel in these troubled times: besides the care that is taken with sanitary measures, visitors have always been able to keep their distance, and this continues to be the case. Rather than catering to mass tourism and overdeveloping its beaches, Turks and Caicos historically favored a high-end, low impact offering that only enhances its natural splendor. It is no coincidence that the local tourist board promotes the destination under the tagline 'Beautiful By Nature'.
[Learn more about tourism in Turk and Caicos...]
"We have fared better than others in the region and we are aiming for a V-shaped recovery to rebound to and even exceed pre-COVID levels," says Washington Misick, Turks and Caicos Premier and Minister of Finance.
The 'TCI Assured' portal, on which visitors must register before traveling, has had extra features added to improve the arrival experience and make immigration and customs clearing completely seamless.
"We are proud to have safely welcomed travelers to our beautiful Turks and Caicos Islands over the past year. We most recently updated travel requirements with a mandate that all travelers 16 years and over are fully vaccinated to ensure the overall wellbeing of our communities and visitors."
Pamela Ewing, Director of the Turks and Caicos Tourist Board.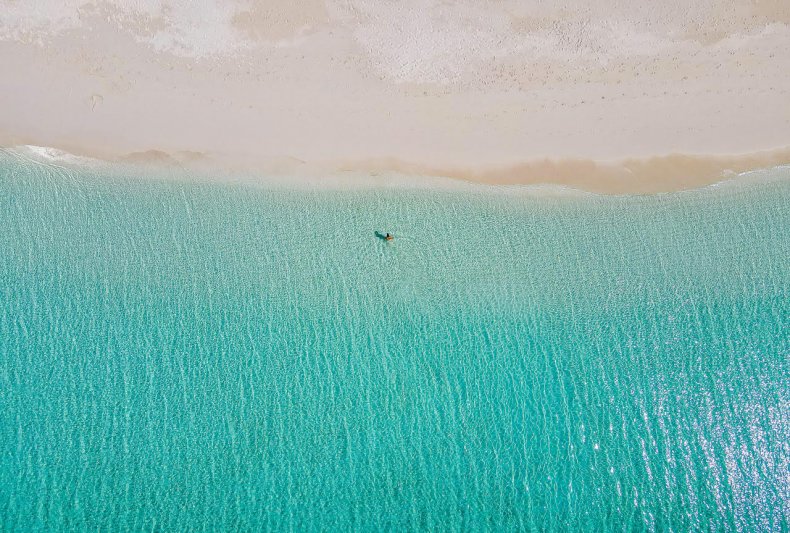 More local choices
Traditionally, cruise ships have brought the largest number of tourists and the authorities seized the opportunity offered by the hiatus resulting from the pandemic to further improve the terminal infrastructure on Grand Turk. Cruise ships are expected to return just in time for the start of the high season in late 2021.
By air, visitors quickly returned in large numbers to Providenciales, home to most of the high-end accommodation – luxury resorts and private villas offering services such as private chef – that makes Turks and Caicos a leading Caribbean destination for wealthy travelers. Known for its snorkeling reefs and pristine beaches such as Grace Bay – voted World's Top Beach in the TripAdvisor Travelers' Choice awards in recent years – the island also impresses with its culinary offer, spas and 18-hole championship golf course.
With the reopening, officials are now promoting more authentic local experiences, too.
"Growing up, one of the things we did as a family was to sail to a deserted island for picnics," recalls Pamela Ewing, the country's Director of Tourism. "This is still possible by renting a private boat, and I'm hopeful that more visitors will choose this kind of experience".
Ewing and her team are keen to promote Providenciales' sister islands, a lower-key alternative just a short ferry ride (or private jet flight) away.
"On the North and Middle Caicos, South Caicos, Grand Turk, or Salt Cay, you're going to get a destination-within-the-destination experience," she enthuses. "On Salt Cay, for example, just from your walking around, the friendly locals will hail you by name within a couple of days."
While luxury accommodation is available on both South and North Caicos, she cites the "quainter, more bed-and-breakfast type of accommodations" available on these islands.
"We are a luxury high-end destination, with affordable options," she summarizes.
"A luxury high-end destination, with affordable options."

A safe and beautiful place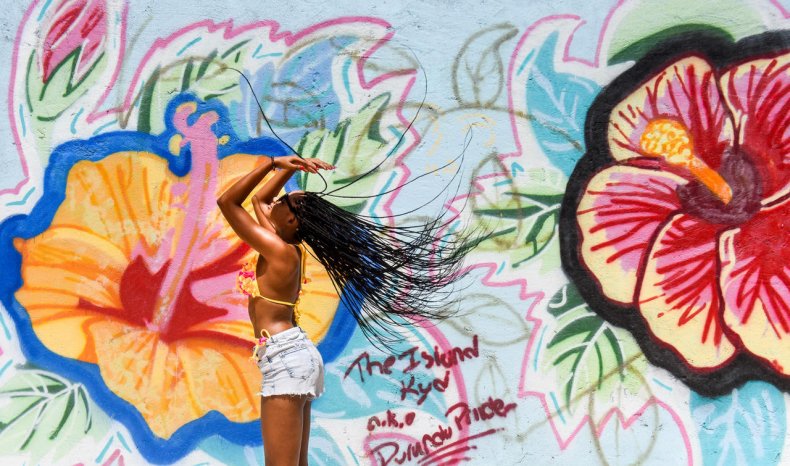 Ewing took over on 1 April 2020, as the pandemic was taking hold. But by working with international partners such as airlines and vendors, she and her team were able to "cut through the noise" and put out the message that this small destination was already welcoming tourists from July that year.
"It looked like it would be some impossible task, but we were able to reopen successfully," she says, noting that Turks and Caicos has not closed again since. "The destination is well on its way to coming back."
Visitor numbers are encouraging, with many leading hotels and resorts reporting occupancy rates above 70% for the summer months. Looking further ahead, the ongoing effort to 'green' the sector – discontinuing the use of plastic bags, for example – forms part of a wider effort to encourage clean business, with the authorities seeking to attract digital nomads in a drive to diversify the economy while protecting the environment.
"Economic growth must include social cohesion, sustainability, and environmental protection," stresses Premier Misick. "Everyone on Turks and Caicos depends on a thriving environment, directly or indirectly. A low-impact destination is ideal for professionals working in tech or online and people who can and want to work remotely in a safe and beautiful place."
As for the people of Turks and Caicos, according to Ewing, the prevailing spirit is one of optimism.
"Our people are very friendly and open, and they're so happy that tourism is coming back," she reports. "It is very reassuring for everyone to see things moving forward again on the islands."
TURKS AND CAICOS FACTS:

>The country is made up of over 40 islands, nine of which are inhabited.

>US visitors are by far the majority: the islands are just 1 hour 15 minutes by plane from Florida.

>Providenciales, more commonly known as Provo, is the third-largest island but the tourism hub.

>Turks and Caicos is a biodiversity hotspot, with many endemic species on land and at sea.