Sponsor Insight
MINISTRY OF CLIMATE CHANGE & ENVIRONMENT Interview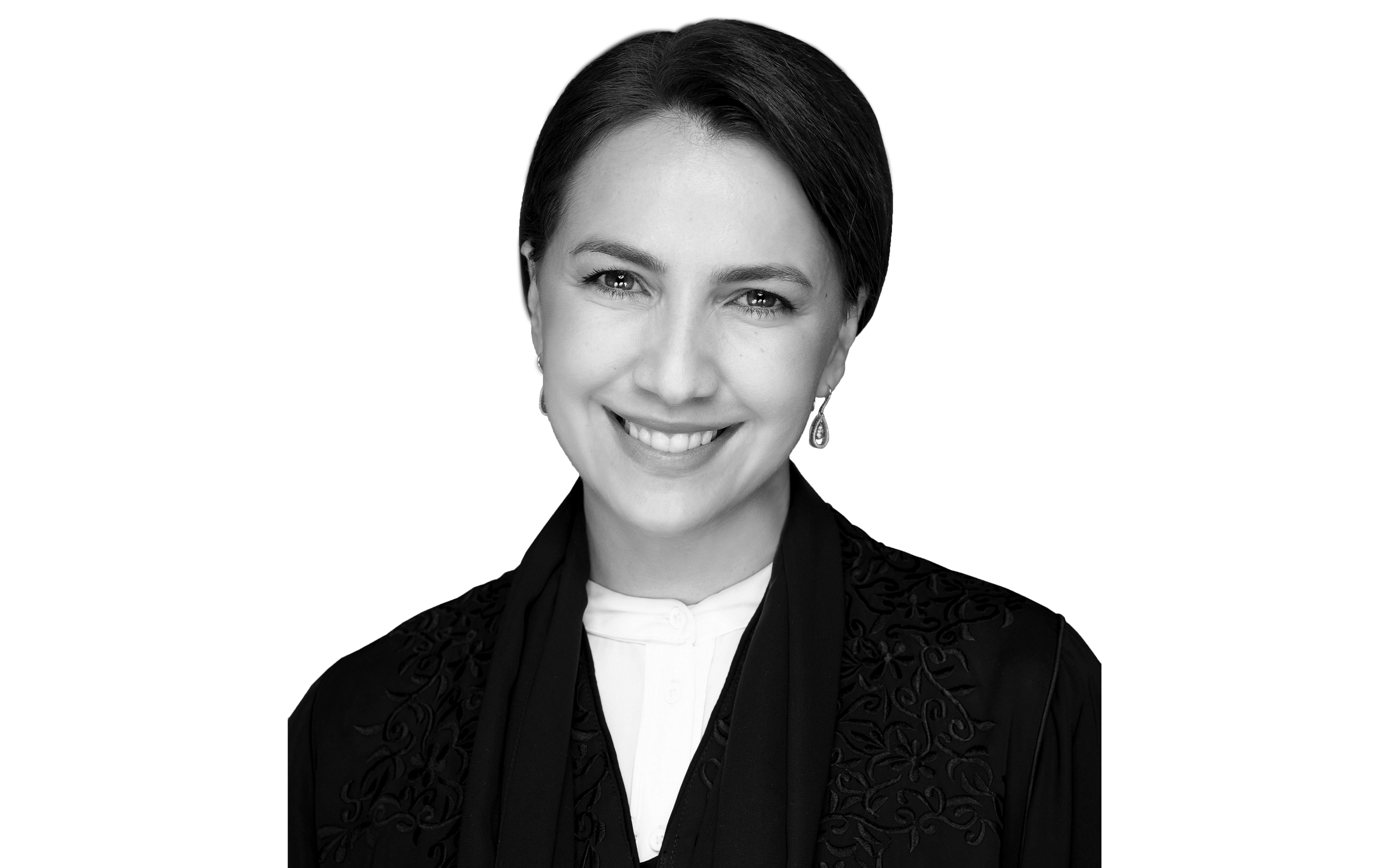 What is the UAE Net Zero 2050 Strategic Initiative, and what does it mean for the country?
In October this year, the UAE became the first country in the Middle East and North Africa region to announce a nationwide effort to reach net zero carbon emissions by 2050.
Our Net Zero by 2050 Strategic Initiative is a historic move that exemplifies the progressive vision of our leadership and continues the UAE's tradition to contribute solutions to global problems.
The initiative was based on a whole-of-government accelerator program. It takes on a holistic approach to net zero, combining strategic thinking of key ministries and private sector players to fast-track effective policymaking and implementation
Basically, we view the pathway to net zero as a vehicle for economic opportunity and intend to leverage this initiative to create new knowledge, new skills and new industries that will increase the UAE's competitiveness, attract investment, and enhance the UAE's position as a place to live, work and visit.
The UAE Net Zero by 2050 Strategic Initiative drives economic growth, while reducing emissions from all sectors, including energy, economy, industry, infrastructure, transport, waste, agriculture and environment, as well as protecting natural ecosystems and biodiversity.
It sets the country on a new and dynamic sustainable growth trajectory that directly aligns with the UAE's development vision for the next 50 years.
What is the UAE's role in global climate action and how does the Net Zero initiative further amplify your efforts?
I think it's important to point out that we're not starting from scratch. Climate action and low carbon strategies have been integrated into our development model for over 15 years, when we first began to push into renewable energy.
Our leadership took the long view that an energy transition was coming and placed a bet on what at the time were just nascent technologies ...that have now proven to make sound business sense.
Today, we operate three of the largest and lowest cost solar plants in the world and we are the first country in the Middle East to operate zero carbon nuclear power. We built the region's first industrial scale carbon capture utilization and storage facility with plans to expand it significantly. And we've also pioneered nature-based carbon capture solutions.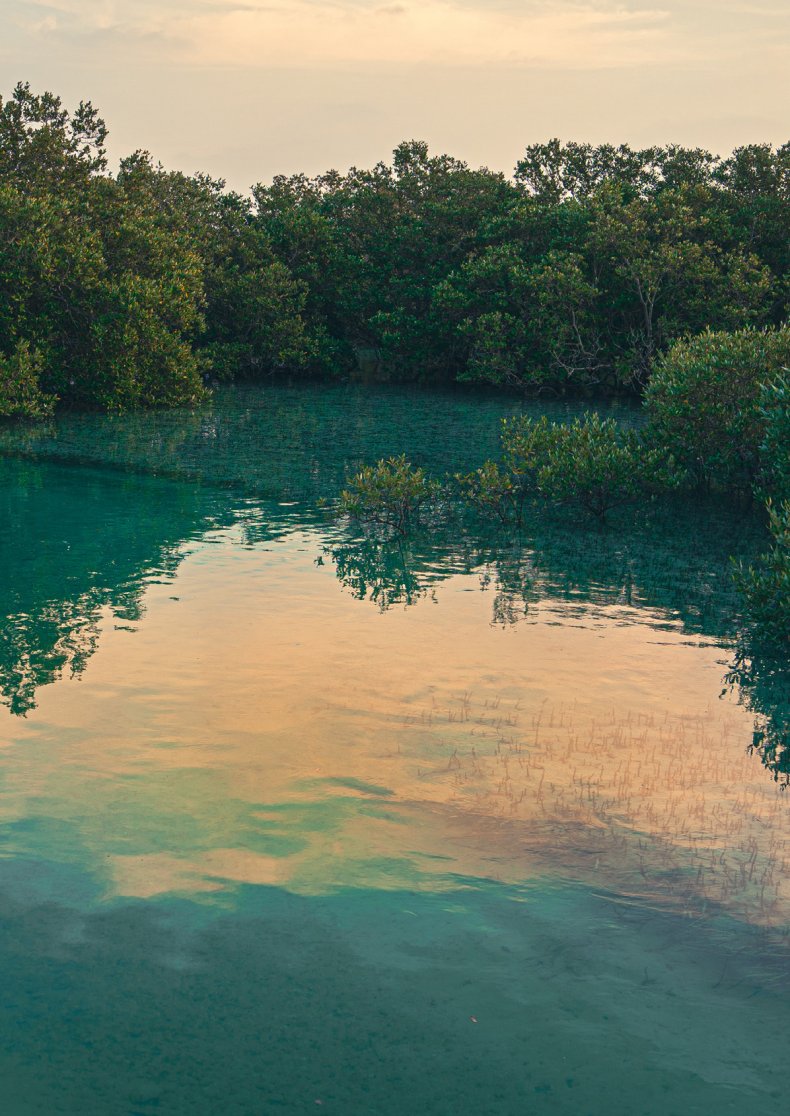 We have an estimated 4,000 hectares of mangroves in the UAE. Mangroves absorb four times as much carbon per hectare than rainforests. The protection, conservation and governance of our mangroves and other wetlands are effective carbon sequestration strategies which we have employed.
And I should just add that Expo 2020 Dubai was the perfect time and place for this announcement, because it completely aligns with the goals of Expo to bring the world together and serve as a catalyst for global progress.
As a major oil and gas producer, how does the UAE Net Zero 2050 Strategic Initiative affect the UAE's strategy for economic growth?
Some will be surprised that a hydrocarbon producer would make this move. But we see it as a natural step to extend our leadership into all forms of energy, diversify our economy and create economic value through the energy transition.
Balancing pragmatism and progress, the UAE is uniquely positioned to drive the energy transition, and we view climate action as a key opportunity to drive growth across every sector of our economy.
That's why, in planning for the net zero announcement, we've taken a whole of government approach, combining the strategic thinking of key ministries together with the private sector.
We will combine the expertise of our academic institutions, large scale industrial players and innovative small businesses to create solutions that drive down emissions, while creating jobs and sustainable economic growth.
As a regional leader, what message does this initiative send to other countries in the GCC region?
Every country will make its own decisions and follow its own development path, so I can just speak for the UAE, and I can tell you we are building on the legacy of our Founding Father, Sheikh Zayed and his vision for sustainable development.
His legacy led us to being the first country in the region to sign and ratify the Paris Agreement, and the first to commit to an economy-wide reduction in emissions by 2030.
This legacy is the reason the international community viewed the UAE as the natural home for International Renewable Energy Agency (IRENA) because we have been a pioneer in the renewable space. The UAE has invested heavily in renewable projects in over 70 countries around the world.
This is a track record of leadership that we will build on, and I would just like to add that our willingness to lead is what's behind our offer to host COP 28, in 2023, which will come at a crucial time in a critical decade for our planet.
We intend to use all our convening power to bring the world together on progress for climate, because we believe this region can and must make a positive difference.
This is also why we have put forth an offer to host COP28 in 2023, and we are committed to a highly consultative and accessible presidency, listening to and reflecting the priorities of Asia Pacific countries and the broader UNFCCC membership. We are proving that climate ambitions can come from all corners of the world.
The UAE and US have partnered to launch the Agriculture Innovation Mission for Climate, which will be launched at COP26? Why is agriculture a priority for the UAE?
The fact is, climate change and food security are very much interrelated, especially when you consider that agriculture accounts for almost one quarter of all global greenhouse gas emissions.
In short, tackling climate change is as much about food, as it is about energy, and we need to take a holistic and coordinated approach in our response.
To that point, earlier this year, the UAE partnered with the US to launch the Agriculture Innovation Mission for Climate – a global initiative aimed at accelerating investments in R&D for climate-smart agri-tech.
To date, 33 countries have signed up and we have support from the likes of the FAO and the Bill & Melinda Gates Foundation.
Agri-tech is another area where the UAE is emerging as a leader – and this is just one sector where we believe we can do right for the planet, enhance food and water security, while creating economic value through new industries.
The climate challenge is daunting, and it needs to be tackled on all fronts. The UAE views this global challenge as a significant opportunity for sustainable growth and progress.