Sponsor Insight
Indiana State University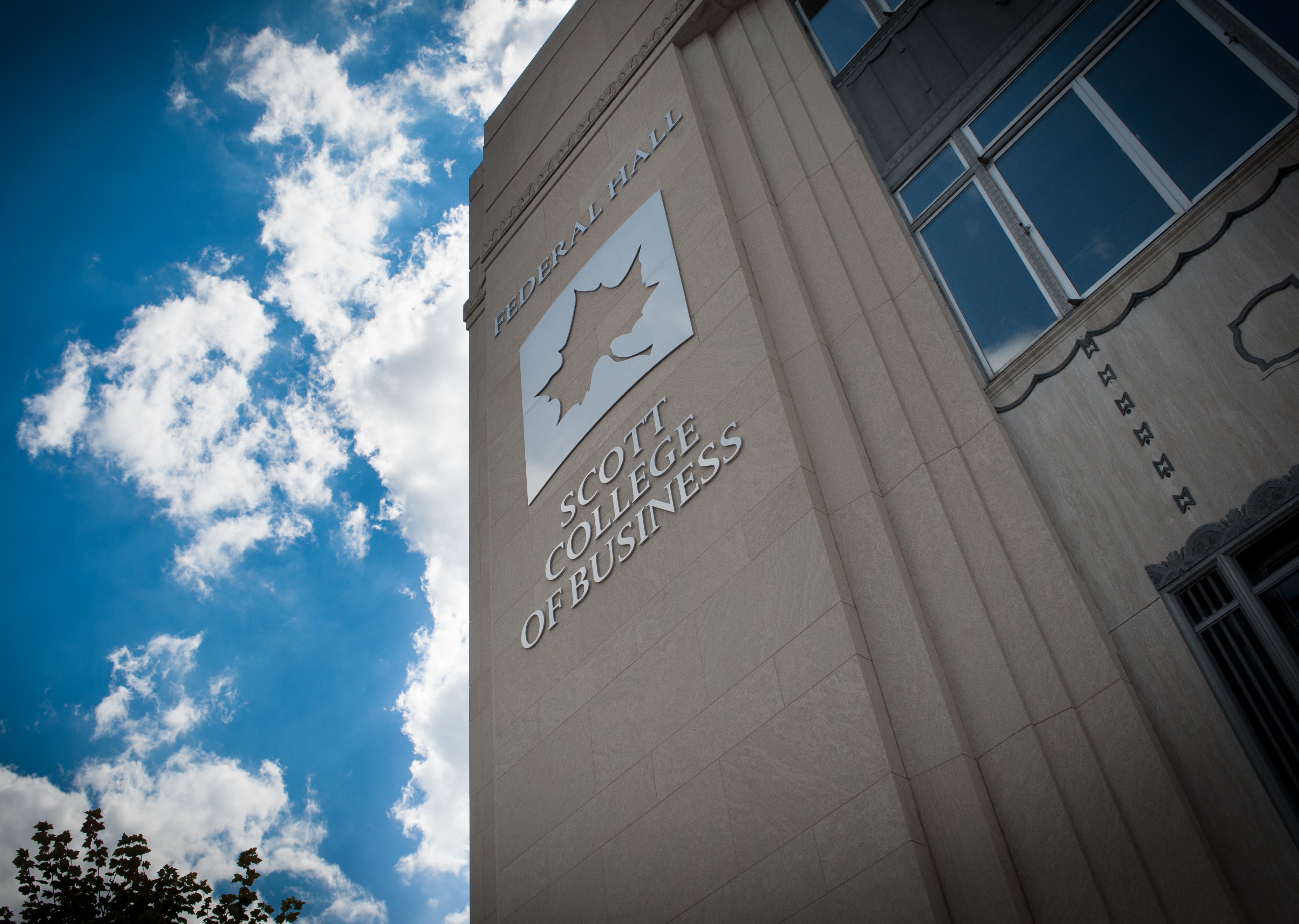 Indiana State University is a public institution founded in 1865, located in Terre Haute, Indiana. With an 18:1 student: faculty ratio, students enjoy small class sizes and individualized attention from world-class faculty. 100% of courses include hands-on learning to help students hone skills for their dream careers, and a 92% placement rate means employers love hiring Indiana State graduates.
Indiana State's business school, the Scott College of Business (SCOB), is internationally accredited through the Association to Advance Collegiate Schools of Business (AACSB). Choose from 10 undergraduate programs, various minors and certifications, and online and on-campus MBA options.
SCOB's newest addition, the 100% online Scott MBA, lets students learn from the same expert faculty who teach on-campus classes in a format that fits their lives. The program features 8-week courses, the flexibility to graduate in 12, 18, or 24 months, and multiple program starts to help students advance professionally, earn promotions, and achieve their goals.
The Scott College of Business has a long history of excellence.
Recognized in The Princeton Review with one of the nation's best MBA programs for 15 years in a row.
Ranked #7 among the Best Online Bachelor's in Business programs by U.S. News.
Named a Best Part-Time MBA Program by Fortune Education.
Accredited by the Association to Advance Collegiate Schools of Business (AACSB) International – the highest standard of achievement for business schools. Fewer than 25% of business schools in the United States - and 5% internationally - hold this accreditation.
To learn more about what SCOB has to offer as a college, visit indstate.edu/business. To learn specifically about the Scott MBA program, visit indstate.edu/mba.