Sponsor Insight
Salus University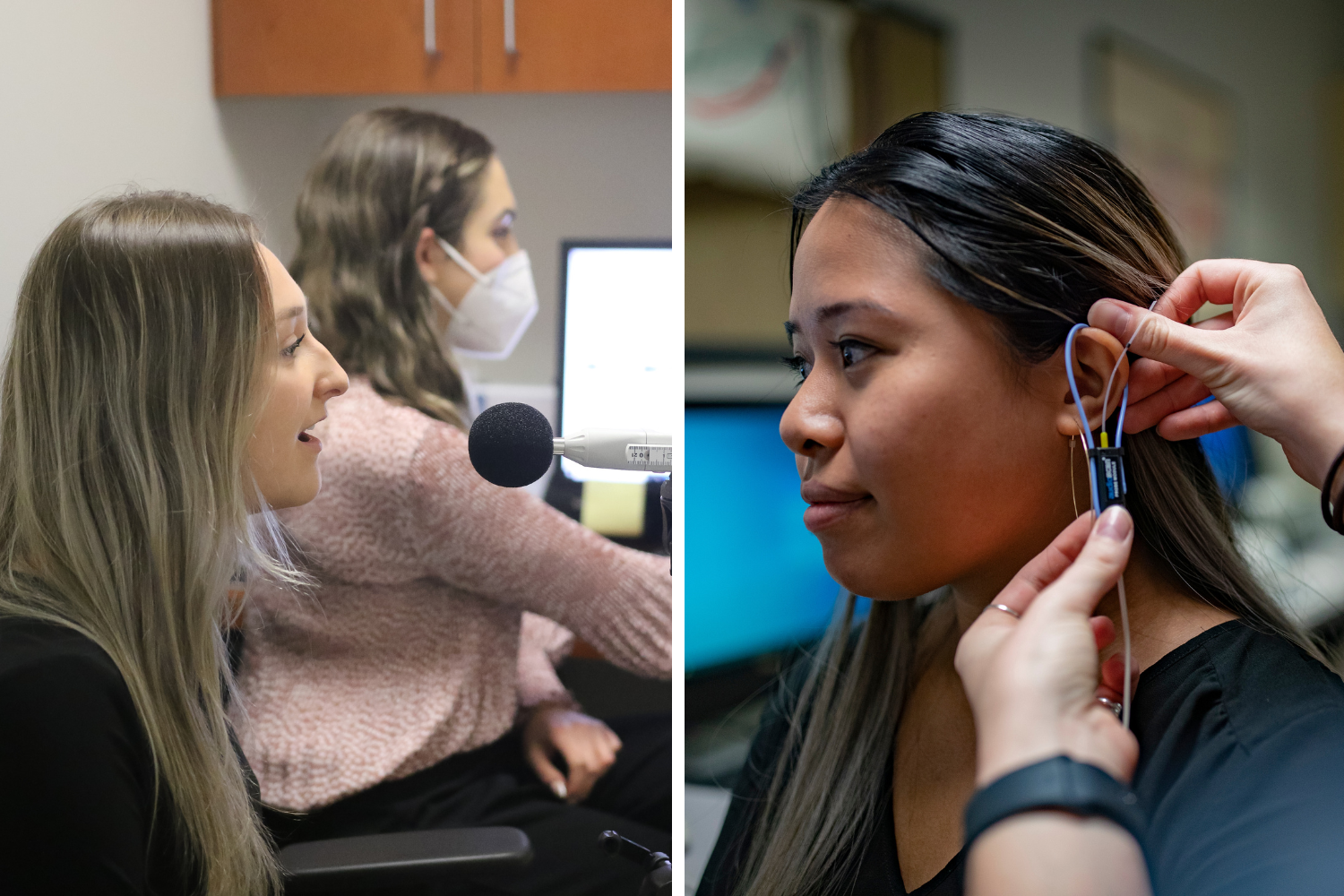 Salus University's commitment to the advancement of communication sciences and disorders related professions is reflected through its respective Speech-Language Pathology (SLP) and Audiology programs.
Nestled on the outskirts of Philadelphia, one of the nation's most dynamic cities and a leader in the healthcare industry, Salus brings together a passionate group of students, faculty and staff committed to improving the welfare of others locally and worldwide.
Recognized for offering students early clinical exposure when compared to other leading healthcare institutions, Salus, a diversified, inclusive and globally recognized university, offers professional and graduate degree and certificate programs in a variety of health science professions. Students who choose Salus gain direct access to careers ranked by U.S. News and World Report as top jobs.
The first and only college of audiology in the nation, Salus University's Osborne College of Audiology (OCA) offers both a competitive three- and four-year track in its residential Doctor of Audiology (AuD) program, which prepares graduates to diagnose, treat, and manage patients with hearing and balance disorders.
OCA leads in innovative education, research and service in training students for the practice of audiological medicine, which the College accomplishes through a variety of educational paths available to students. In addition, more than 80 percent of students attending OCA receive scholarships to help with the cost of tuition.
Along with the on-campus Doctor of Audiology programs, OCA also offers a Doctor of Audiology online bridge program, an online education degree program for practicing international or domestic audiologists with a master's degree or medical degree in audiology; a Master of Science in Clinical Audiology which is offered for audiology practitioners to advance their knowledge and skills in audiologic care and to experience specialized fellowship training within a specific content area; as well as Advanced Studies Certificate Programs with concentrations in Cochlear Implants, Tinnitus and Hyperacusis and Vestibular Science and Disorders.
At Salus, an emphasis is placed on collaborative and hands-on experience in the University's Elkins Park, Pennsylvania clinical facilities and state-of-the-art labs. The dedicated labs available for audiology students are the Audiometric Principles Lab, Electrophysiology and Hearing Technologies labs, and the Vestibular Lab which is home to one of fewer than 100 existing rotary chairs in the country. Early clinical exposure and extensive clinical experience is gained at the University's on-campus clinical facility, the Pennsylvania Ear Institute (PEI), local rotations and a year-long externship.
The clinical Doctor of Audiology (AuD) [on campus/residential] education program at OCA is accredited by the Council on Academic Accreditation in Audiology and Speech-Language Pathology.
Salus also offers a Master of Science (MS) degree program in SLP, the standard credential in the profession. Students within the program will receive the necessary education and clinical skills to become integral members of today's interprofessional healthcare and education teams, and future leaders in their profession.
The master's program in SLP is accredited by the Council on Academic Accreditation in Audiology (CAA) and Speech-Language Pathology of the American Speech-Language-Hearing Association (ASHA).
SLP students have access to the Gross Anatomy/Cadaver Lab, Activities of Daily Living Lab, and Clinical Assessment Lab for practice. Clinical experience is gained from the first semester of the program at the University's on-campus clinical facility, the Speech-Language Institute (SLI), which includes a swallowing and voice lab with endoscopic and electrical stimulation equipment.
For SLP students interested in research, there are opportunities for graduate students to work in conjunction with renowned faculty, as well as a PhD degree program in biomedical sciences.
The University recently launched a Post-baccalaureate Program in Health Sciences - SLP track, which is designed to provide students with prerequisite courses for entrance into an ASHA-accredited graduate program or to become a Speech-Language Pathology Assistant (SLPA) at the completion of the certificate program. Students have the opportunity to observe and gain clinical experiences at SLI, working alongside the master's degree students.