Sponsor Insight
Albizu University Miami Campus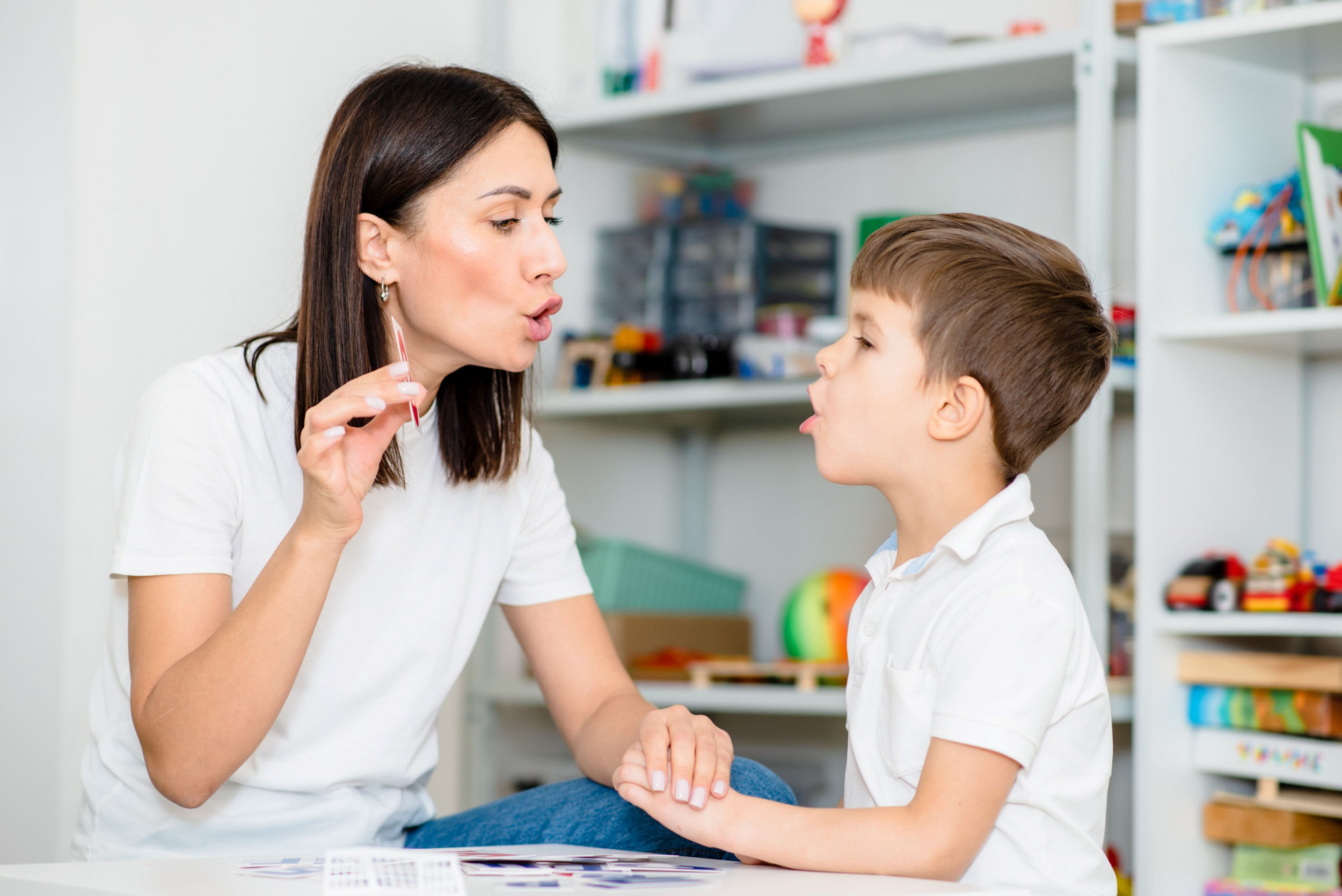 Albizu University's Speech and Language Pathology Master's Degree Offers A Strong, Lucrative Career Path For Students Also Seeking To Make A Difference Through Meaningful, Life-Changing Work
Our voice. Our speech. They are the cornerstones of our identity, independence and ability to define ourselves as human beings.
Speech is a fundamental gift we often take for granted. When some lose their ability to speak or have their speech or communication impaired for any number of reasons, they or their loved ones often turn to a professional speech and language pathologist for help.
"To be a professional in the communication disorders field requires knowledge and skills that transcend cultural and linguistic barriers," explained Lizzette Roman, SLPD, Director of Albizu University's Speech and Language Pathology Program. "Albizu, with our historic focus on sensitivity to cultural and ethnic issues, teaches our students to become well-informed and clinically competent specialists who can effectively work with children and adults from diverse backgrounds."
Dr. Roman noted that the U.S. Department of Labor recently reported that speech and language pathologists' employment opportunities are projected to grow by nearly 30 percent during the next 10 years—much faster than other occupations.
This essential profession is why Albizu University takes great pride in its Master of Science in Speech and Language Pathology degree, a comprehensive program with both practical, hands-on experience and academic classroom content.
As part of their education, students acquire the necessary skills to work with all ages and types of people affected by speech and language-related conditions such as developmental delay, autism, reading and writing impairments, aphasia, dementia, voice and fluency disorders, hearing impairments, craniofacial abnormalities, neurogenic speech disorders, and articulatory and phonological disorders, among others. Students are trained to use critical intervention and therapeutic techniques to assess individuals' communication disorders.
With faculty members who are active practitioners with extensive experience as clinical supervisors in diverse settings, Albizu University offers an ambitious schedule of classes on Fridays and Saturdays during the day to provide working students with flexibility and convenience so they can advance their careers and still meet the demands of already-busy lives.
Graduating fully prepared to provide competent clinical services to children and adults with speech and language disorders, as well as to serve as consultants or clinical supervisors, many Albizu Speech and Language Pathology program graduates are hired by schools, preschool centers, private practices, hospitals, skilled nursing facilities, rehabilitation centers, and community-based programs.
"Because communication is the primary way humans connect with each other, Albizu speech and language pathologists are literally making a difference in the world by improving the quality of life for both children and adults with speech, language, and other related disorders," Dr. Roman noted.
Offered at the Miami Campus, Albizu's Speech and Language Pathology program is accredited by the Council on Academic Accreditation in Audiology and Speech-Language Pathology (CAA) of the American Speech-Language-Hearing Association (ASHA) and complies with standards set forth by the Council for Clinical Certification and the CAA of ASHA. Currently, forty percent of the courses are offered online through distance education and sixty percent are offered on-campus. Additionally, Albizu's San Juan Campus in Puerto Rico also offers a Speech and Language Pathology program that is fully accredited.
Upon completion of their degree, Albizu Speech and Language Pathology students are eligible to apply for a provisional license throughout the United States and Puerto Rico and may qualify to apply to ASHA as clinical fellows.
Albizu's Speech and Language Pathology Master's program shares the Miami-based on-campus Albizu Clinic. In Miami the clinic is called Goodman Center or Goodman Psychological Services Center. Students from both programs work concurrently at the Clinic to provide services and treatment to children and adults with a variety of disorders.
Recently, the Albizu Clinic became one of only 300 "Speak Out" providers worldwide that received a grant from the Parkinson's Voice Project, a nonprofit dedicated to preserving the speech and communication of individuals with Parkinson's and related neurological disorders through continuous speech therapy, follow-up support, research, education, and community awareness.
Through the Speak Out grant, Floridians suffering from voice and swallowing problems due to Parkinson's Disease or other neurological disorders can now receive free speech and language therapy statewide via telehealth from the Albizu Clinic in Miami.
Albizu University, which was founded in Puerto Rico, is regionally accredited by the Middle States Commission on Higher Education and licensed by the Commission for Independent Education of the Florida Department of Education.
Speech-Language-Hearing Association