Sponsor Insight
Marieb College of Health & Human Services at Florida Gulf Coast University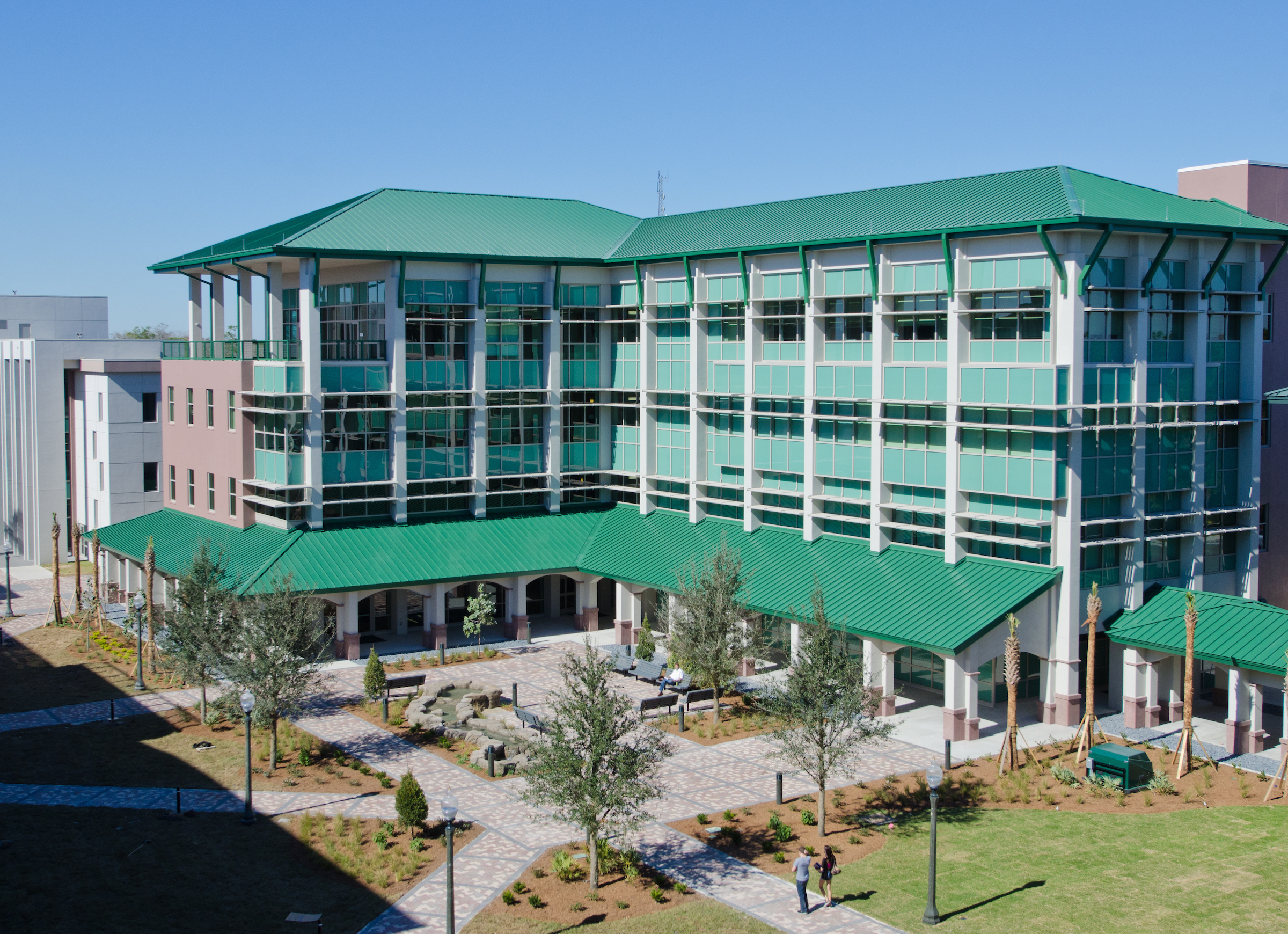 Florida Gulf Coast University's small program makes big impact
With 2,300 applicants a year, it takes something special to become one of the 20 who secure a position in Florida Gulf Coast University's Master of Physician Assistant Studies program.
Physician assistants are in big demand nationwide, with U.S. News & World Report ranking it the best job of 2021 for its balance of job responsibility and satisfaction, good salary and the number currently needed.
FGCU's program, in its fifth year, has seen its graduates scoring above the national average – 95 percent compared to the national average of 93 percent – on certification exams. All of those who have completed the rigorous program have found jobs upon graduation.
"I was talking with one of our students recently who was about to graduate and she was having trouble deciding among the three offers she had," said Robert Hawkes, founding program director. "That's a good problem to have."
Given that their chance of acceptance into the program is less than 100 to 1, why do so many people apply to the 27-month program that Hawkes proudly cites as one of the smallest in the country?
"Our small class sizes make the program appealing," Hawkes said. "Students get a lot of team-based learning. They aren't just sitting in a classroom for 8 hours. There are labs and group activities so they get a sense of what their lives will be like on the job.
"They really make good connections with the faculty, too," he said. "Students like the small student-to-faculty ratio. That's a big plus."
So, what gives a student an edge when it comes time to apply?
"Obviously, they are coming from strong academic institutions. They should have strong GPAs, but that's not the sole deciding factor. We look at each individual's experience. What have they done? Have they been a CNA, an EMT? Have they been involved in community service or leadership? Have they volunteered for an organization or been part of a mission trip?
"Mainly, we want students with an altruistic approach to medicine, those who want to make a difference or an impact, who care about the patients."
In other words, they seek students who are both highly intelligent and who have good hearts.
As for what makes those who complete the program do so well on their exams, Hawkes thinks the program structure and the labs in the Marieb College of Health & Human Services offer a superior experience.
The lab has four human simulators – two male, two female – and students treat them just like real patients. The mannequins are incredibly lifelike, with eyes that move, the ability to talk, cry and move, and each possesses what he describes as "a high physiology response."
"They are valuable teaching tools," he said. "If someone makes a mistake, they can adapt to it, correct it and reset the mannequins."
The curriculum includes a broad range of science and medical topics, including medical communication, pharmacology, clinical integration, anatomy, legal and ethical issues, women's health, medical genetics and behavioral health. Much like general practitioners, physician assistants need to possess a broad range of medical knowledge so they are prepared for whatever situation they may encounter once they are on the job.
All students in the program also spend 12 months in clinical rotations, giving them real-world experience in a variety of settings, such as urban and rural physicians' practices, medical centers, operating rooms and other locations in which they would likely find themselves once they begin their careers.
Students are encouraged to become leaders committed to lifelong personal and professional development and to serve underserved populations whenever possible.
FGCU prides itself on preparing a select group of talented, dedicated physician assistants who will individually and collectively make a difference in the fast-paced and ever-changing medical field.