Sponsor Insight
Teachers College, Columbia University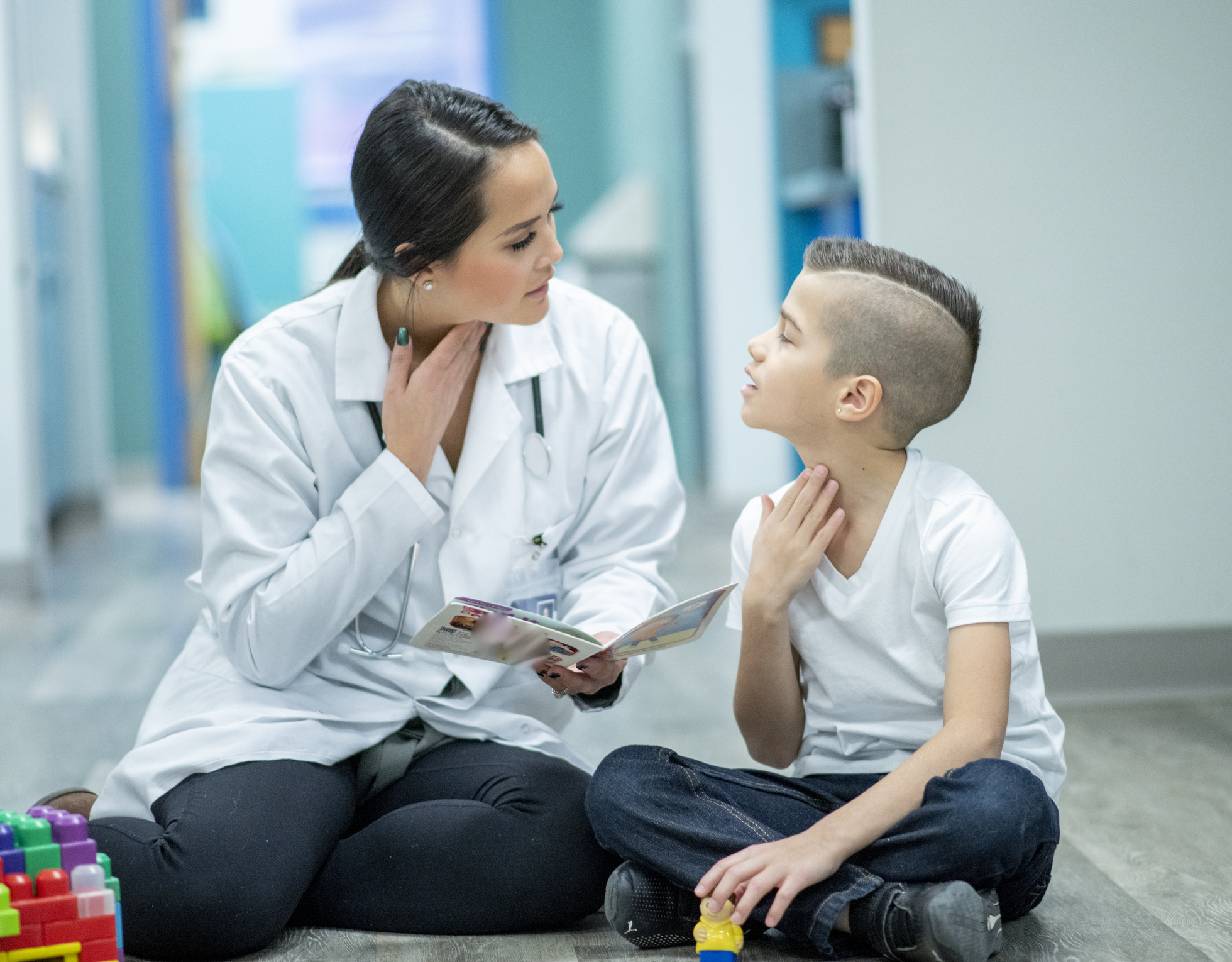 Preparing Speech-Language Pathologists for a Diverse World
Teachers College, Columbia University was founded in 1887 as the nation's first and largest graduate school of education, health, and psychology. Today, our pioneering programs, including those focusing on communication sciences and disorders, are renowned for research and best practices that address the connections between well-being and educational outcomes across the lifespan.
As a nationally recognized leader in the education of speech-language pathologists, we continually strive to strengthen and deepen that reputation by integrating research, clinical training, and academic knowledge. Additionally, we are devoted to meeting the needs of an increasingly diverse and multicultural community, locally and worldwide.
RESEARCH
We see research as a critical component in preparing speech-language pathologists.
Learn foundational and emerging theories and research, apply the findings to practice, and, along with faculty, conduct original research.
Work in one of our laboratories and be actively involved in research projects with faculty members.
Explore experiential learning opportunities on campus focusing on speech production and perception, upper airway dysfunction, developing language and literacy, and more.
CLINICAL TRAINING
We provide diverse clinical experiences tailored to your interests and needs.
Every student completes three placements, one at our on-campus clinic and two external.
We have relationships with more than 200 placement sites in the tri-state area, including schools, hospitals, nursing facilities, and private practices.
The Edward D. Mysak Clinic for Communication Disorders is an integral training ground, offering a wide range of services provided by students under the direct supervision of program faculty.
ACADEMICS
Our mission is to create highly qualified clinicians dedicated to upholding the profession's highest standards.
Study processes of individual human communication (speech, hearing, language, and literacy), disorders of human communication, and more.
Gain a broad understanding of bilingual and multicultural issues within the field.
Be mentored by faculty who are actively engaged with regional, national, and international recognized research and scholarship.
We offer M.S., Ph.D., and advanced certificates.
Our master of science degree program leads to national certification in speech-language pathology through the American Speech Language and Hearing Association (ASHA) and to New York State licensure as a Speech-Language Pathologist. Additionally, students can receive the New York State Education Department Teacher of Speech and Language Disabilities certificate (TSSLD).
There are several master's degree options, which allow for additional certifications and bilingual extension.
The doctor of philosophy is designed for individuals interested in research and university teaching in speech and language pathology areas. The program emphasizes research in basic and applied research. Our programs are individually designed to consider each student's previous academic work, professional experience, and training goals.
Advanced Certificates in Bilingual Speech-Language Pathology are offered for speech-language pathologists who want advanced training in providing culturally and linguistically appropriate services for bilingual patients, clients, and students.
OUTCOMES
With a TC degree in hand, you will be prepared for positions in a variety of professional settings:
educational institutions
community speech and language centers
rehabilitation centers
hospital clinics
private practices
state departments of education
health departments
federal agencies
colleges and universities
Our alumni report that:
95% to 100% of them have found jobs in the field within a year
100% evaluate our training as relevant and effective
NEXT STEPS
Teachers College, Columbia University welcomes applicants with a desire to contribute to an informed, kind, healthy, and more equitable society. For information on the application process, deadlines and requirements, visit tc.edu/admission.
Contact our Office of Financial Aid to explore opportunities to secure financial aid resources that align with your needs or visit tc.edu/financialaid.
Visit tc.edu/visit to join us on or off-campus to learn more about our programs and services.
Contact the Office of Admission at admssion@tc.edu or 212-678-3710.