Sponsor Insight
University of Maryland, Baltimore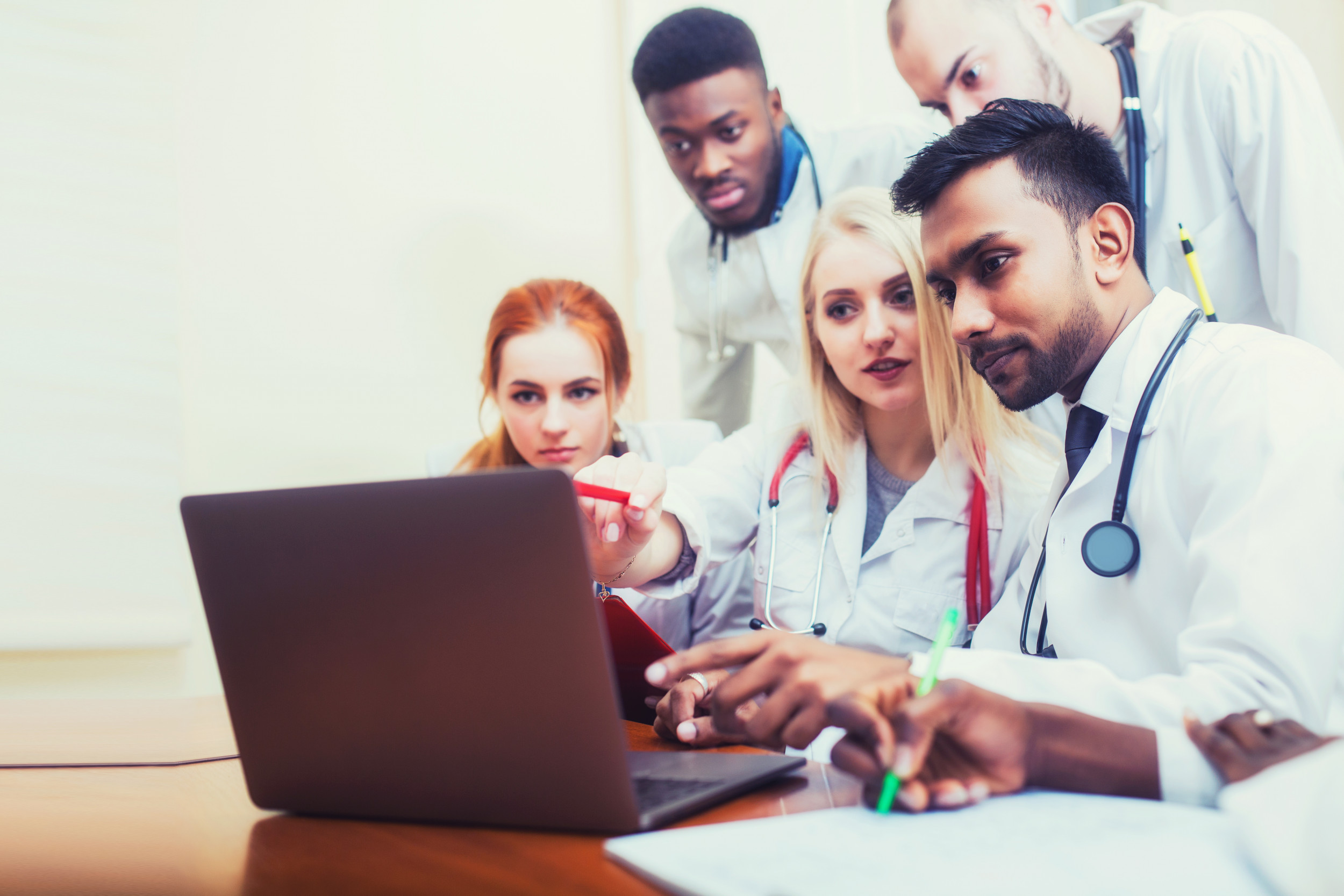 Transform your community by bridging the gap between disparity and access to excellent healthcare.
Housed in the Graduate School at University of Maryland, Baltimore, the 116-credit Physician Assistant program will prepare you to enter the healthcare field as competent, ethical, and compassionate primary care provider. Taught by experienced practitioners, the 25-month master's program offers you with the breadth of knowledge needed to excel as a certified physician assistant.
Since 2016 our PA program has consistently increased the first-time Physician Assistant National Certifying Exam (PANCE) pass rate from 93% to 100%. Leadership has been intentional in their efforts to better serve our diverse body of PA students by increasing the faculty to student ratio and diversity in faculty's background, education, and medical specialties. We are also instrumental in developing policy and regulatory statues on the local and national front.
The University of Maryland, Baltimore not only provides you with the competencies needed to launch your career as physician assistant, but to grow the profession in an innovative and sustainable way. After graduation, pursue a career as a PA educator with a PhD in Health Professions Education, which provides the next generation of health professions faculty with advanced training in education. As a certified physician assistant, you will join Maryland's network of over 3,300 PAs, granting you access to the Physician Assistant Leadership and Learning Academy (PALLA). PALLA is a state of Maryland initiative dedicated to providing PA professionals resources through excellence in fellowship and research, innovation and by cultivating interprofessional educational communities.
Prepare the next generation of health professionals
The demand for PAs is projected to grow 31% by 2030 and with exponential growth comes great challenges. As the profession becomes more popular, the number of PA programs continues to rise dramatically, leading to a greater demand for PA educators. Gain the academic skills needed to conduct educational research, lead educational programs, institutions, curricula, and organizations in the health and medical professions with a PhD in Health Professions Education.
As a student you will acquire the necessary tools to further develop interprofessional health profession course and curricular design, research, and assessment skills building on existing competencies gained through your PA education. Topics such as educational theory and using educational research to advance knowledge in teaching and the learning in health professions are core to this program. The curriculum consists of seventeen courses for a total of 60 credits. Instruction will occur predominantly online utilizing distance learning technologies.
Advance the PA profession
As a future graduate of UMB's PA program, you will be welcomed into a network of healthcare providers dedicated to advancing and transforming the PA profession through continued education, research, and advocacy.
The Physician Assistant Leadership and Learning Academy (PALLA) is a state-wide initiative led by the University of Maryland, Baltimore to advance PA education, research, and policy formed to serve PA programs offered in Maryland. PALLA believes that innovation is key to advancing the PA profession and actively pursue new approaches to new and old barriers in medicine. The academy creates a sense of community by collaborating with local PA faculty on mentorship, training, and educational series. Through these efforts, and other instances of information sharing and interprofessional development enables PALLA to hone a culture of accessibility and interconnectedness.
PALLA offers a 10-month fellowship program designed for clinical PAs who wish to enter the world of academia. PALLA recognizes that to improve and advance the scope of PA profession, PA educators must be competent and equipped to educate future generations of healthcare providers. Today, PALLA has welcomed its third fellowship cohort since its conception in 2019. PALLAs success is apparent through earned opportunities to advance their research in form of 20 accepted national presentations, PAEA grants, and awards received, as well as 8 accepted manuscripts. Fellows have also received national recognition for creating innovative and relevant curriculum. Currently, PALLA fellows serve as faculty members throughout the state's PA programs.