Sponsor Insight
College of Coastal Georgia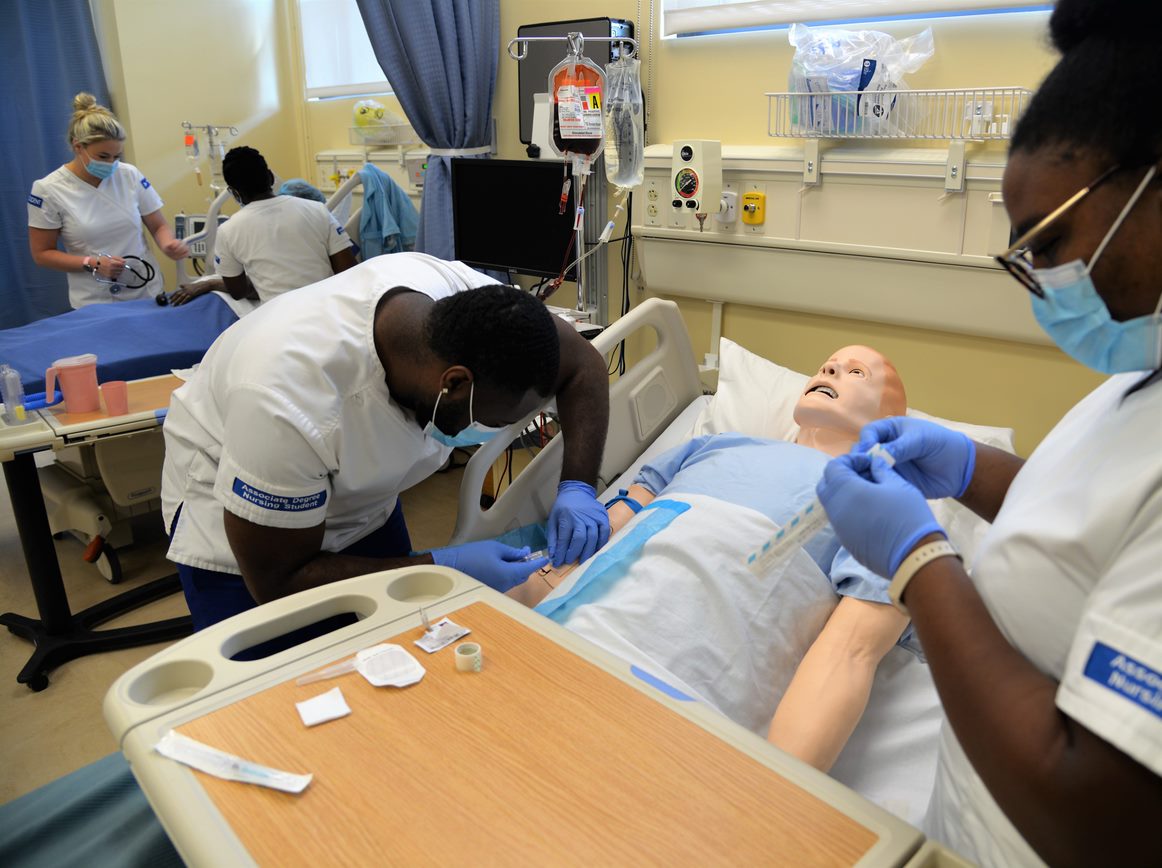 The Golden Isles is the home to the College of Coastal Georgia (Coastal Georgia). Located in Brunswick, GA, Coastal Georgia is just a few miles from the beaches of St. Simons and Jekyll Islands. While the College's location is quite a draw, the reputation of the nursing program is more impressive.
Coastal Georgia is a small state college that allows the nursing programs to provide low student-to-faculty ratios. Smaller classes allow professors to get to know their students, tailor instruction to student needs, and help guide students along their career paths. One common campus phrase is "Every Student, Every Time, " perfectly describing the College, faculty, and staff mindset. Faculty and staff incorporate this concept through teaching, interacting, and guiding students.
The program is highly successful, as demonstrated by its level of achievement with the National Council Licensure Examination (NCLEX). Coastal Georgia's NCLEX pass rates are historically above the national average (four-year average pass rate: ASN – 97%, BSN – 95%). The pass rates are typically in the top for Georgia, and the School of Nursing (SON) has been ranked #1 in the country by the National Council of State Boards of Nursing (NCSBN) multiple times (ASN in 2016-2018, BSN 2014-2016). The SON has received additional accolades like "Top Ranked Nursing Schools" by RegisteredNursing.org, "2021 – Best Nursing Schools in Georgia" by RNcareers.org, and the "Most Affordable Nursing Degrees in Georgia" by College Choice. Now, the SON is listed as one of the "Leading Nursing Programs in 2021" by Newsweek.com.
Nursing faculty focus on applied learning, critical thinking, and clinical judgment in all aspects of instruction. A wing of the nursing building is designated as the simulation lab. The lab is an essential part of the hands-on teaching methodology that prepares students to thrive in their nursing profession. Students engage in critical thinking and clinical judgment in the lab through hands-on skill training, collaboration, and high-fidelity simulation sessions designed to meet real-life nursing scenarios. Such scenarios can be hard to find during a clinical experience, but faculty can easily simulate them in the lab. The SON partners with multiple clinical sites spanning a 120-mile, ten-county radius. Clinical facilities include a level 1 trauma center, community health care system, health departments, school nurses, and hospice facilities, giving students a well-rounded clinical experience. The program's rigorous coursework, applied learning methodology, various clinical rotations, and simulation experience provides knowledge beyond the classroom setting to prepare competent and caring professional nurses for the 21st Century. An additional focus of the program is a commitment to civic engagement through service-learning. Students expand on knowledge learned in the classroom during select courses while identifying a community need and developing a health-related education project they can implement in the community to benefit others. Students learn the significance of nurse advocate and nurse educator roles and the need for community involvement.
Why choose nursing at the College of Coastal Georgia?
All nursing courses taught by full-time nursing faculty
Focus on development of soft skills/career readiness and professionalism
Service-learning course each semester in the program
Students present professional posters of service-learning and research during campus symposia
Active nursing student organization on campus
ASN and BSN Honor Societies
Multiple scholarships available, highly affordable tuition at $107/credit hour
Unique courses within the program such as ethics of healthcare, professional issues in nursing, scholarly writing, and nursing informatics are unusual to many nursing program curricula
Graduates highly sought after – At least 95% of students acquire jobs in healthcare systems within one month of graduation, with many students offered employment before graduation
Diverse faculty from various specialties and backgrounds (Advanced Practice Nurses, Leadership, Mental Health, Obstetrics, Medical/Surgical, Critical Care, Pediatrics, Emergency Department, Community Health and more)
The program's excellent NCLEX pass rates, commitment to service-learning, focus on student's professional development, affordable tuition, along with highly-qualified and engaged faculty make Coastal Georgia an excellent choice for students looking to make an impact in the field of Nursing.