Sponsor Insight
Seattle University College of Nursing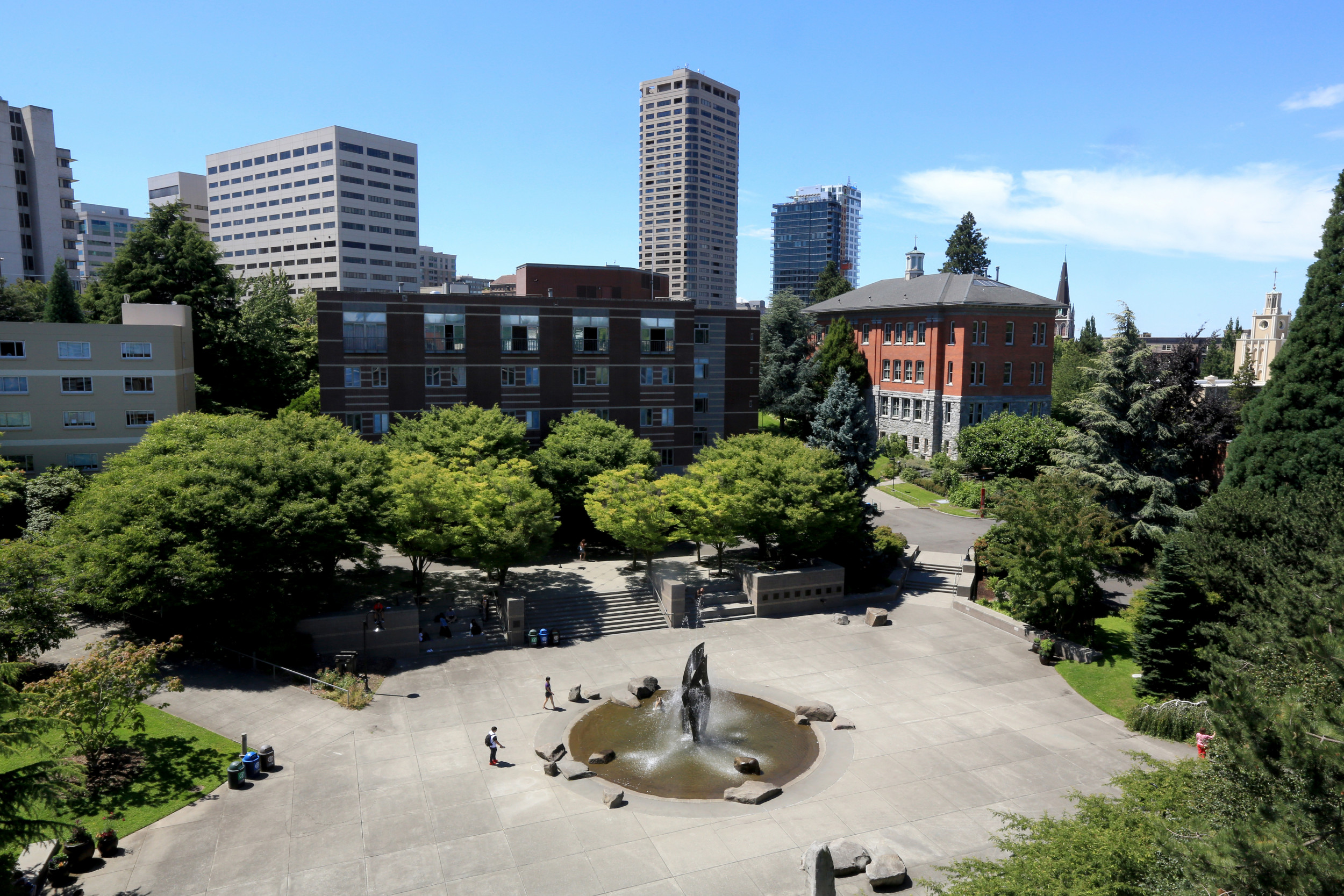 Educating and Inspiring Leaders to Transform Health Care for a Just and Humane World
Seattle University College of Nursing is dedicated to preparing values-based, compassionate professionals who will serve the health care needs of our community. We embrace the Jesuit tradition of developing the whole person and focus on the connections between the practical, academic, spiritual, and humane needs of people.
Since its establishment in 1935, the college has graduated health care leaders who are held in high regard by their communities, employers and professional colleagues. Our graduates live our vision of movement toward service and creating a more just, humane world.
Situated in the Dynamic Heart of Seattle
The Puget Sound is home to several world-class health systems, many of them only steps away from campus, giving students easy access to clinical classes in a variety of settings.
20,000 Square Foot Clinical Performance Lab
Students receive hands-on experience to prepare for clinical practice through simulated learning in our 20,000-square-foot Clinical Performance Lab—an advanced simulation environment recognized nationwide as a model facility for nursing education.
If you're considering a career in nursing, the College of Nursing offers programs of study at the baccalaureate, doctoral and post-graduate levels.
BACHELOR OF SCIENCE IN NURSING (BSN)
Seattle University College of Nursing is one of the oldest nursing programs in the state of Washington. The Bachelor of Science in Nursing emphasizes social justice and a commitment to care for all people. From our small on-campus class sizes to learning in clinical and lab settings, students hone their skills, gain valuable hands-on experience, and work with diverse sets of patients in urgent care settings, long-term care facilities and community clinics.
Population Health Internship
The Population Health Internship is a unique feature of the BSN program that pairs junior- and senior-level undergraduates with mentors at community health and social service agencies for 30 hours each quarter over the course of one year. This immersive community-centered learning experience introduces students to population health nursing and enables them to think critically about health advocacy beyond the bedside.
DOCTOR OF NURSING PRACTICE (DNP)
The Seattle University Doctor of Nursing Practice program offers nurses with bachelor's degrees and college graduates with no health care background the opportunity to play a formative role in the transformation of health care. Pursuing doctoral study at the College of Nursing leads to a practice doctorate in nursing, with a rigorous curriculum and access to hands-on experience in our state-of-the-art Clinical Performance Lab. Our DNP graduates are sought after for their mission-driven intellect and skill sets and recognized throughout the industry as uniquely compassionate care providers and leaders.
Students pursuing the DNP choose from these advanced practice areas of study:
Adult-Gerontology Acute Care Nurse Practitioner (AG-ACNP)
Adult-Gerontology Nurse Practitioner (AGNP)
Certified Nurse Midwifery (CNM)
Family Nurse Practitioner (FNP)
Psychiatric Mental Health Nurse Practitioner (PMHNP)
Post-Master's Health System Leader Doctor of Nursing Practice (DNP)
Our Health Systems Leader Doctor of Nursing Practice degree offers nurses who currently hold a master's degree the opportunity to lead and transform health care systems on a local and national level. Unlike other pathways to the DNP, you can complete the program as a full-time or part-time student, allowing you to balance work and studies. The DNP program at Seattle University supports you in developing a sophisticated understanding of your practice and its larger context.
Post-Graduate Adult-Gerontology Acute Care Nurse Practitioner (AG-ACNP) Certificate
Designed to support working professionals, completion of this 15-month post-graduate certificate program enables primary care adult-gerontology and family nurse practitioners to expand their current knowledge, increase their scope of practice and provide care to adults experiencing acute and unstable conditions. On-campus courses occur once per month in a 3-day block on Friday, Saturday and Sunday. Students may complete many clinical hours in their home communities and work towards focused sub-specialties in Hospital Medicine/ICU, Cardiology and Emergency Medicine/Trauma.