Sponsor Insight
University of Providence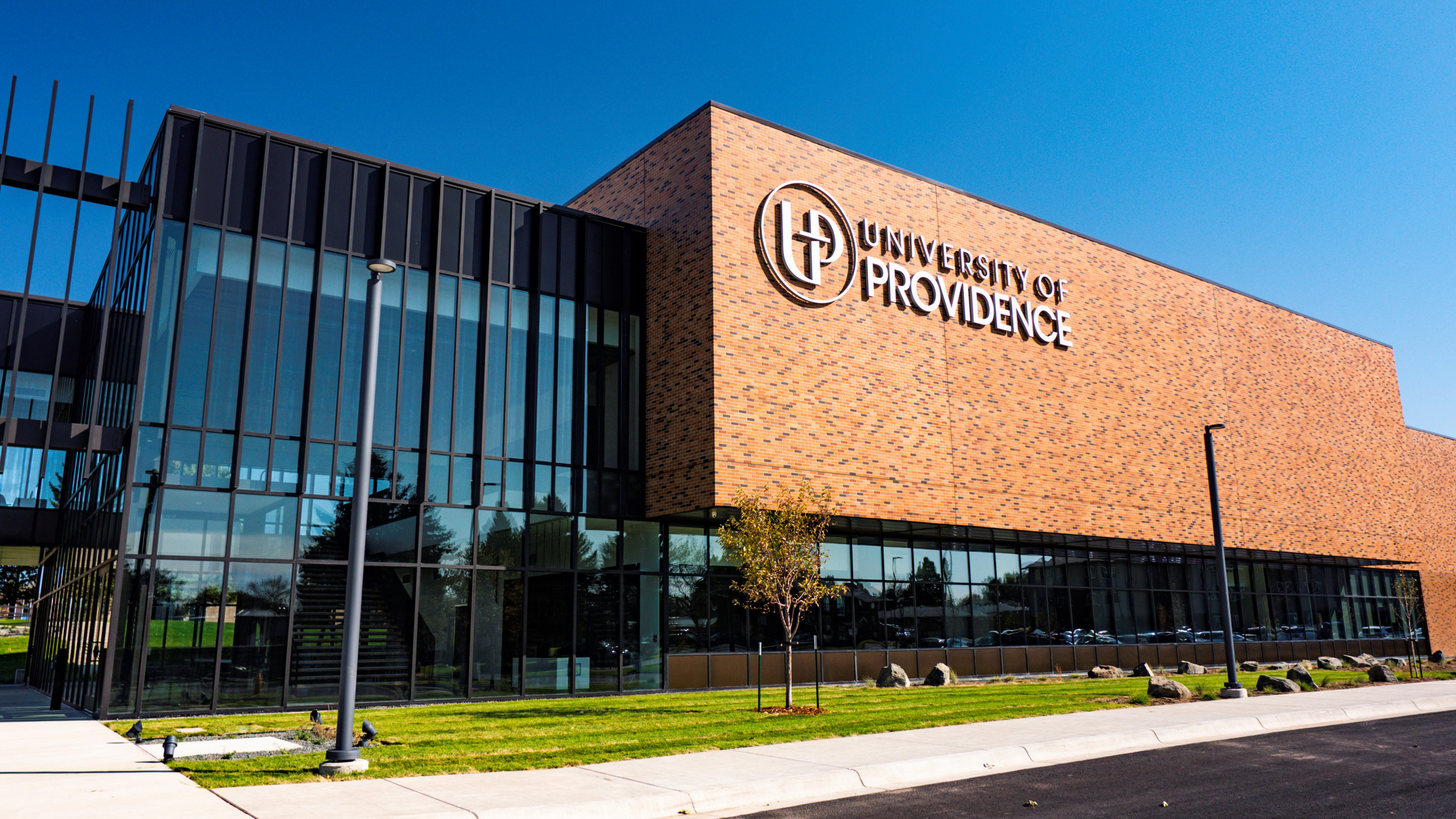 The University of Providence (UP) is a faith-based Roman Catholic university that was founded in 1932 by the Sisters of Providence. Dedicating their lives to serving the poor, sick, and the vulnerable, the Sisters of Providence arrived in Great Falls, MT to open the city's first hospital. That legacy lives on in UP's educational mission in providing healthcare professionals the opportunity to further their education at an affordable rate.
What UP Offers to Nursing Students
UP offers multiple nursing programs for students including RN-BSN, BSN, Masters in Nursing- Adult Gerontology Nurse Practitioner, and Masters in Nursing- Nurse Educator. Each program is unique and is created in order to prepare nursing graduates, at any level, to be leaders in healthcare.
The programs offered by UP are conveniently developed for working professionals and are taught by highly qualified doctoral faculty that represent diversity in nursing experiences and specialties.
Bachelor Level Nursing Programs:
Registered Nurse to Bachelor of Science in Nursing (RN-BSN):
The RN-BSN Program at the University is a Bachelor of Science in Nursing Degree Completion Program offered to licensed, practicing Registered Nurses. The RN-BSN program prepares graduates to be leaders in healthcare. Graduates of the program are life-long learners who will enhance the profession of nursing by providing evidence-based practice that is population health centered and grounded in spiritual, ethical, and compassionate care.
Accelerated BSN:
The University of Providence offers an accelerated BSN program to individuals seeking initial preparation and licensure as a Registered Nurse. The accelerated BSN degree is designed for applicants who already have a bachelor's degree in any field. Registered Nurses care for patients in acute and community-based settings and serve as leaders on health care team and coordinate health care for individuals, families, and communities. BSN Program Sites are currently in Anchorage, Alaska and Lewistown, Montana.
Masters Level Nursing Programs:
Adult Gerontology Nurse Practitioner (AGNP):
The University of Providence Adult- Gerontology Nurse Practitioner concentration prepares advanced practice registered nurses who demonstrate compassion, commitment and excellence to primary care for adult patients, especially the poor and vulnerable. Upon program completion, graduates are eligible for the Adult- Gerontology Primary Care Nurse Practitioner certification and state licensure as an APRN.
Nurse Educator:
The University of Providence's Nurse Educator concentration prepares graduates to utilize the latest evidence, tools, and resources for teaching and learning in a variety of academic and clinical settings. This program prepares you to develop, deliver, and evaluate nursing education effectively in the present and the future. UP offers a Post-Master's Nurse Educator Certificate for individuals who have a master's degree in nursing. This allows the adult learner an opportunity to complete the three required courses and one practicum in an accelerated online format.
UP's Healthcare Partnerships
University of Providence has a unique partnership with Providence Health that affords students the opportunity to receive a quality education with a direct connection to the healthcare industry. It allows students to be career-ready when they enter the workforce and may provide them with the essential experience they need to be set apart in a crowded nursing job field. This partnership is designed for students to become skilled, competent, lifelong learners in a rapidly changing and complex healthcare arena. UP also offers tuition-eligible Providence Health employees tuition discounts to help aid in their career advancement.
DAISY Foundation
The DAISY Award honors the super-human work that nurses do for patients and families every day wherever they practice, in whatever role they serve and throughout their careers- from Nursing Students through lifetime achievement.
At the University of Providence, we are committed to honoring nurses with The DAISY Award because we want to recognize the hard work and dedication nurse's make throughout their careers, beginning with education.
Accreditation:
The University of Providence is regionally accredited by the Northwest Commission on Colleges and Universities (NWCCU). The Baccalaureate and Master's degree programs at the University of Providence are accredited by the Commission on Collegiate Nursing Education (CCNE) 655 K Street, NW, Suite 750, Washington, DC 20001, (202) 887-6791. The Baccalaureate program is approved by the Montana State Board of Nursing.