Sponsor Insight
USF College of Nursing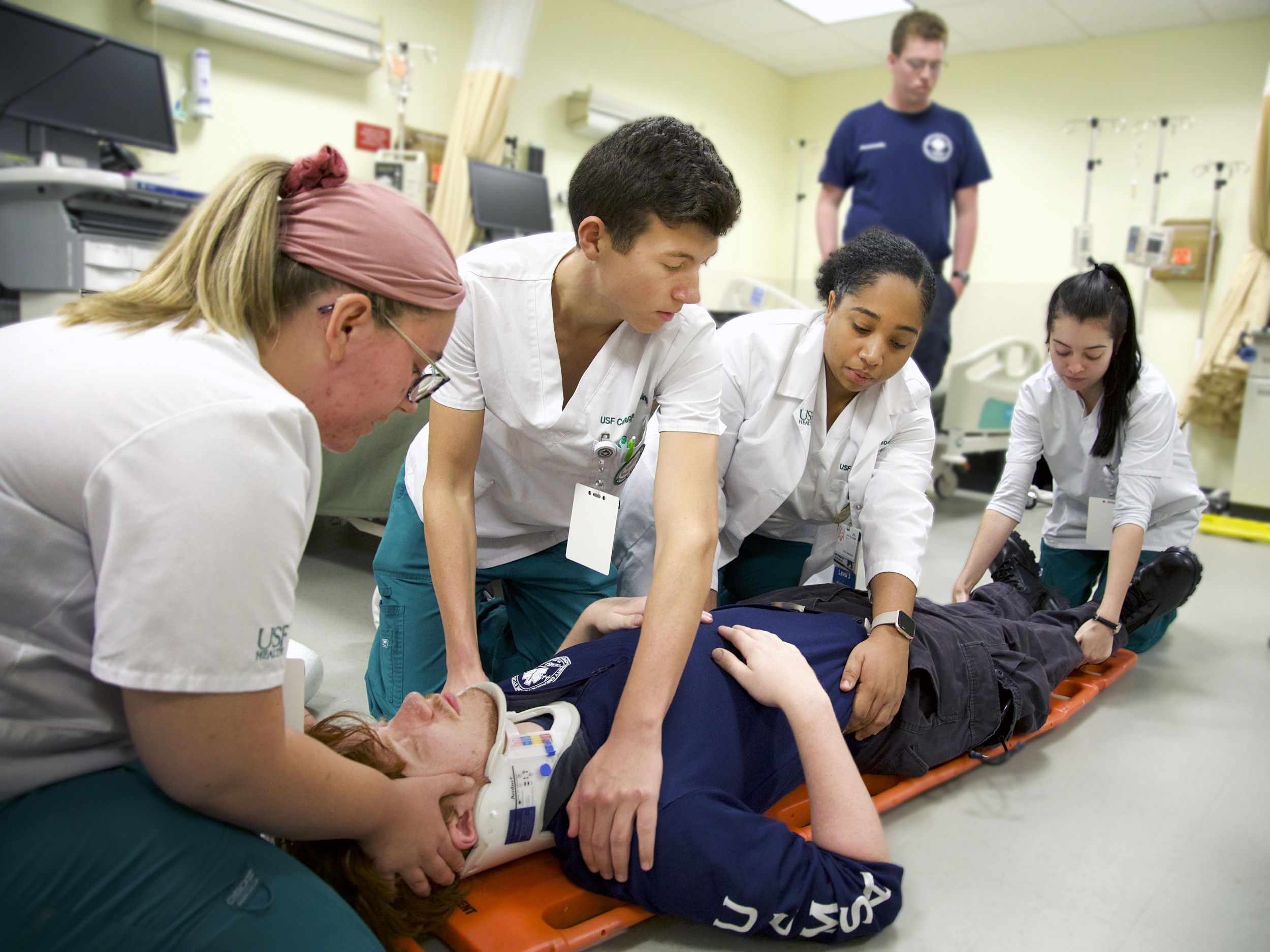 Welcome to the USF Health College of Nursing, where we are committed to a culture of bold innovation and inclusive excellence. Founded in 1973, the USF College of Nursing is one of 14 colleges that comprise the University of South Florida, the fastest-rising university in America, according to U.S. News and World Report 2022. Serving over 2,200 undergraduate, masters, and doctoral students each year, the College of Nursing is recognized as a leader in nurse education and community outreach. Also distinguished for its health care research, the college is consistently ranked #1 in Florida and in the top 25 in the nation for National Institutes of Health research funding.
In every profession, there are individuals who stand out above the rest, who are driven to improve their field, create change, and press forward into the unknown for the greater good. We call them trailblazers, and they call USF College of Nursing home.
Bold Innovation
23 Research grants funded
82 Research grants submitted
$2,249,481,000 million dollars awarded for research funding
Awards and Recognition
USF College of Nursing is ranked in the top 50 on the 2022U.S. News & World Report Best Graduate Schools list. Our master's program is ranked No. 56, and our Doctor of Nursing Practice program is ranked No. 62.
Clinical Outreach
USF College of Nursing performs more than 110,000 clinical hours in the community each year and has more than 1,000 clinical partners. This past year our students, faculty, and staff put in over 46,500 volunteer hours in clinical and community settings to combat the pandemic.
Licensure
USF College of Nursing's National Council Licensure Examination (NCLEX) pass rates far exceed both the state and national averages at 95.89% and the Advanced Practice Providers Certification pass rate shines at 97.8%.
The College of Nursing is an integral part of the USF Health community. We strive to live by our mission to employ the core values of excellence, innovation, inclusion, and respect to educate future nurses, advance nursing science, and implement evidence-based clinical practice to improve health and wellness.