Sponsor Insight
USA's Leading Public Affairs, Policy & Administration Programs 2021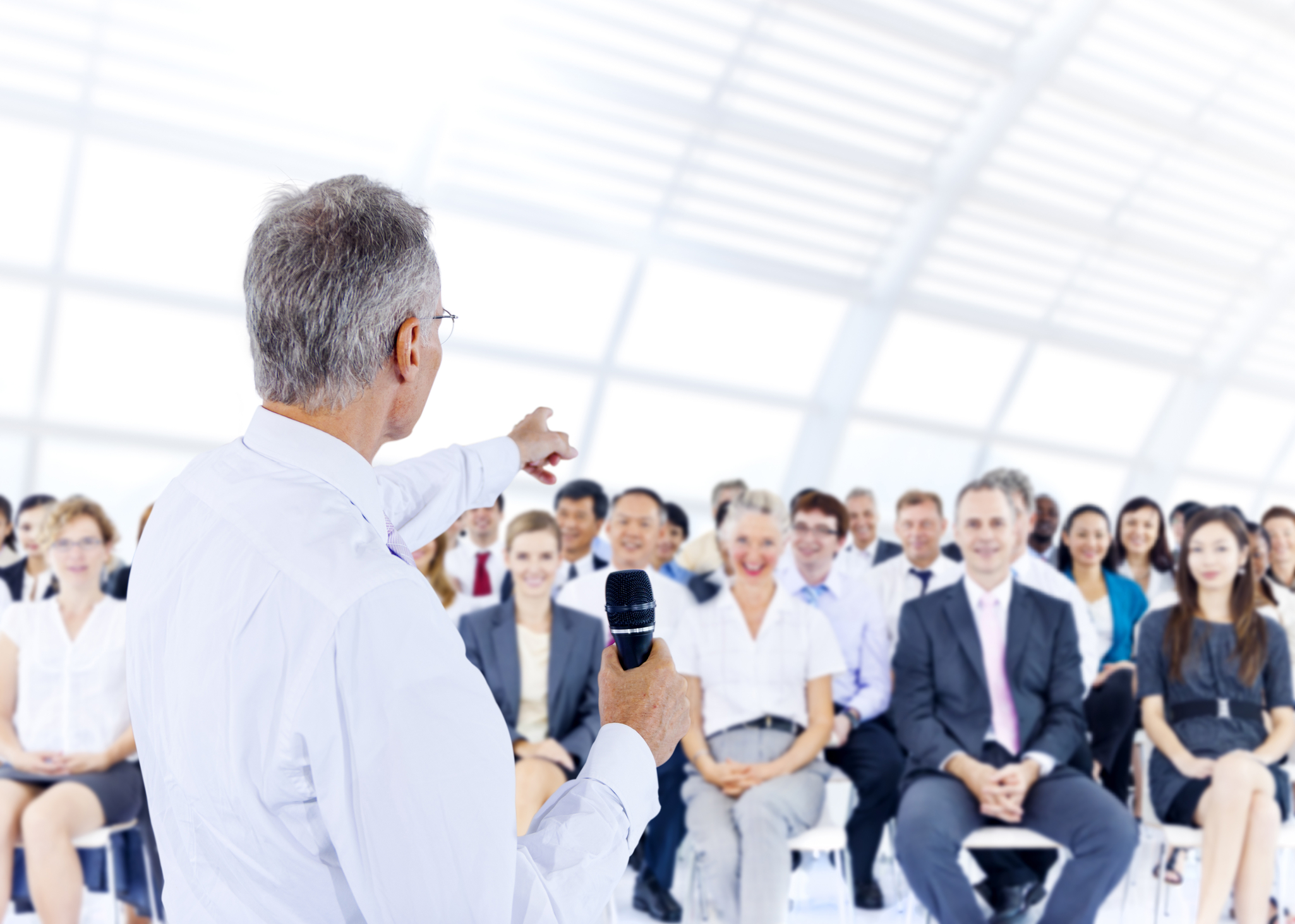 If you are considering going into the field of Public Affairs as your career choice, you will need to be an individual who has a fascination with the science of how information is propagated once it has left the issuer, as well as someone who is motivated by, and can advocate effectively and articulately for, a cause. We live in a society where we are bombarded with information from every conceivable angle – websites, tv, radio, social media, print media, the list goes on. For any entity with a message to communicate, it can be incredibly hard to cut through the noise, reach the target audience and resonate with them.
Local and national government departments, corporations and charities are all in need of individuals that can craft a high impact message as well as choose the appropriate delivery vehicle(s) to ensure it reaches those who need to hear it. Each entity brings a slightly different aspect to the role – governmental departments will need individuals who can relay information to the public in a manner that engenders comprehension and trust in the sector of the pubic being targeted. Different cultural identities, languages, and levels of skepticism of government motivations need to be taken into account. In the corporate world, competition with other businesses in the same marketplace is a constant focus of those charged with getting the message out. Larger companies may also be in need of professionals to lobby local and national governments or influence opinions of sectors of the public. Charities need communicators who can articulate and craft a message in a way that will connect and resonate with individuals to such an extent that they could be open to committing money or their own time to a cause.
Being successful in this area requires a level of sophistication and professionalism that can only be learned at good schools with an established educational legacy in the Public Affairs, Policy, and Administration field.
If you are looking for a policy degree that's specifically focused on advancing your career and offers a strong return on investment, the Schar School of Policy and Government at George Mason University is the right fit.
Even in a challenging economy, 87% of Schar School master's degree graduates from winter 2019 and spring 2020 secured full-time employment. From day one, the school's dedicated career services advisors prepare students for important positions in key agencies across a wide spectrum of specialties. Even after graduation, alumni have access to this career guidance and resources whenever they need them. And this commitment to students yields results, with graduates working in a wide range of professions across the private, public, and nonprofit sectors, taking on leadership positions and creating positive change.
Read more on the right.
The Public Policy Program at Rutgers University's Edward J. Bloustein School of Planning and Public Policy furthers and strengthens innovation, rigor, and justice in the field of public policy through teaching, research, and service. It is designed to prepare students to work skillfully and productively, whether as a public servant in government, an analyst at a think tank, or an advocate at a non-profit. Students learn to identify public problems, analyze alternatives, and make decisions. When added to the motivation and commitment students bring to the program, these skills enable graduates to make positive and lasting impacts.
The convergence of the Bloustein School's disciplines—public policy, urban planning, public health, health administration and informatics—create the opportunity to understand their importance in addressing complex public issues. The school educates innovative people who wish to combine social concerns with analytic skills and teach students to be engaged change-makers through high-quality instruction and mentorship. Students come to the Bloustein School to be part of the solution to create a better tomorrow.
Read more on the right.
The School of Public and Global Affairs (SPGA) at Fairleigh Dickinson prepares students for leadership roles and advancement in their public or non-profit career or to launch a new career in public service. Studies are offered on Fairleigh Dickinson University's two New Jersey campuses, and at FDU's international campuses in Canada and the United Kingdom — as well as fully online.
Full-time students can complete the degree in as little as 18 months. Part-time cohorts allow working professionals to earn a master's without career interruption. With an emphasis on project-based learning, all students are encouraged to build a portfolio, not merely a transcript.
"We uphold public service as a calling," says Dean Peter Woolley, PhD. "We embrace public administration as a necessity and maintain that public-regarding citizens are essential to a healthy and sustainable society."
Read more on the right.
An online master's degree or graduate certificate in public administration from The Tulane University School of Professional Advancement (SoPA) prepares you to influence positive change in your community and beyond.
Their students share a common desire to do work that addresses some of the most pressing challenges faced by local, state, and federal governments, nonprofit organizations, and private businesses. Likewise, their faculty are industry professionals who are committed to sharing valuable expertise and knowledge with the next generation of civic leaders.
Tulane SoPA's Public Administration program was designed with convenience in mind for those who are ready to make a full-time commitment as well as to accommodate individuals with busy schedules.
Read more on the right.
The mission of the Master of Public Administration (MPA) program in the School of Public Service at Old Dominion University is to develop professionals with the knowledge, skills, and abilities to lead and advance public service in a diverse, multi-sector environment. The school expects their graduates to be capable of critical problem solving, effective communication, skillful implementation of policy and programs, and ethical application of management and leadership concepts. The MPA program serves the region, state, and nation; supports public administration and public service; advances knowledge through applied and scholarly research.
The Master of Public Administration at Old Dominion University prepares students for careers as professionals in public service. The MPA at ODU provides students who have considerable experience in the public sector an opportunity to enhance their professional knowledge, skills, and abilities, enabling them to advance their careers.
Read more on the right.
Students in the University of Kentucky Martin School of Public Policy and Administration study public administration, public policy, public financial management, and nonprofit management in master's programs, graduate certificates, an undergraduate program, and a doctoral program.
The Martin School, located in beautiful Lexington, Kentucky, is consistently ranked among the top public affairs programs in the nation. Students develop analytical and managerial tools to address contemporary and complex social, financial, economic, and political issues facing public and nonprofit organizations. Graduate programs are designed for recent undergraduates and career professionals, looking to seek new employment or advancement in the public or nonprofit sectors.
The Martin School prepares students with:
Interdisciplinary, broad-based coursework
Practical skills and expertise
A supportive community and positive learning environment
Interaction with approachable, world-class faculty members
Read more on the right.
The Master of Public Administration (MPA) at Northern Kentucky University (NKU) is an applied 36-credit-hour degree that develops students for public service careers. NKU MPA students and alumni manage and lead in: local, state and federal government agencies; community and economic development groups; hospitals and health care entities; arts organizations; foundations; and other nonprofit organizations. It is the only MPA program in the Northern Kentucky / Greater Cincinnati region accredited by the Network of Schools of Public Policy, Affairs, and Administration (NASPAA), "the global standard in public service education."
The NKU MPA degree can be completed in a fully online format or in a hybrid format with a mix of in-person and online classes. While earning the MPA degree, students can readily acquire certificates in Nonprofit Management and Emergency Management as well as various micro-credentials.
Read more on the right.
The Master of Public Administration degree program at the University of New Haven prepares students to be leaders by providing them with critical skills and tools to effectively manage public and nonprofit organizations. Designed for both new graduates and those already employed in the public sector and seeking advancement, the MPA program challenges students to find creative solutions to difficult problems in the areas of budgeting, planning, public policy formulation, public finance, public personnel administration, and collective bargaining.
Through their courses, students gain an understanding of the fundamentals of public administration, acquiring state-of-the-art knowledge and skills from the full-time faculty and practitioners, all of whom are current in their fields. The school is a member of NASPAA and have an active chapter of Pi Alpha Alpha, the Public Administration Honor Society.
Read more on the right.
For more information on Educational Insight Sections, please contact inquiries@insight-team.com