Sponsor Insight
Rutgers University, Edward J. Bloustein School of Planning and Public Policy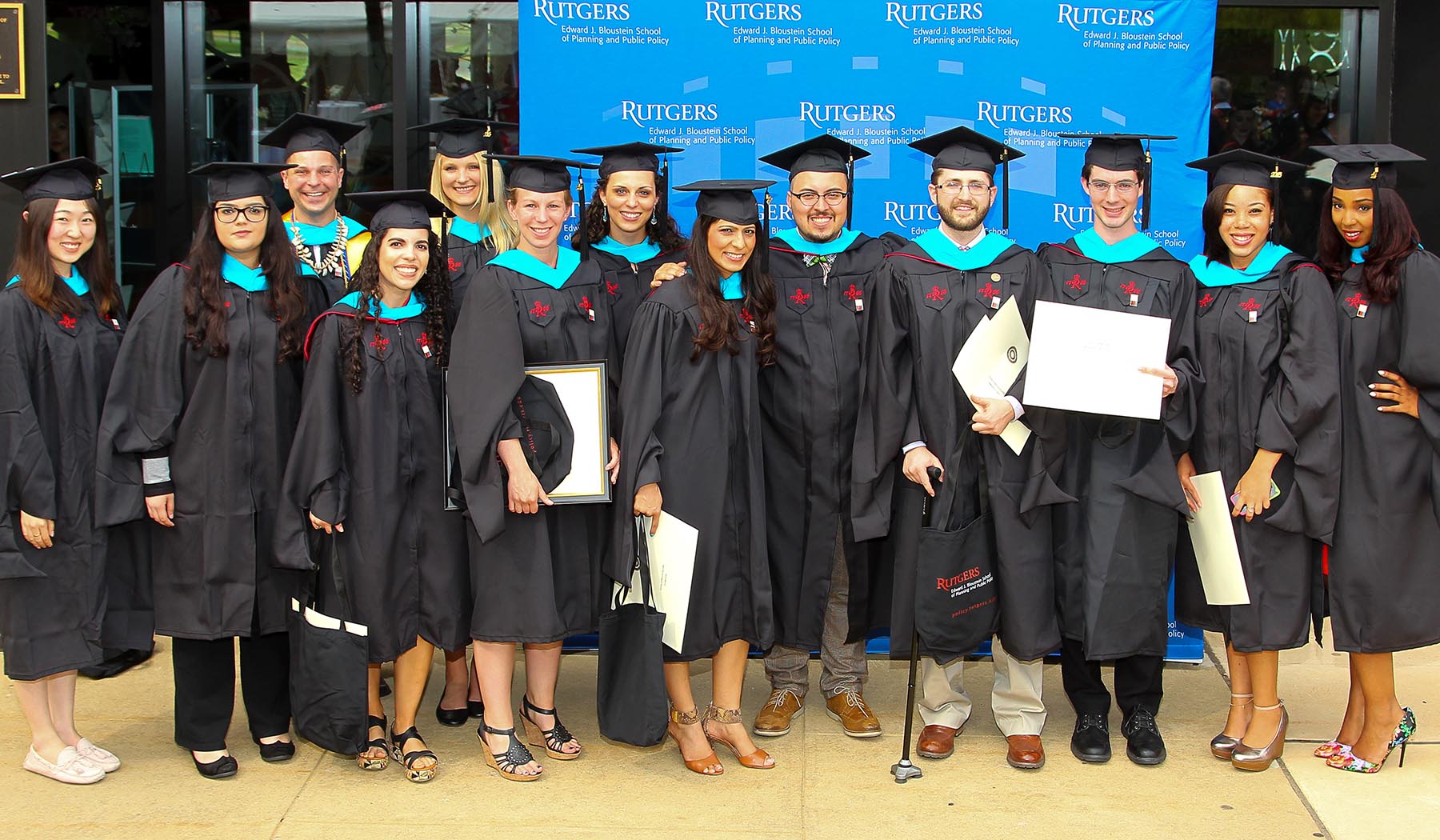 Rutgers University, Edward J. Bloustein School of Planning and Public Policy
The Public Policy Program at Rutgers University's Edward J. Bloustein School of Planning and Public Policy furthers and strengthens innovation, rigor, and justice in the field of public policy through teaching, research, and service. It is designed to prepare students to work skillfully and productively, whether as a public servant in government, an analyst at a think tank, or an advocate at a non-profit. Students learn to identify public problems, analyze alternatives, and make decisions. When added to the motivation and commitment students bring to the program, these skills enable graduates to make positive and lasting impacts.
The convergence of the Bloustein School's disciplines—public policy, urban planning, public health, health administration and informatics—create the opportunity to understand their importance in addressing complex public issues. We educate innovative people who wish to combine social concerns with analytic skills and teach students to be engaged change-makers through high-quality instruction and mentorship. Students come to the Bloustein School to be part of the solution to create a better tomorrow.
Our nationally-renowned faculty provide a cutting-edge and comprehensive education at the highest standard of scholarly excellence. We provide students with conceptual and analytical tools to build competencies in public policy, research methods, economics, and politics; training in leadership, values, and ethical behavior guide the responsible application of these competencies. The curriculum instills habits of critical inquiry, innovative thought, and ethical practice, encouraging students to reflect and appreciate the diversity and vitality of the communities they serve.
In addition to the Master of Public Policy (MPP), we offer joint degrees with the school's graduate disciplines in urban planning and public informatics, and joint degrees in law, business administration, global affairs, social work, and public health, and a five-year undergraduate BA or BS/MPP degree.
We understand the importance of supporting students holistically; 95% of our students receive merit-based funding awards. Our program ensures that students obtain the knowledge, skills, competencies, and values required to secure rewarding careers within the public, private, and nonprofit sectors, and our on-site Career Services team works exclusively with our graduate students for one-on-one career support.
We provide a rewarding and stimulating array of extracurricular activities, engaging students to participate fully in academic and professional life. Students can conduct research through appointments with centers and institutes or with faculty, tackling issues such as education, social welfare, tax policy, health, workforce development, and energy and the environment.
Graduates have been placed in public sector positions including gubernatorial staffs, the office of the President of the United States, members of the U.S. House and Senate, state legislatures, and federal and state executive agencies, and have won appointments to the Presidential Management Fellows program, a prestigious nationwide competition to find talented professionals for the federal government.
Alumni also work in political campaigns, for lobbying organizations or trade associations, and have been elected to public office. Others work in the private sector, including business, banking, the law, and nonprofit organizations. An increasing number of our graduates are employed in think tanks and policy analysis organizations including Urban Institute and Mathematica.
Our close proximity to major Northeast cities opens up numerous professional and personal growth opportunities. Easily accessible by car, bus, and train, New Jersey Transit's Northeast Corridor line stops in New Brunswick, NJ and is a 5-minute walk to the school, providing service to Trenton, Newark Liberty Airport, New York City, and intermediate points. The Amtrak Northeast Regional line provides service to Boston, Philadelphia, Washington DC and all points in between.
Rutgers has a 250-plus-year history of tackling new challenges and meeting the needs of each rising generation. Located in the most diverse state in the country, Rutgers has also been designated the most diverse college campus in the nation. The Bloustein School serves as an intellectual focal point for the examination of societal problems and solutions and is home to individuals from many different cultures, races, nationalities, identities, life experiences, beliefs, and values.