Sponsor Insight
Schar School of Policy and Government at George Mason University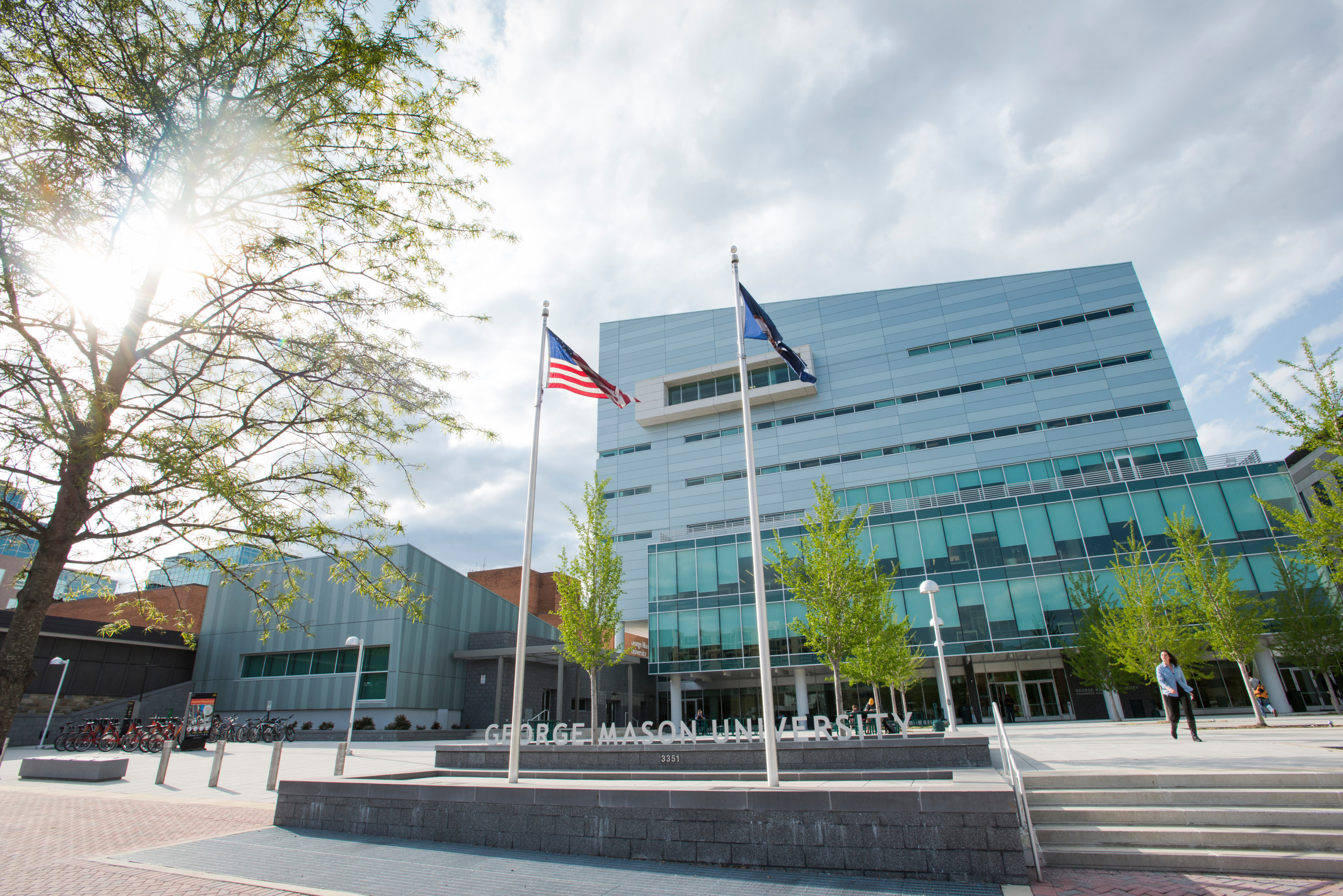 Schar School of Policy and Government at George Mason University
If you're looking for a policy degree that's specifically focused on advancing your career and offers a strong return on investment, the Schar School of Policy and Government at George Mason University is the right fit.
Even in a challenging economy, 87% of Schar School master's degree graduates from winter 2019 and spring 2020 secured full-time employment. From day one, the school's dedicated career services advisors prepare students for important positions in key agencies across a wide spectrum of specialties. Post-graduation, alumni have access to this career guidance and resources whenever they need them. And this commitment to students yields results, with graduates working in a wide range of professions across the private, public, and nonprofit sectors, taking on leadership positions and creating positive change.
With both part-time and full-time options available, Schar School graduate programs are a good fit for working professionals. Plus, the school is one of the best values in education; the affordable public institution offers a wide range of scholarships, including $450,000 in scholarship funds to security studies graduate students alone.
Practicality meets prestige
This year, two Schar School programs were ranked in the top five in the country among public universities by U.S. News & World Report. Whatever public service career students aspire to, the Schar School has top-notch academic programs to help them achieve their goals.
For individuals driven to pursue a career in politics, government, and public service, proximity to Washington, D.C.—where policy happens—is a considerable advantage. Access to the nation's leading policymakers and decisionmakers is just one benefit that an education from the Schar School of Policy and Government at George Mason University offers.
World-renowned professors
Many of the Schar School's 90+ professors are working practitioners, sharing real-world knowledge in the classroom and training future peers. Professors include former CIA and NSA director Michael Hayden, former ambassador Richard Kauzlarich, inaugural Carnegie Fellow and leading expert on transnational crime Louise Shelley, border security expert Guadalupe Correa-Cabrera, former vice chair of the National Intelligence Council Ellen Laipson, Pulitzer Prize-winning economics columnist Steven Pearlstein, and former acting director of the CIA Michael Morell.
Research of consequence
In addition to their own work, the faculty prioritizes student research with numerous programs that facilitate success. Recent student investigations have made headlines, including effectively disrupting illicit supply chains, controlling pandemics, and an in-depth look at North Korea's nuclear weapons development.
The Schar School is a major part of George Mason University's Carnegie Classifications of Institutions of Higher Education Research 1 Doctoral Universities rating—one of only 131 in the country—as its faculty and students contribute research of consequence that promotes and contributes to a better world.
Flexible degree options
The Schar School offers cutting-edge degrees in a range of subjects, including biodefense, government and international politics, international commerce and policy, international security, organization development and knowledge management, political science, public administration, and public policy.
Alongside undergraduate majors, master's degrees, and PhD programs, the Schar School offers a variety of graduate certificate programs designed to provide a strong grounding in a specialized topic over the course of 15 credits. These programs are an excellent fit for anyone looking to demonstrate subject matter knowledge to a potential employer within a smaller time investment than a full graduate degree.
Location, location, location
Situated just six miles from the U.S. Capitol, the Schar School offers countless employment and internship opportunities in and around Washington, D.C. With the Arlington, Va., arrival of Amazon's HQ2, Schar School graduates are uniquely positioned to secure employment with the tech giant. Mason is committed to expanding its Arlington Campus, home of the Schar School, with a $250 million Institute for Digital InnovAtion (IDIA) that will transform education and employment in the region.