Sponsor Insight
School of Public & Global Affairs at Fairleigh Dickinson University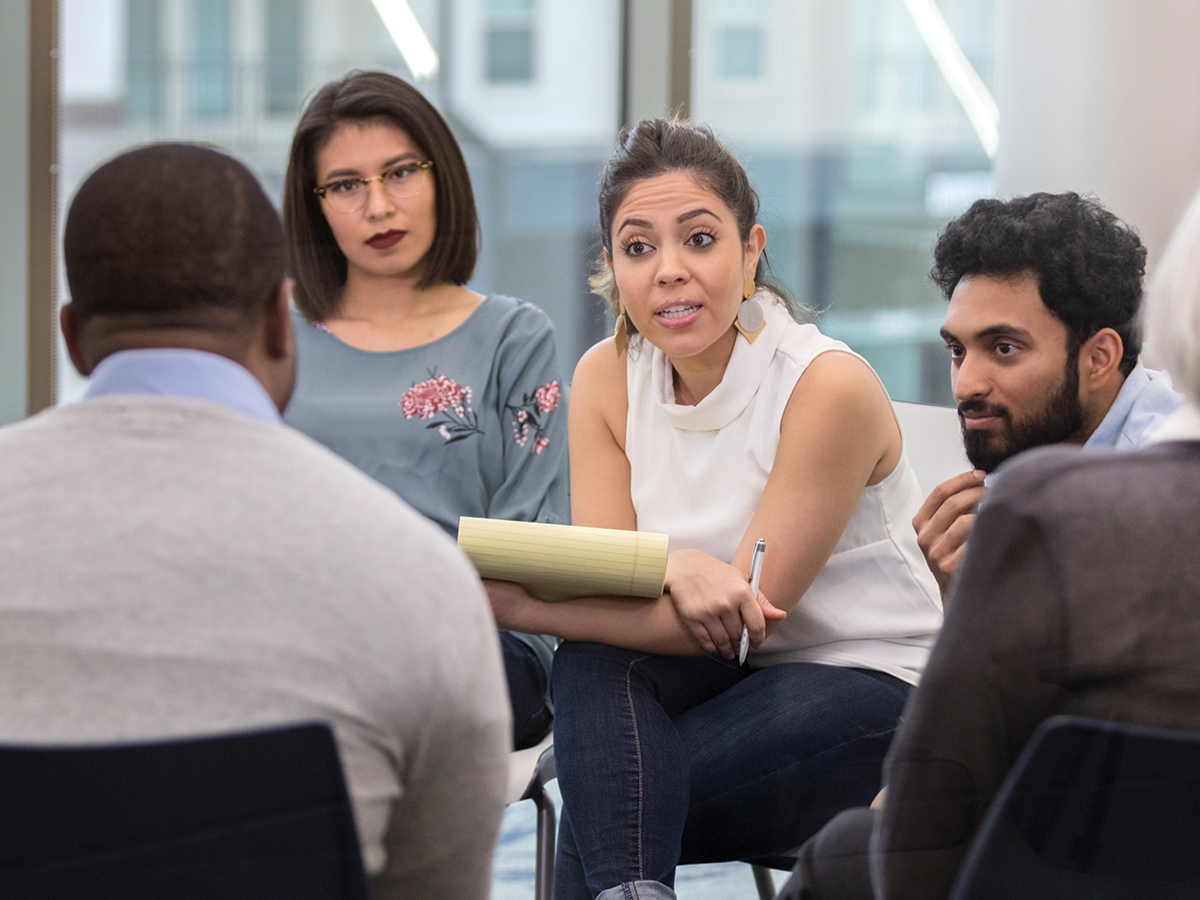 The School of Public and Global Affairs (SPGA) prepares students for leadership roles and advancement in their public or non-profit career or to launch a new career in public service. Studies are offered on Fairleigh Dickinson University's two New Jersey campuses, and at FDU's international campuses in Canada and the United Kingdom — as well as fully online.
Full-time students can complete the degree in as little as 18 months. Part-time cohorts allow working professionals to earn a master's without career interruption. With an emphasis on project-based learning, all students are encouraged to build a portfolio, not merely a transcript.
"We uphold public service as a calling," says Dean Peter Woolley, PhD. "We embrace public administration as a necessity, and maintain that public-regarding citizens are essential to a healthy and sustainable society."
Degree Offerings
Our master's programs prepare you to make an immediate impact in the workplace. All courses are taught by expert faculty who hold advanced degrees and readily share their valuable professional knowledge and networks. You may be eligible for advanced standing due to prior learning experiences, helping you earn your degree even more quickly and affordably. The GRE or GMAT are not required for admission.
The Master of Public Administration (MPA) is the internationally-recognized management degree for leadership in the public and non-profit sectors, whether on a global or local scale. A member of the National Association of Schools of Public Affairs and Administration (NASPAA), FDU's program includes specializations in public management, public policy, public finance, healthcare management, global transportation management and global affairs.
The Master of Arts in Global Affairs offers an intensive examination of complex economic, political and social world issues. It is offered primarily to consular and diplomatic staff from around the globe. Key professors include former United Nations ambassadors and consuls general as well as other outstanding professionals and academics. Small, in-person classes are offered in New York City-based consulates and missions to the United Nations.
The Master of Science in Cyber and Homeland Security Administration (CHSA) is a fully online program for leadership in enforcing and ensuring cyber and homeland security.
The Master of Administrative Science (MAS) builds administrative and leadership skills for experienced working professionals in the private, government, and not-for-profit sectors.
The Master of Arts in Higher Education Administration is the professional degree to build career credentials in college and university leadership, and the first step to a doctorate in education (EdD).
Certificates Options
More than a dozen graduate certificates are offered to support the continuing educational and professional development needs of practitioners and students while offering an affordable pathway to a degree. They are offered on-campus, online, and at off-site locations. All SPGA students are encouraged to incorporate a graduate certificate as part of their master's study plan.
ABOUT FDU
Fairleigh Dickinson University is a comprehensive global university offering over 100 undergraduate and graduate degree fields, including doctoral studies. Nearly 12,000 students attend FDU's two campuses in New Jersey near New York City and our international campuses in Vancouver, British Columbia, Canada, and Oxfordshire, England.
FDU and the United Nations — 70+ Years of Shared History: FDU is dedicated to the preparation of world citizens through global education. We have established multiple programs with the United Nations offering exceptional learning, internship and volunteer opportunities. FDU is a non-governmental organization (NGO) with the UN and is recognized by the UN Department of Public Information. FDU was the first in the world to earn special consultative status with the UN Economic and Social Council and is a founding member of the UN Academic Impact Program.
Survey Research at FDU: The FDU Poll is our survey research group, which has an "A" rating from Nate Silver and FiveThirtyEight.com, putting it in the top decile of the more than 380 polling organizations. Its research on issues of public importance is widely reported by the New York Times, Washington Post, and The Wall Street Journal.