Sponsor Insight
Tulane University | School of Professional Advancement | Public Administration Program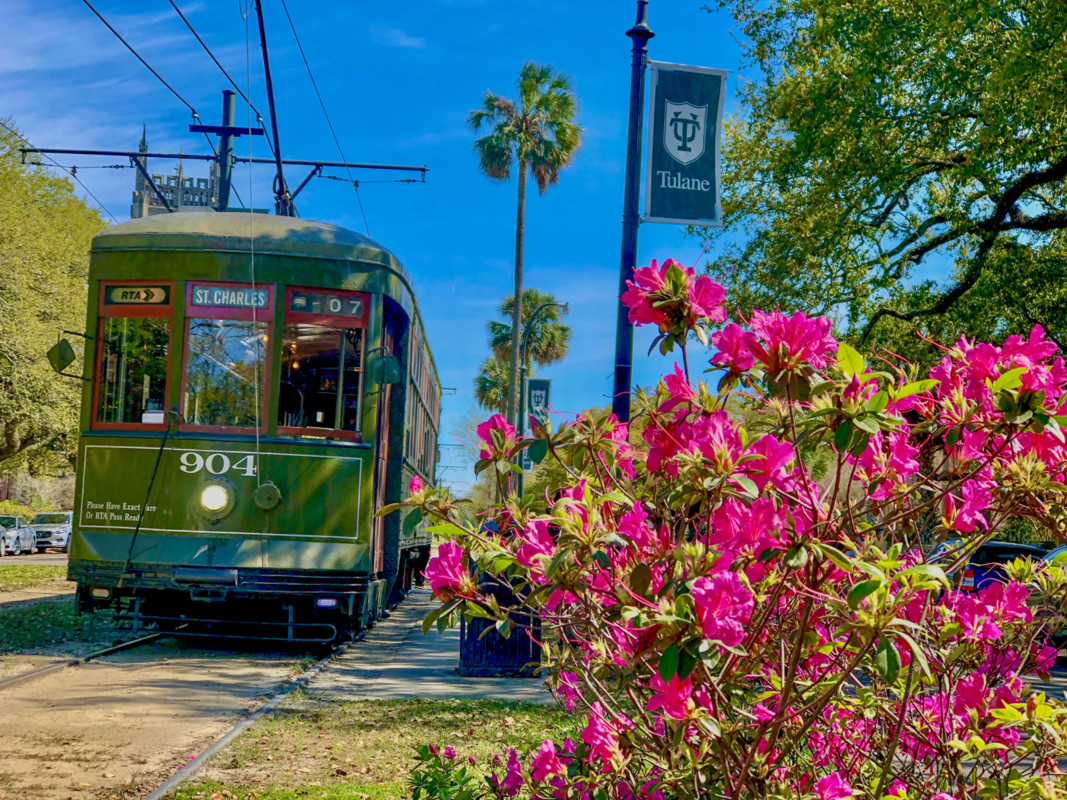 Tulane University School of Professional Advancement
Public Administration Program
"I was specifically drawn to the (Tulane) Master of Public Administration program because of its emphatic commitment to producing progressive, long-lasting contributions to society."
Bridget R. – Tulane SoPA MPA Student & Fulbright Scholar
Educating Professionals to Solve Real-World Problems
An online master's degree or graduate certificate in public administration from The Tulane University School of Professional Advancement (SoPA) prepares you to influence positive change in your community and beyond.
Our students share a common desire to do work that addresses some of the most pressing challenges faced by local, state and federal governments, nonprofit organizations, and private businesses. Likewise, our faculty are industry professionals who are committed to sharing valuable expertise and knowledge with the next generation of civic leaders.
Tulane SoPA's Public Administration program was designed with convenience in mind for those who are ready to make a full-time commitment as well as to accommodate individuals with busy schedules.
Program highlights include:
Innovative Curriculum: We emphasize high-demand skills including data analytics and visualization, creative approaches to public financing, strategies to build cross-sector partnerships and a curriculum-wide focus on addressing issues of inequality and bias in public programs.
Experiential Learning: The program is built around a model of impact-education with learning opportunities focused on professional product production, clinical workshops with field experts and a culminating capstone project that is relevant to significant public challenges.
Equity Centered: Equity and inclusion is emphasized in all aspects of the program from curriculum design to in-class learning. We cultivate an inclusive civic career path through our diverse representation of instructors and students.
Online Master of Public Administration (MPA)
Earning a Master of Public Administration at Tulane SoPA equips you with the expertise, knowledge, and skills you'll need to help create thriving communities. All coursework is online and culminates in a capstone project.
Graduate Certificates
To accommodate busy schedules, our graduate certificates offer credits that also apply toward an MPA. By completing just four online courses, you can earn a certificate in:
K-12 Education Leadership
Nonprofit and Strategic Philanthropy Management
Economic Development
Environmental Management and Resilience
MPA Concentrations
If you'd like to focus your studies on preparing communities for natural disasters, issues of national security, and other unforeseen risks, we offer a concentration in Emergency Management within the MPA program. You can also choose a concentration from one of our graduate certificate fields. Each course taken in the concentration fields applies to your MPA.
Learn From Local and National Community Leaders
As a student in the Public Administration program at Tulane SoPA, you'll benefit from the knowledge of working experts in public policy, economic development, housing, education, and environmental management. Our instructors include local and national leaders who offer valuable insight from their decades of experience and can help in building professional networks that may benefit you throughout your career.
Extraordinary Education. Exceptional Value.
Whether you're ready for a master's degree from Tulane SoPA or prefer to earn a certificate, we can provide the opportunities necessary to develop specialized expertise in the area of public administration. Our online coursework provides you the flexibility to balance school with work, family, and other commitments in your daily life.There is no GRE requirement, and our admission counselors are ready to help you every step of the way.
Twenty-percent discounts are offered to:
Graduates of Minority Serving Institutions
Veterans
Active-duty military personnel
Active and retired public safety personnel
Attend a webinar, browse our website, or apply today!