Sponsor Insight
West Virginia University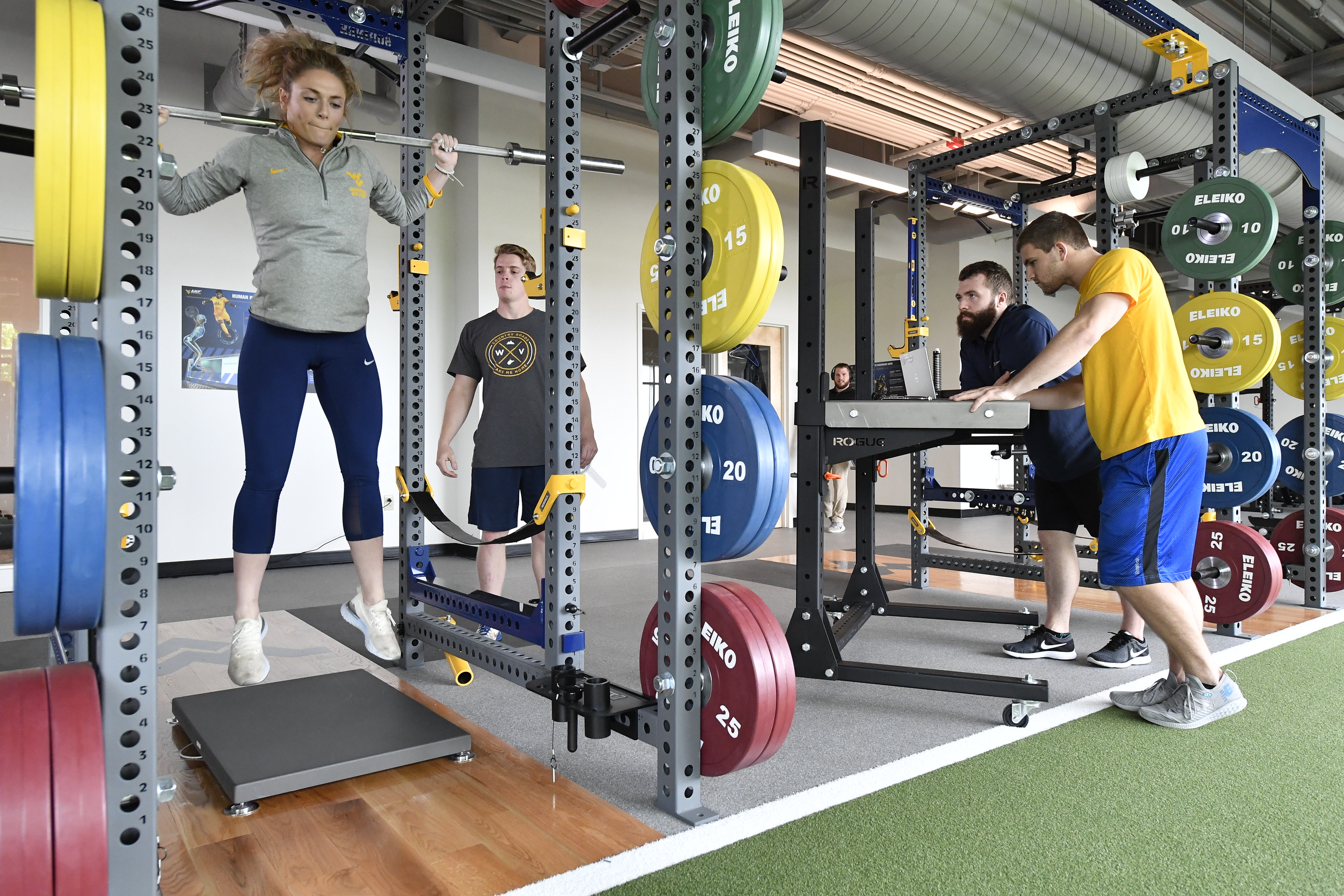 West Virginia University has many traditions that are attached to its athletic programs. The men's and women's basketball teams are introduced after rolling out the same gold and blue carpet that Jerry West once did. At the end of the half, the mountaineer mascot fires his or her rifle. After a big win at home, the crowd locks arms, sways and sings "Country Roads" in unison.
Another source of pride for WVU is its rich tradition of academic success in the School of Sport Sciences. The school's programs are widely regarded as among the best in the country and the world when it comes to educating and training practitioners in the global sport industry. The keys to success for the program include a world-renowned faculty and immersive opportunities for students at the undergraduate, graduate and doctoral levels.
Coaching and Performance Science
WVU is one of just a few programs in the country to offer an undergraduate degree in Coaching and Performance Science. The undergraduate program has three areas of emphasis. The Coaching and Leadership emphasis develops organizational and interpersonal skills with an emphasis on adolescent development. The Strength and Conditioning focus concentrates on the science and development of training programs inside WVU's state-of-the-art facilities. The Applied Sport Science emphasis is unique to WVU and utilizes a data-driven approach to athlete assessment and performance through the latest technology.
A master's degree in Coaching and Sport Education is available on campus, and a master's degree in Sport Coaching is available to anyone around the world online. WVU also offers a doctoral degree in Coaching and Teaching Studies with opportunities to further specialize in cutting-edge areas like coach development and long-term athlete development and monitoring.
Sport Management
The Sport Management program has evolved with the needs of a dynamic industry. While the curriculum emphasizes business and managerial skills, it is also multidisciplinary. In addition to robust in-class learning from highly regarded faculty, each student in the program completes an immersive internship that provides practical experience. Placements, that include the WVU athletic department and professional teams in the region, provide students the opportunity to gain practical experience in their field.
WVU alumni from this program have positions at the highest level of intercollegiate and professional athletics including multiple directors of athletics at power five institutions and front office personnel in all major sports. Degrees are offered at the undergraduate and graduate level, and the graduate program is available completely online in addition to in-person.
Sport, Exercise and Performance Psychology
In the Sport, Exercise and Performance Psychology program, students combine their passion for sports with an evidence-based approach to psychology. WVU's program is one of just a handful in the United States that allows students to specialize in sport and exercise psychology, helping students find employment in recreation and fitness. However, most students go on to graduate school to find jobs working with performers in a variety of settings including college and professional sports, the military, performance arts, business, public health and counseling.
The school's doctoral program in this area is widely regarded as one of the premier training programs in the world. In addition to research work, students take part in supervised applied experiences working within a range of different sport, exercise and performance setting, including Division I, II, and III athletic programs. The program produces highly trained and well-rounded professionals in the field.
Physical Education and Kinesiology
The Physical Education and Kinesiology (PEK) program at WVU prepares students to teach, motivate, and shape the lives of Pre-K through adult learners in physical education, movement, wellness, and sport-based environments. Students in the PEK program learn to use and integrate technology into their classwork, gain hands-on, real-world experience, and learn how to design and deliver physical education programs. WVU also offers an online-only master's program in Physical Education Teacher Education for those looking to further advance their career while working full-time. The doctoral program in Coaching and Teaching Studies offers opportunities for further specialization in school-based physical activity and physical education programming as well.