Sponsor Insight
The College of Engineering and Computing at FIU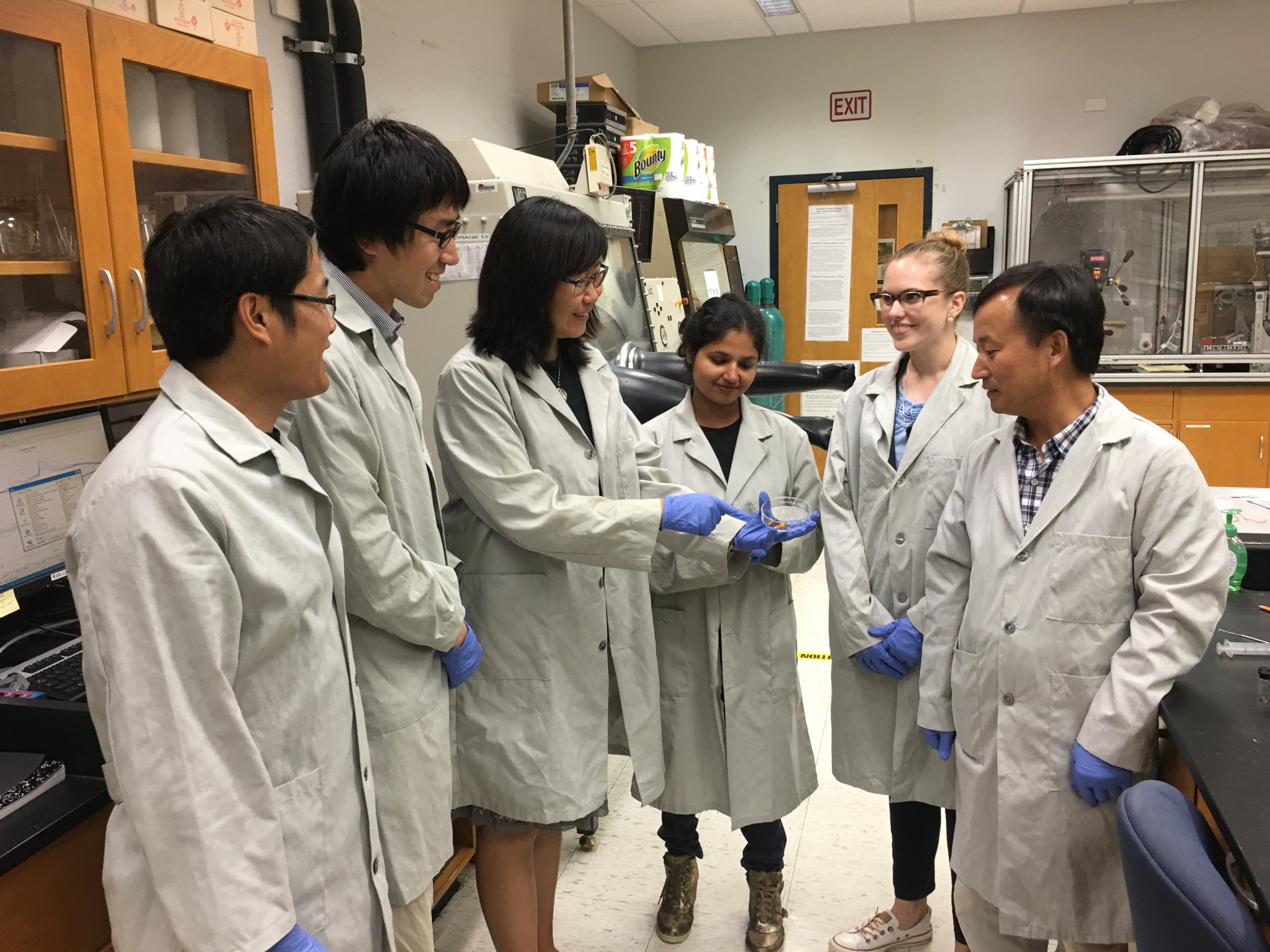 Preparing Tomorrow's Engineers
Engineering medicines, innovating surgical tools, designing electric vehicles, and conceptualizing Smart Cities – behind all these efforts, stands an engineer. Engineers are at the forefront of solving humanity's complex problems. The National Academy of Engineering has identified 14 challenges for the 21st century, among them – make solar energy economical, enhance virtual reality, reverse-engineer the brain, restore and improve urban infrastructure, secure cyberspace, and engineer the tools of scientific discovery.
Tomorrow's engineers have to be well-versed in meeting these challenges. They must enter the professional world with problem-solving skills, knowledge and the aptitude required to make a difference in their respective fields.
The College of Engineering and Computing at Florida International University is preparing students for the real world so its graduates can make an impact, both locally and worldwide. Located in the the globally connected city of Miami, the college belongs to FIU, classified by Carnegie as a Highest Research Activity: R1: Doctoral University, as a Carnegie Community Engaged university, and an Ashoka U Changemaker institution. As a member of one of the country's top-tier research universities, faculty and students are actively engaged in cutting-edge research, education and entrepreneurship across the college's top-level laboratories and facilities.
Both undergraduate and graduate students have access to thought-provoking coursework and experiential learning that places them directly in labs to acquire hands-on experience. They participate in exciting, trans-disciplinary research that spans across the engineering disciplines – biomedical; civil and environmental; computing and information sciences; electrical and computer; mechanical and materials; and construction – and beyond, into the broader tapestry of medicine, sciences, health, arts, architecture, and public affairs.
Students learn from top-level faculty, leaders in their fields, who are collaborating with industry partners, once again giving the FIU student, tangible, real-world experience. It is this practical knowledge that global employers demand in today's competitive landscape.
Students at the college have access to FIU's 12-fan Wall of Wind (WOW), which is among seven national multi-user large facilities in the country under the Natural Hazards Engineering Research Infrastructure (NHERI) program, and one of only two nationwide dedicated to studying extreme events. The WOW is the largest and most powerful university research facility of its kind, capable of simulating Category 5 hurricane winds. National Science Foundation-funded researchers use the "Experimental Facility" to work on wind engineering projects, and are part of a network of scientists who study various aspects of natural hazards.
The college is also home to a commercial-scale solar installation consisting of more than 4,400 solar panels that power research initiatives that will help further advance solar generation in Florida. The 1.4 megawatt solar array provides clean electricity to Florida Power & Light Company (FPL), and allows engineering faculty and students to use the installation to conduct important research on renewable energy.
The Advanced Materials Engineering Research Institute and biomedical engineering research laboratories educate students about use of novel materials, photonics, nanotechnology, and neurotechnology for medical applications.
At Tech Station , an 8,000 sq. ft. hub for technology innovation, training and community engagement that attracts top computing talent, students are exposed to collaborative thinking in a modern tech office and lab setting. The next wave of software developers, systems administrators and data scientists are being home grown at Tech Station. Students learn and gain hands-on experience in Tech Station's Advanced Systems Training, Software Design and Development, and IT Hardware and Services labs.
The college is also committed to diversity, represented in its student body. Ranked #91 by the National Science Foundation out of 358 in its Higher Education Research and Development rankings for federal research expenditures across all engineering disciplines, the College of Engineering and Computing at FIU graduates the largest number of Hispanic engineers in the continental U.S., and is ranked #41 for best online graduate programs by U.S. News.
Today's job marketplace is cutthroat, and driven students require a Worlds Ahead education like the one offered at FIU's College of Engineering and Computing. Undergraduate and graduate students have many options and can pursue degrees in the areas of biomedical engineering, civil and environmental engineering, electrical and computer engineering, computing and information sciences, construction management, and mechanical and materials engineering, as well as engineering management.
For more information on FIU's College of Engineering and Computing, visit cec.fiu.edu.