Sponsor Insight
The Ohio State University College of Engineering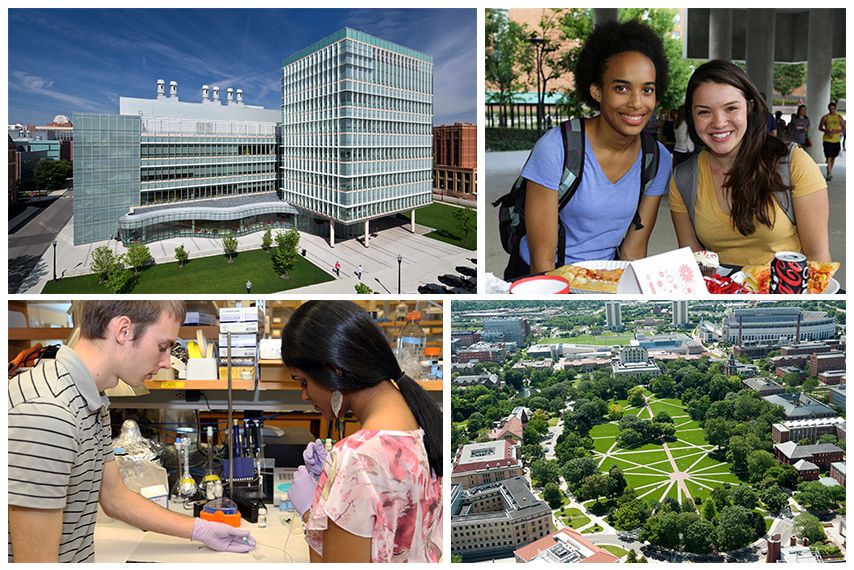 Ohio State Engineering prepares innovators, leaders
Established in 1870, Ohio State has focused on engineering and the sciences since its beginning. The Department of Mathematics and Engineering was one of the original seven departments, and in 1882 the School of Engineering was established.
Ohio State's College of Engineering and Knowlton School of Architecture provide a learning environment that prepares students to be key contributors to society through their technological, professional and personal skills. Our faculty and our students thrive in an environment of new ideas and concepts that expand the understanding of science, engineering and architecture.
More than 10,000 College of Engineering undergraduates and graduate students take courses each year. While they can choose from 12 departments and 15 majors—from aerospace engineering to computer science—they all have one thing in common: they are prepared to contribute immediately to the organizations and companies that eagerly interview and ultimately hire them. In fact, many will evolve as leaders of those companies, while others will launch their own enterprises.
By the end of their first month of college, Buckeye engineers have been immersed in a supportive environment including advisers, faculty, staff, upperclassmen and even alumni. First year classes include guest presentations from industry leaders discussing the myriad roles engineers play in successful companies. An Activity Fair in early fall showcases more than 100 student organizations and competition teams available to engineering students. Several of these groups are defending champions in national competitions, including the EcoCAR3 team. Not surprisingly, leaders of engineering student organizations and teams often have their choice of internships and job offers.
For years, Ohio State has operated under the philosophy that the start of the student's educational path is just as vital as the diploma at the finish line. Early success leads to lasting success. The university's First-Year Experience program ranks among the nation's most outstanding. And as soon as students step on campus, they have access to Engineering Career Services staff, job and internship postings, workshops, job shadowing trips and much more.
Classes in each engineering discipline during years two, three and four emphasize experiential—or hands-on—learning with frequent group projects and industry case studies. The vast majority of students attend two seasonal engineering-specific career fairs, which attract hundreds of employers seeking talent.
As seniors, students engage in team-based capstone projects, which are often sponsored and mentored by Fortune 500 companies or humanitarian non-profit organizations. It is not uncommon for sponsoring companies to apply these student-developed technologies or process improvements to their product and service offerings.
Ohio State engineering students and graduates are in demand. Top employers include Honda, GE, Ford, Eaton, GM, Marathon Petroleum, Procter & Gamble and IBM, to name just a few of the 1,850 companies actively recruiting Buckeye engineers. And for those students with entrepreneurial ambitions, research opportunities are plentiful for undergraduates, and engineer-led teams frequently win Ohio State's business plan competition.
Students can choose from academic programs in 12 College of Engineering departments (listed alphabetically): Center for Aviation Studies; Biomedical Engineering; Chemical and Biomolecular Engineering; Civil, Environmental and Geodetic Engineering; Computer Science and Engineering; Electrical and Computer Engineering; Engineering Education; Food, Agricultural and Biological Engineering; Integrated Systems Engineering; Knowlton School of Architecture; Materials Science and Engineering; and Mechanical and Aerospace Engineering.
In 2015, nine out of 10 incoming Ohio State engineering students placed in the top 25 percent of their high school class. The average ACT composite score of enrollees has increased steadily in recent years, from 28.9 in 2010 to 30.4 in 2015.
And wherever our students and alumni travel in the world, there's a very high likelihood they will encounter another Buckeye engineer or Buckeye architect. More than 60,000 alumni live and work around the globe. This worldwide network provides an opportunity for our students to engage with alumni, both within the companies they work or the countries they reside.