Sponsor Insight
San José State University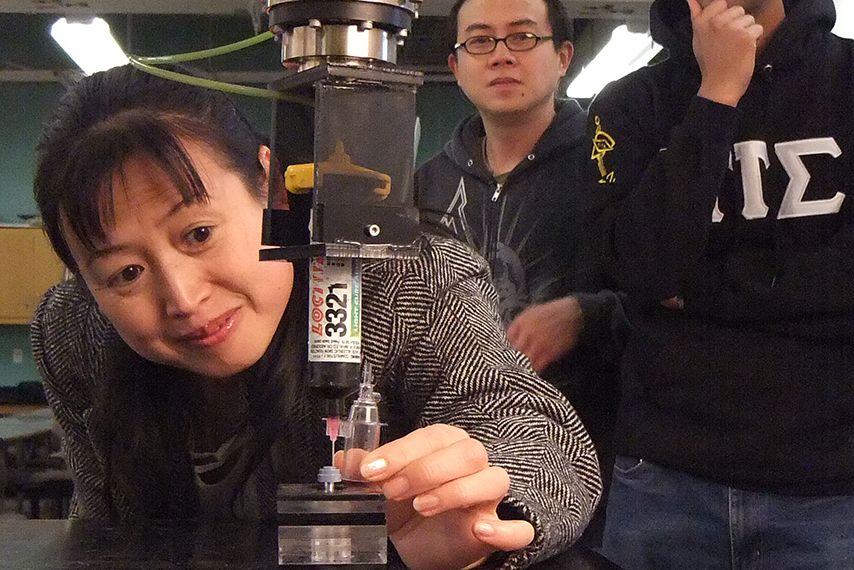 "In Silicon Valley, there are a lot of opportunities to implement good ideas," says Winncy Du, professor of mechanical engineering and director of the Robotics, Sensors and Machine Intelligence Lab at San José State University.
In Du's lab, robots mow lawns, assemble tiny biomedical devices and play catch. And now she and her student team, funded by the National Science Foundation, have developed a pipe-climbing, "multi-finger" robot that is capable of performing utility pipe inspections immediately following earthquakes—and earlier, before disaster strikes. As much as 75 percent of earthquake-related property losses are the result of non-structural elements, including utility pipes. Du's robot has the potential to save both property and lives.
Silicon Valley companies hire more San José State graduates than they hire from any other university in the country, according to a 2015 Jobvite survey. Companies like Intel, Google, Apple and Tesla hire San José State students for internships, summer work programs, and research and development projects.
Ranked third in the nation among public engineering programs offering bachelor's and master's degrees by U.S. News & World Report, the Charles W. Davidson College of Engineering at San José State offers programs in:
Aerospace
Aviation and Technology
Biomedical, Chemical and Materials Engineering
Civil and Environmental Engineering
Computer Engineering
Electrical Engineering
Industrial Systems Engineering
Mechanical Engineering
Software Engineering
The Charles W. Davidson College of Engineering also offers professional development and on-site degree programs at many Silicon Valley companies. Learn more at www.engineering.sjsu.edu.