Sponsor Insight
Temple University College of Engineering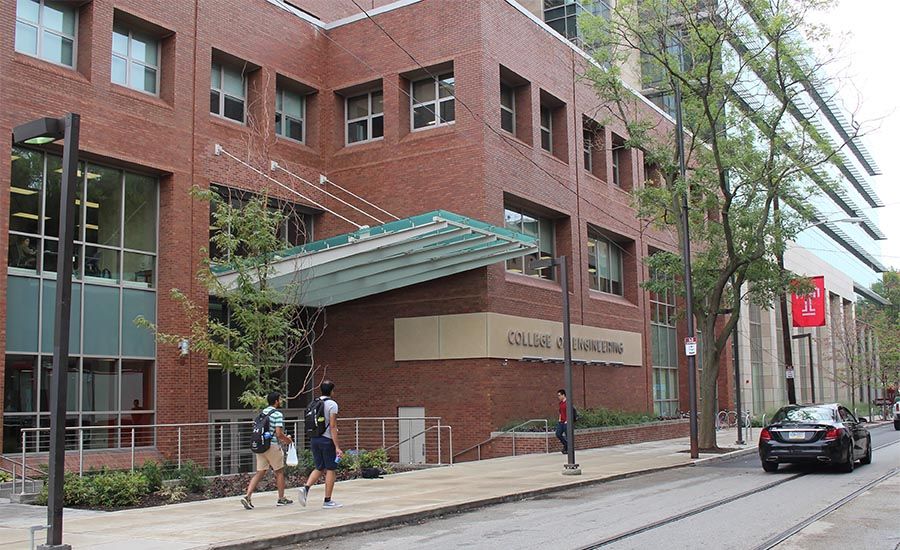 Careers in engineering are pioneering and essential to the forward progress of industry and civilization. There is great reward in a profession whose aim it is to enhance processes and technology for an improved human experience.
Temple's College of Engineering provides you with a high quality, high value and innovative globally competitive learning experience in engineering, engineering technology and the applied sciences. Today's engineering graduates are required to be educated, well-rounded professionals with the technical, problem-solving and communication skills required to succeed in the workplace. At Temple University, we place great importance on scholarship, diversity, practice and service aimed at economic viability and improving the quality of life in our society – our student body, curriculum and student support reflects this.
Temple's College of Engineering programs are highly cross-disciplinary with applied research exposure and collaboration between our faculty and students. Our small college, tucked inside a large public university, allows our students to become part of a strong network of faculty, students and alumni professionals with access to all the resources of Temple.
College of Engineering Graduate Programs
Enhance and strengthen your engineering skillset or pursue the rewards of engineering research in our graduate programs. Through a talented and research-active faculty, you will be engaged in advanced coursework and forward-thinking investigations into your area of study. As a student, you are encouraged to work synergistically amongst the engineering disciplines and explore your interests and career aspirations.
You will also have the ability to expand your leadership skills and technical knowledge needed to take you to the next stage in your career, particularly in our Engineering Management program
In addition to our 8 undergraduate engineering degrees and several certificate programs, Temple Engineering offers the following full and part-time graduate degree programs:
M.S. in Bioengineering
M.S. in Civil Engineering
Professional Science Master's in Computer and Systems Security
M.S. in Electrical Engineering
M.S. in Engineering Management*
M.S. in Environmental Engineering
M.S. in Mechanical Engineering
Ph.D. in Bioengineering
Ph.D. in Civil Engineering
Ph.D. in Electrical Engineering
Ph.D. in Engineering
Ph.D. in Environmental Engineering
Ph.D. in Mechanical Engineering
*M.S. in Engineering Management is offered on-campus or online
Why TEMPLE?
Founded in 1884, Temple University encompasses 17 schools and colleges, nine campuses and nearly 39,000 students. Combined, they create one of the nation's most comprehensive, diverse learning and research environments. The university offers more than 450 degree programs for undergraduate, graduate and professional education.
Temple University was founded on a belief that education should be available to everyone, regardless of income. Our tuition rates are low, providing quality education that is accessible to everyone. According to the Princeton Review, Temple is one of the most diverse universities in the nation. Because of this great distinction, our students are prepared to enter the workforce in an emerging global economy.
The College of Engineering is located in the heart of Philadelphia with easy access to all modes of public transportation. Philadelphia is an exciting place to study, and offers great access to engineering opportunities where a professional can benefit from the advantages that a graduate degree can offer.
Please visit the Temple College of Engineering website and contact us about your future in engineering, engineering.temple.edu, call 215-204-7800 or email gradengr@temple.edu.