Sponsor Insight
University of California, Merced, School of Engineering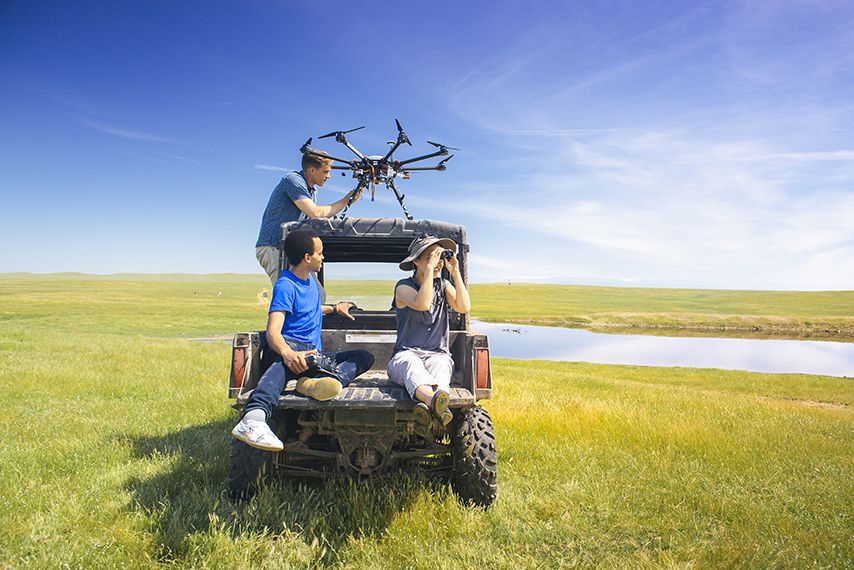 Engineers have the ability to change the world in millions of ways. The School of Engineering at UC Merced offers one of the country's premier opportunities for students, faculty and staff to make a difference in their own lives and in the world around them.
Opened in 2005 as the newest campus in the venerable University of California system and the first American research university built in the 21st century, the hallmarks of UC Merced are interdisciplinary innovation, diversity, sustainability and personal interactions.
Embedded in the San Joaquin Valley with the goal of enriching the region and the world through our research and through those we educate and serve, UC Merced is creating an intellectual environment for research and education that makes us a magnet for innovative and creative faculty, staff and students.
The School of Engineering is rapidly becoming a national leader in innovation and education, giving students the chance to participate in faculty research projects and to learn first-hand about the development and application of new knowledge.
Students work closely with world-class professors in small-group settings. Nearly 20 percent of our engineering faculty members are recipients of the prestigious NSF CAREER award, and are making strides on a wide array of projects, from developing nanotechnology for NASA and artificial intelligence and robotics to bioengineering and stem-cell research.
School of Engineering get hands-on experience in labs and in solving real-world challenges for actual businesses, nonprofits and governmental agencies. They learn teamwork, problem-solving, leadership and leading-edge technology -- skills any employer would be thrilled to have!
Our school's enrollment has been on the rise since the inaugural class in 2005. Engineering students now constitute more than 23 percent of the campus's enrollment. If you want to be a part of an innovative, student-centered research university, UC Merced is the place for you.
Over the next five years, the campus will grow to more than 10,000 students with more than 2,300 undergraduate and 300 graduate students in School of Engineering programs. The ambitious Merced 2020 Project will nearly double the physical footprint of the campus, providing even more opportunities for teaching, research and public service.
If you are interested in studying or conducting research in a dynamic learning environment focusing on future technologies and enterprise, check out the School of Engineering at UC Merced. Come be a part of the future.