Sponsor Insight
West Virginia University Institute of Technology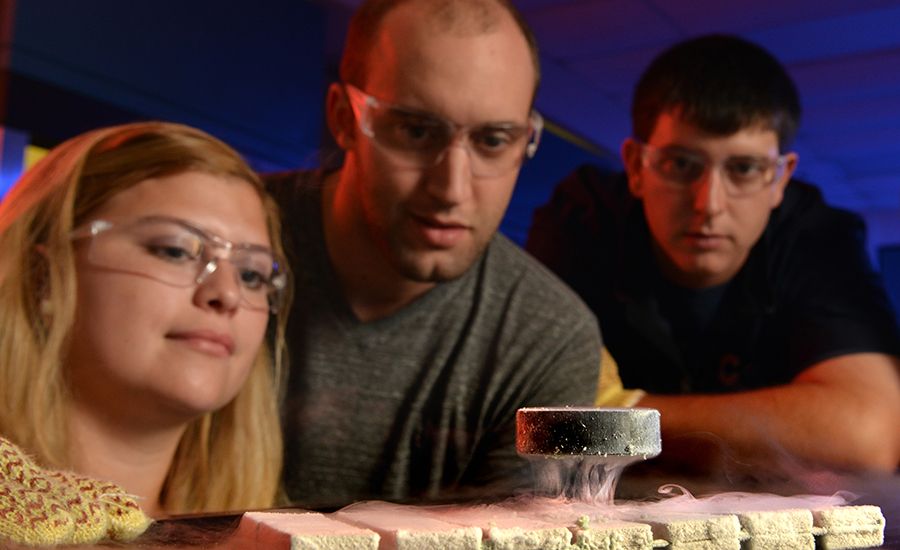 WHERE ENGINEERING EXCELLENCE COMES STANDARD
West Virginia University Institute of Technology (WVU Tech) offers a connected learning community in the heart of southern West Virginia. As a part of the West Virginia University system, WVU Tech provides students access to big university resources. Being on a small, close-knit campus provides students with individualized attention from faculty and staff in small class sizes. WVU Tech is perfect for students who want to build the college life they want in a place where there's room to grow.
We offer more than 40 academic programs in business, science, engineering, humanities and social sciences. All five of WVU Tech's engineering programs, WVU Tech's computer science program and three of WVU Tech's engineering technology programs are ABET-accredited. Whether you want to build bridges, design computers, coach a team, investigate crime, construct robots or heal communities, we've got the program you need to get started.
WVU Tech is ranked #7 in the nation by Payscale.com for in-state student return on investment and #1 in the state for student ROI. We're also ranked among U.S. News and World Report's top 100 undergraduate engineering programs.
GREAT THINGS ARE BUILT ONE DAY AT A TIME
Our small school environment means that students can enter into research opportunities typically reserved for graduate students. WVU Tech students have many opportunities to learn from leaders in industry through professional development events, internships and cooperative education positions with employers across the country like Dow Chemical, NASA and Toyota. Through a 4+1 program, our engineering students have the opportunity to earn their bachelor's degree plus a WVU master's in business administration in a total of five years.
WVU TECH IS YOURS. BUILD IT THE WAY YOU WANT
We give students the tools and support to build the kind of organizations they want. From leadership and professional groups to Greek life and the arts, WVU Tech students have created some amazing things.
LIVE IN A WORLD BUILT JUST FOR YOU
Our students live in a campus community built with them in mind. Our traditional-meets-modern residence halls, popular dining facilities and campus activities mean students never run short on things to do or places to be. And with free student support programs, our students can brush up on everything from the theory of relativity to the theory of resume writing.
THIS IS WHERE WILD MEETS WONDERFUL
WVU Tech offers two locations in the heart of West Virginia's Appalachian Mountains: one in Montgomery and a new campus in Beckley. We're currently in the middle of a historic transition between the two, where we will operate both campuses in 2016-2017. In the fall of 2017, all operations will move permanently to the Beckley campus.
We're located near some of the state's largest cities and surrounded by outdoor adventures that attract people from all over the world. From resorts and historical landmarks to regional cuisine and shopping excursions, you'll never run out of things to do.